Prices and demand on the up and up for property in Barcelona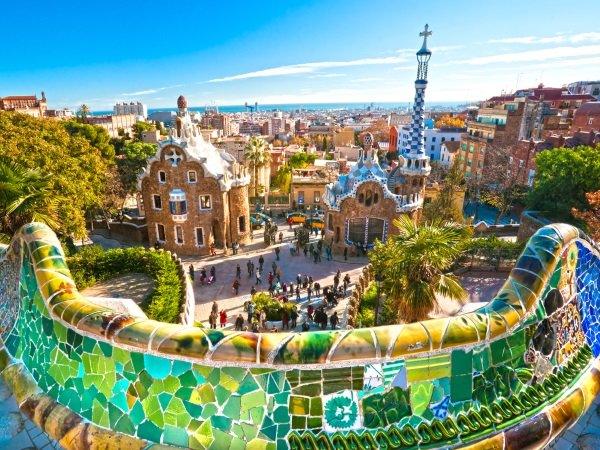 Barcelona is one of Spain's most active and expensive residential real estate destinations. It showed itself to be way ahead of the curve with average prices set to rise 7% in 2016 following strong transaction growth in 2015.
Price growth
There were 11,684 property sales in Barcelona in Q4 2015, making up an annual increase of 2.56% and a staggering 21.5% quarterly increase according to Spain's Ministry of Development. However, foreign buyer activity dropped slightly year-on-year (0.08%) and quarter-on-quarter (1.3%).
The resale market dominates both nationwide and in Barcelona because residential construction rates have yet to recover from the 2008 crisis. New flats gained 5.9% year-on-year nationwide by November 2015, according to the Spanish General Council of Notaries (Consejo General del Notariado), reaching an average of €1,666 per square metre. High demand is expected to bring around new home building activity, after it dwindled to just 35,000 units in recent years.
The prices for property for sale in Barcelona vary significantly by neighbourhood. The average price per square meter in Barcelona is €3,710 to buy while monthly rent on a one-bedroom apartment is approximately €702, with gross rental yields of 4.04% according to statistics by Numbeo.
Average prices per district
Zona Alta, home to the city's most exclusive residential property, is popular with local and international buyers. Existing property sells for €5,800 per square metre on average but new builds are in such demand that they sell for nearly double that (€9,000/sq m). Up to 85% of all sales in Les Corts go to Spanish buyers.
District
Neighbourhood
Price per sq m,
EUR
Median
Minimum
Maximum
Zona Alta
Les Corts
3,600
3,900
4,400
Sarrià — San Gervasi
4,300
3,600
5,000
Pedralbes
5,250
4,500
5,800
Les Corts, a 15-minute metro ride from the centre, is an important financial and university district that is also home to Camp Nou, Barcelona FC's stadium.
In Gracia, property prices start at €1,500/sq m for small flats in Vall d'Hebron up to €5,000 in Villa de Gracia. It is a charismatic, cosmopolitan and reasonably priced area that attracts many locals: 70% of customers who seek accommodation there are Spaniards. With the highest number of foreign restaurants, arty shops and organic markets, it is a popular choice among the Bohemian youth and intellectuals who prefer a unique atmosphere.
District
Neighbourhood
Price per sq m,
EUR
Minimum
Maximum
Gracia
Vall d'Hebron
1,500
3,000
Guinardó
1,800
3,000
Villa de Gracia
2,000
5,000
Horta
2,000
4,000
Sagrada Familia
2,500
4,500
Font d'en Fargues
2,500
4,500
.
Eixample is divided into six neighbourhoods that make up the largest residential district in Barcelona. Transactions here grew by 20% in 2015, with Engels and Völkers expecting the same results for 2016. Prices in this district range from €2,500 to €11,000 in the elite Paseo de Gracia area.
District
Neighbourhood
Price per sq m,
EUR
Median
Minimum
Maximum
Eixample
San Antoni
3,250
3,050
3,750
Nova Esquerra
3,350
3,150
3,800
Ciutat Vella
3,794
1,756
6,111
Eixample
4,350
2,500
7,750
It was designed by famous architects like Gaudi, Montaner and Cadafalch. The many cafes, bars, restaurants, gyms, schools and convenient transport make this area very attractive to foreign couples and wealthy Barcelonese who prefer the big-city atmosphere.
Sants-Monjuïc, the largest district in Barcelona has panoramic views of the Mediterranean Sea, city and Mount Montjuïc. Average prices are around €2,500 per sq m. The area is home to many parks, museums, and the botanical garden. Las Arenas shopping centre, the city's biggest, is located here as well as the train station that connects Barcelona to Madrid, Milan and Paris.
District
Neighbourhood
Price per sq m,
EUR
Median
Minimum
Maximum
Sants-Monjuïc
Poblesec
2,350
2,200
2,800
Sants
2,575
2,400
2,900
Rental rates surge
There is very strong demand for rental accommodation in Barcelona. It currently costs €765 per month on average to rent a flat in the city. By Q3 2015, annual rates had increased of 9% according to Barcelona City Hall, leading Mayoress Ada Colau to propose rent control amid fears of a possible housing bubble.
Prime property rental market
Where — Sarrià - Sant Gervasi, Eixample, Ciutat Vella, Les Corts, Gracia
Who — wealthy families and students
Nationality — French, English and Italian
Size — over 150 square metres
Budget — €3,000+ per month
Average yields — 5%
Amenities — near international schools
Source: Engel & Völkers report
The most elite neighbourhoods go for €3,000 per month on average with yields of about 5%, finally exceeding pre-crisis levels, according to the Engel & Völkers report.
Rental rates for registered businesses surged by 33% according to the German firm. Deloitte Financial reports that Barcelona currently accounts for 10% of all non-residential investments in Spain behind Madrid with office buildings, retail space and logistics as the most popular segments. Investors are not looking to divest as rents continue to rise — a trend that is expected to last another 18 months.
Growing demand is confirmed by the March 2016 survey conducted by Jones Lang LaSalle (JLL) and IESE Business School according to which commercial real estate investments are breaking pre-crisis records.
Market influencers and future trends
Spain's GDP growth of 3.2% in 2015 along with the creation of half a million jobs (double the Eurozone average according to IMF), not to mention that Spain is the world's third biggest tourism market, is creating more and more demand for residential and commercial space.
The three key factors that will influence the market in 2016 are:
Rising rental rates: GDP is forecast to rise by 2.6% in 2016, leading to new jobs, stronger productivity and falling debts which should see rental rates rise further.
Credit and lending: banks are lending more and interest rates are low, creating a positive environment for further investment.
Scarcity of prime property: investors are looking for value added property projects (construction or redevelopment) in more diverse locations. Student housing and healthcare are among two up-and-coming sectors that have caught the attention of investors.
Bashitha Kariyawasam, Tranio
Subscribe not to miss new articles
We will send you a content digest not more than once a week
Subscribe