Resorts of east and south coasts of Mallorca: places to buy residential property and holiday homes
Mallorca is the largest of the Balearic Islands and one of the most popular destinations for tourists and property buyers. The island has good infrastructure that attracts foreign property buyers: 10 international schools, 89 beaches, 7 Michelin star restaurants, more than 300 km of cycling lanes, 24 golf courses, 44 yacht marinas, diving schools, etc. Only 60% of the landmass can be used for construction purposes, the rest belongs to protected areas including ten national parks and sanctuaries as well as territories with various building restrictions.
The east and south coasts of Mallorca are the furthest from the capital and its crowded northwestern resorts so local property is particularly coveted by buyers who prize privacy and tranquillity.
East: modern resorts and ancient towns
The east coast of Mallorca is the furthest from the capital and the airport, which saves it from overcrowding by tourists. It has unspoilt nature, modern beach resorts and picturesque towns. Property prices in the East are some of the lowest on the island, ranging from €1,000 to €8,000 per square metre on average. Homes and townhouses sell for up to €500,000.
Can Picafort
Can Picafort is a resort with great infrastructure: a wide promenade, cafés, bars, restaurants and modern residential complexes on the coast. The most active foreign buyers are German. The town has two supermarkets, Mercadona and Eroski. There is also the largest karting centre in Mallorca and the Son Real nature park with rare plant and animal species is just 12 km away.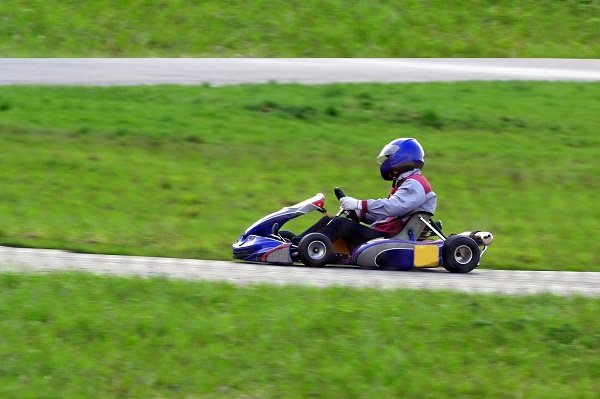 The local 9 km beach is a blue flag one with a very shallow sea, perfect for children.
Can Picafort has expensive villas with prices starting from €400,000–500,000 in the Son Bauló district far from the sea. Flats in the centre of the resort sell for €150,000–200,000.
Cala Ratjada
Cala Ratjada is the second biggest fishing port of Mallorca and is also popular with German tourists. This town is the closest to neighbouring island Menorca and its shore can be seen when the weather is good. Boat trips to Menorca only take 50 minutes.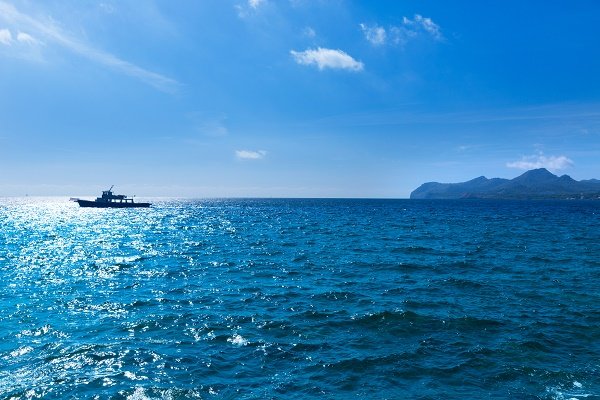 Attractions in the area include the Arta caves, the medieval fortress of Capdepera and traditional fairs and festivals in nearby towns. In winter Cala Ratjada is almost empty and locals must head to the closest large shops in Arta and Manacor. Four- or five-bedroom villas with pools on the coast cost €2–3M and flat prices start at €100,000.
Cala Millor
Cala Millor is the largest port on the east coast of Mallorca. The town is tourist-friendly with many high-rise hotels, shops, restaurants, Spar and Lidl supermarkets as well as the children's amusement "Fantasy Park" and a karting track. There is even a safari zoo nearby.
The central beach of Cala Millor is blue flag and all the resort's nightlife is concentrated in that area. Those who want more privacy go to Cala Bona and Sa Coma beaches, which are just 15 minutes on foot.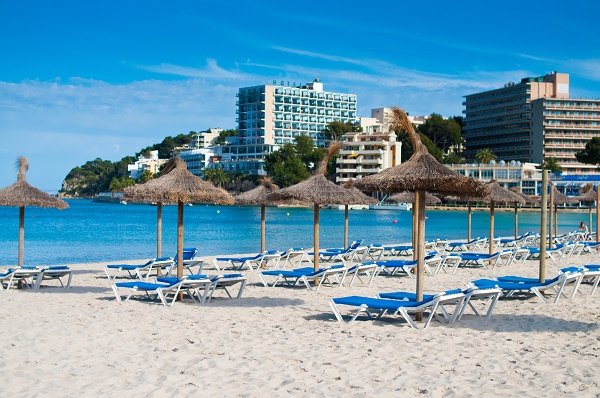 The Punta de n'Amer Nature Reserve is nearby with its shallow, warm and calm sea and dazzling bright turquoise waters. Flat prices in Cala Millor start from €80,000–90,000 while two-bedroom apartments with a veranda sell for €200,000.
Manacor
Manacor is the second largest town in Mallorca. Here they make artificial pearls, the most popular local souvenir. The town is also known as the birthplace of international tennis star and former World No 1, Rafael Nadal. In 2014 Manacor started building a tennis academy that will accept 140 international athletes aged 8 to 17 starting in 2016.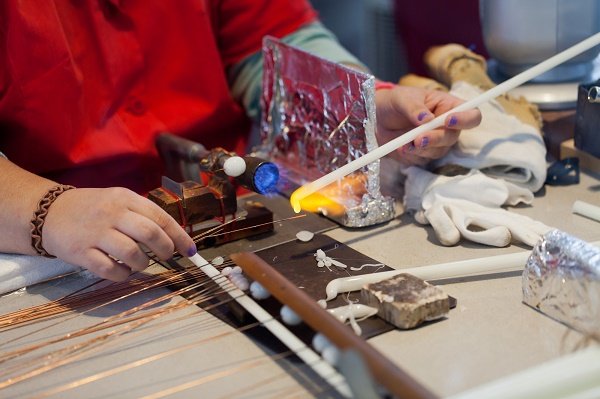 Flats in Manacor cost from €80,000–100,000. Most foreign citizens choose property in the suburbs by the sea. Prices for villas there start from €300,000.
South: a safe haven for holidays and life
The climate here is hotter and dryer than in the other parts of the island. Sea view properties are found on the coast and the Sierra de Levante hills, 3 km away from the shore. The South has some of the best beaches on the island: Es Trenc and Cala Mondragó. The area is most popular with Spanish buying second homes at local resorts. Cottages cost €200,000–300,000.
Cala d'Or
Cala d'Or is a resort town suitable for holidays and full-time residence. It is very clean, well-tended and green. There are also eight local beaches in small quiet bays as well as the Cala d'Or Yacht Club and the Vall d'Or Golf Club. Cafés, restaurants and shops are concentrated in the centre close to the Avenida de Bèlgica. After midnight it is a quiet town, perfect for families and older couples.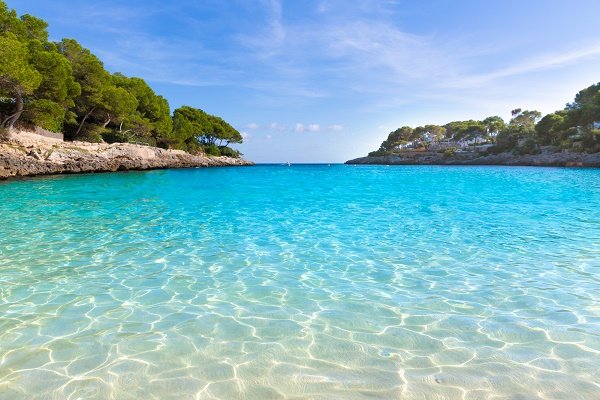 Homes in Cala d'Or are traditional two- and three-storey white brick buildings. There are very few new properties there as most land plots near the sea were bought up back in the 1980s. Real estate development has since then been restricted by law. Flat prices start from €115,000, townhouses from €220,000 and villas from €450,000. Most property buyers come from the UK, France, Belgium, Italy and the Netherlands.
Santanyí
Santanyí is an ancient town with a lot of art galleries and workshops, the most well known being Galería Sailer and Casa de Arte. There is a market on Wednesdays and Saturdays selling gourmet foods, clothes, utensils and souvenirs.
The main beach Cala Santanyí is very crowded in high season, but there is a more secluded bay just a few kilometres away, Cala Figuera. From Santanyí there are excursions to Cabrera island, home to the Mondragó Nature Park and its vast array of wildlife — the second largest of its kind on the Balearic islands.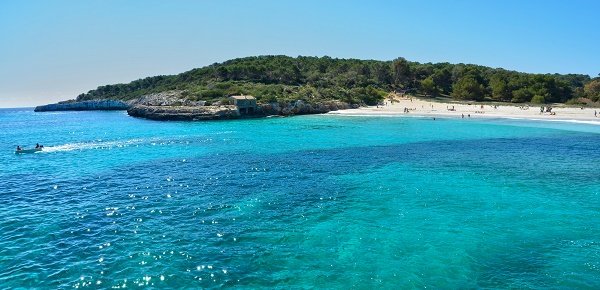 There are lagoons and gulfs for snorkelling and diving, pristine beaches, rare plants and animals, tracks and cycle routes by lakes and the orchid forest. The Mondragó beach is one of the top ten on the island.
Average property prices in Santanyí are €4,500–5,000 per sq m. Modern apartments with pools in new residential complexes cost about €200,000 and house prices start from €550,000.
Tranio recommends:
Families with children: Can Picafort, Cala Millor, Cala Ratjada
Young people: Cala Millor
Nature and tranquillity: Manacor, Cala d'Or, Santanyí
Julia Kuznetsova, Tranio
Read more:
Subscribe not to miss new articles
We will send you a content digest not more than once a week
Subscribe
Done!
Top 5 Articles of the Month