Resorts of northern, western and central Mallorca: places to buy residential property and holiday homes
Mallorca is the largest of the Balearic Islands and one of the most popular destinations for tourists and property buyers. The island has good infrastructure that attracts foreign property buyers: 10 international schools, 89 beaches, 7 Michelin star restaurants, more than 300 km of cycling lanes, 24 golf courses, 44 yacht marinas, diving schools, etc. Only 60% of the landmass can be used for construction purposes, the rest belongs to protected areas including ten national parks and sanctuaries as well as territories with various building restrictions.
Foreign property buyers often undeservedly overlook these parts of the island, preferring the more widely promoted southwestern coast of Mallorca. And wrongly indeed! With picturesque small mountain villages in the west, vintage towns in the north and quiet peasant hamlets in the heart of the island, these regions are equally fantastic. The top getaways are located in and around these towns:
West: where the mountains meet the sea
Along the western ridge of Mallorca runs the Sierra de Tramontana mountain range. This part of the island is not as densely populated as around to the capital, which has helped preserve the authenticity of local towns. However, the western coast is not isolated and has plenty of outstanding restaurants, five-star hotels and historic attractions. Property along this coast is rather expensive — from €1,700 to €18,000 per square metre. Villas with pools on cliffs overlooking the sea are the most highly valued properties, costing up to €10M.
Valldemossa
The highland settlement of Valldemossa is one of the most popular tourist destinations in Mallorca. The town is renowned for composer Frédéric Chopin and (female) writer George Sand who spent a winter there in a local monastery in 1838–1839. Every year thousands of tourists visit the local museum dedicated to the couple.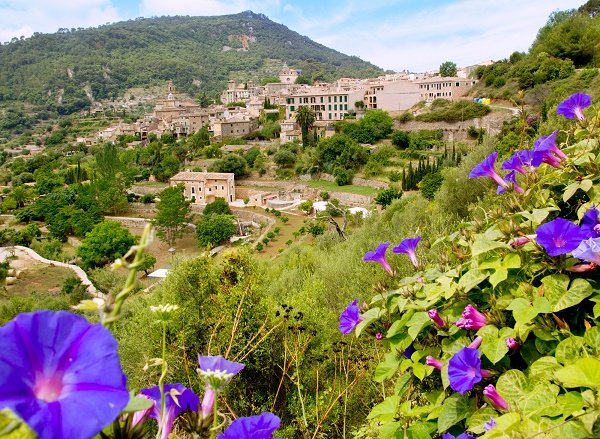 Valldemossa has kept its historic atmosphere: narrow alleys, outdoor cafés selling the local specialty — coca de patata pastries — overlooking the cliffs and the sea. It is also a rock-climbing mecca, attracting thrill-seekers from around the world to conquer the Puig des Teix mountaintop nearby.
Property prices in Valldemossa are €4,500–5,500 per square metre while the area's stunning cliff-side villas with pools go on sale for tens millions of euros.
Deiá
Deiá is a small town on the flanks of the Sierra de Tramontana, 200 m above the sea level. There are only 800 permanent residents but it has a healthy tourist infrastructure with upmarket restaurants and souvenir shops.
The idyllic landscape of mountain ranges covered with olive and orange trees, pine woods, blue sea and rocky coves attracts artists too. The town has many private galleries, exhibits and celebrities. One mansion belongs to actor couple Catherine Zeta-Jones and Michael Douglas and British tycoon Richard Branson owns a flat in the centre of the town. Deiá's local five-star hotel, La Residencia, was also frequented by Princess Diana, Harrison Ford, George Lucas, Robbie Williams and many more.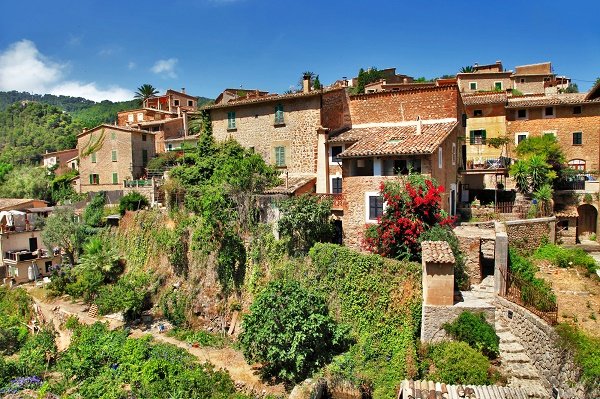 Property prices in Deiá start at €5,000–7,000 per sq m. A 200 sq m villa costs €1M–€1.5M and with a pool from €2M–€2.5M. Two-bedroom flats with a balcony in the centre of the town sell for €400,000–500,000.
Sóller
The town of Sóller is 3 km from the sea and the port of the same name in the lush Soller valley (Vall de Sóller) surrounded by the Sierra de Tramontana mountains. Sóller is the main citrus orchard of the island: thousands of orange trees grow near the town and the local factory produces unique flavours of ice cream from forty species of oranges.
The modernist museum Can Prunera is home to Picasso and Miró collections and there is also a natural history museum (Museu Balear de Ciències Naturals) and botanic garden (Jardín Botánico de Sóller).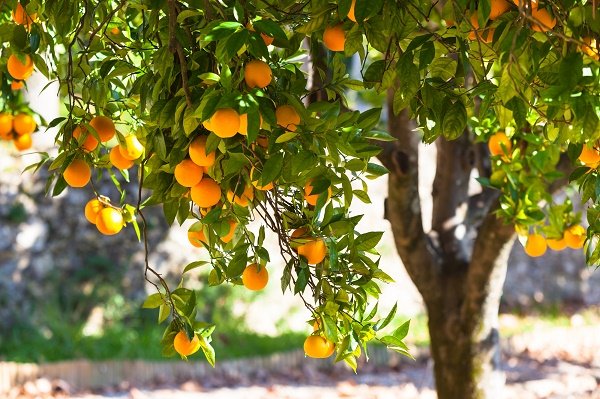 This town is popular with families and those who love mountain hiking, beautiful landscapes and quiet holidays. Property prices in Sóller are about €3,000–4,500 per sq m on average.  Renovated apartments of 120 sq m sell for €350,000 and 70 sq m flats for €80,000–100,000. Prices for five-bedroom villas start at €2M–€2.5M.
Near Sóller is Fornalutx, widely considered as "the most picturesque village in Spain". Homes are rarely put up for sale there and prices are about €5,000 per sq m.
North: gateway to the picturesque island past
Northern Mallorca is a real paradise for nature and beach lovers as well as water sports and golf aficionados. Eight of every ten foreign buyers are British pensioners. The coastal resorts here are tourist-oriented while the inland hides wonderful ancient settlements. Prices for properties in the North range from €1,000 to €25,000 per square metre and prices in the most popular local resorts increased by 10% between 2014 and 2015. According to experts, they will grow by another 10% in Pollensa, Puerto Pollensa and Alcudia next year.
Pollensa and Puerto Pollensa
The ancient town of Pollensa is a few kilometres away from the local port. Life is buzzing there all year with traditional festivals and carnivals, markets on Fridays and Saturdays, a music festival in spring (El Festival de Pollença) and the famous wine-tasting fair Fira del Vi. In the evenings residents gather in the main square for live music and dinner on the terraces of local cafés and restaurants.
The island's most eastern point, Cape Formentor (El Cabo de Formentor) is just 20 km away. It has the best views on the island and can only be reached by a narrow and twisted serpentine road. Next to the beach of the same name is the luxurious Hotel Formentor, which attracts international celebrities. The Albufera Nature Reserve and its rare birds are located nearby.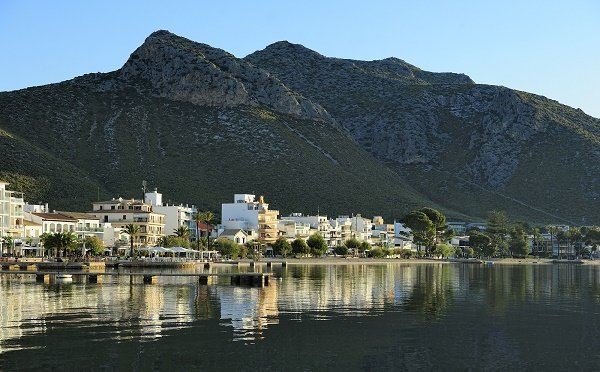 The residential villa complexes in Pollensa — La Font and El Vilar — are located on the outskirts of town while flats can be found in Gomar and El Pinaret complexes. Flats in Pollensa cost from €150,000 to €200,000, townhouses from €350,000 and villas from €750,000. Due to the construction restrictions, there are almost no land plots available near Pollensa.
Prices for two-bedroom flats in Puerto Pollensa start from €350,000 and €1.5M for villas with sea views. The Bellresguard residential complex has spacious modern apartments for sale.
Alcudia and Puerto Alcudia
Alcudia is the oldest town on the island and the former capital of Mallorca. Among the local architectural landmarks are the Roman amphitheatre and 14th century city wall. The town's infrastructure is constantly improving and more cafés, restaurants, shops and hotels have already opened. Puerto Alcudia has vast white sand beaches with pine trees and a very shallow sea.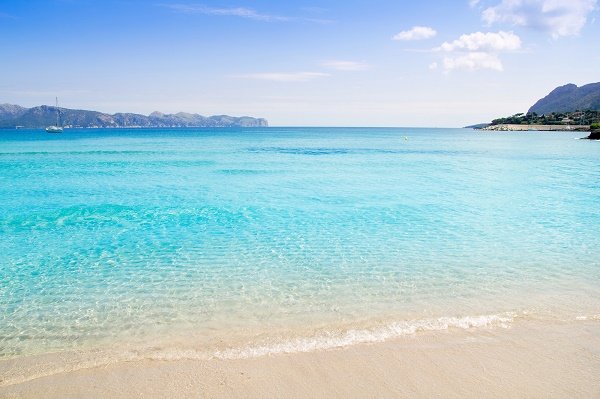 Flats in Alcudia sell for €5,500 per square metre on average and homes from €9,500. Small apartments cost €200,000 and more — prices for houses start at €850,000. Owning rental property in Alcudia and Puerto Alcudia is a profitable venture. The high season lasts from April until October, attracting beach and nature lovers as well as fans of cycling and mountain hiking.
Centre: rustic charm at the heart of the island
Central Mallorca is generally occupied by agricultural land: olive woods and vineyards with traditional mansions. Property costs from €900 to €6,000 per square metre but land can come with severe construction restrictions in agricultural areas.
Santa Maria del Camí
Santa Maria del Camí is the most popular destination for foreign property buyers in central Mallorca as it is just 20 km away from the capital Palma. The outskirts of the town are known for the island's best vineyards. Tourists almost never visit Santa Maria del Camí, leaving inhabitants to enjoy spectacular panoramas of endless fields, Sierra de Tramontana flanks and blooming almond trees. Mallorca's best beaches are just 15–25 minutes away by car.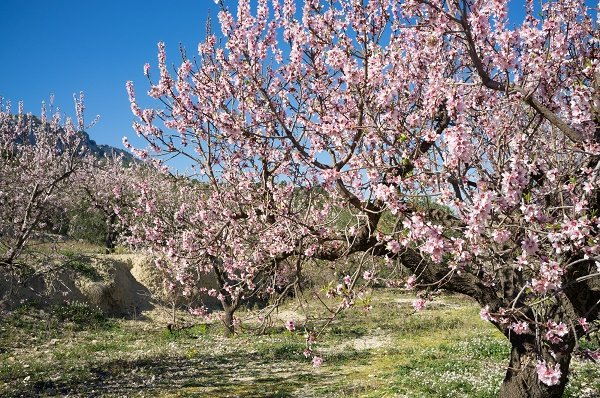 Santa Maria del Camí is also home to The Montessori School of Mallorca that accepts children aged 3 to 12. Palma's international schools are a 10-minute drive away.
Old homes in Santa Maria del Camí cost from €250,000 but require significant investment to bring them up to modern comfort and energy efficiency standards. Renovated homes with a garden cost about €650,000.
Tranio recommends:
Families with children: Puerto Alcudia
Prime property: Pollensa, Puerto Pollensa
Nature and tranquillity: Sóller, Santa Maria del Camí
History and tradition: Alcudia, Pollensa, Valldemossa, Deiá, Sóller.
Julia Kuznetsova, Tranio
Read more:
Subscribe not to miss new articles
We will send you a content digest not more than once a week
Subscribe
Done!
Top 5 Articles of the Month