Compact apartment Flat for sale in a multi-storey residential complex of the district Hyères 83400. Modern layout for 4 rooms, area is 82 sq. m. It does not require...
82 m²
4
We organise online viewings on request
Comfortable apartment Flat for connoisseurs of measured calm life in a luxury area Hyères 83400. A full range of amenities, working utility lines and fresh dressing....
76 m²
4
We organise online viewings on request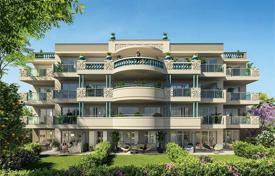 410,000 €
2 bedrooms 1 bathroom
Receive a weekly selection of new properties
Similar facilities nearby