Why investors should not ignore Greece's golden visa program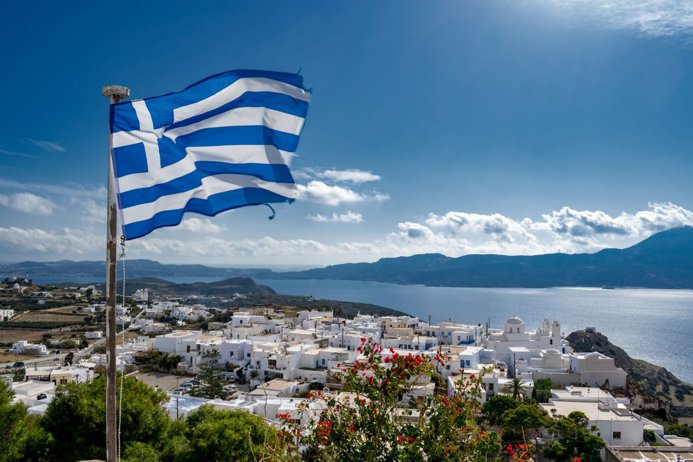 Gaining residency in Europe is attractive not only for the purpose of immigration but also as a way to ensure you always have a visa-free pass to travel across Europe at a moment's notice. Residence in Greece became especially popular with foreigners in 2020 when international borders were closed due to the COVID-19 pandemic. 
Golden visa programmes allow foreigners to quickly obtain residence permits for themselves and their families by purchasing real estate or other assets of a certain value. Greece, Cyprus, Spain, Portugal, Latvia, and Malta offer some of the most popular immigration programmes of this type.
The number of residence permits issued on the basis of real estate investments from 2016 to 2020: 
| Country / Year | 2016 | 2017 | 2018 | 2019 | 2020 |
| --- | --- | --- | --- | --- | --- |
| | 1,329 | 1,279 | 1,332 | 1,160 | 1,094 |
| | 1,206 | 1,804 | 2,273 | n/a | n/a |
| | 1,255 | 2,213 | 4,104 | 7,608 | 8,011 |
| | 443 | 503 | 581 | 579 | n/a |
| | 136 | 88 | 76 | 84 | 20 |
| | 382 | 277 | 227 | 123 (until July 2019) | n/a |
Latvia's golden visa programme lost some of its popularity in 2014 when the Saeima, Latvia's parliament, increased the investment threshold for golden visa applicants.
Cyprus has restricted the number of residence permits they issue to no more than 700 golden visas a year. The island nation also suspended its citizenship-by-investment programme on 1 November 2020, although there has been no change in the rules for residence permit applications.
Residence permits from Spain and Portugal are always in high demand from wealthy investors thanks to the maturity of both country's real estate markets, the big influx of tourists, and the potential for high yields.
In 2020, demand for Greece's golden visa programme outpaced all temporary residence by investment programmes offered by other European countries. One reason for this is that Greece does not require the investor to visit the country in person to buy real estate, making it convenient to invest even while international borders are closed.
Buying property in Greece remotely

Contact managers at Tranio to learn how to invest in Greek real estate remotely and what documents are needed.

Contact an expert
Experts at Tranio believe that Greece's golden visas offer investors very favourable terms: a low investment threshold, real estate prices that are more affordable than in other European countries, and the potential for steady rental income. We explain each of these factors below.
1. Low investment threshold
Greece's residence by investment is among the cheapest offered by any European country, requiring applicants to buy one or more properties worth a total value of at least €250,000.
While Latvia's golden visa programme requires an investment of the same value, investors in Latvia are obligated to pay a 5% non-refundable duty that increases the investment threshold to €262,500.
Investors in Cyprus are required to purchase one or two newly-built properties for an amount of at least €300,000, in addition to VAT.
The minimum investment threshold in Malta is €330,000, wherein investors are required to purchase real property for between €270,000 and €320,000 (depending on the location), or lease property worth €50,000–60,000 for five years. In addition to this, investors must buy government bonds worth at least €250,000 and pay a duty of €30,000.
A residence permit in Portugal can be obtained by investing at least €500,000 in real estate. The minimum investment threshold may be as low as €350,000 if the property has to be renovated. Purchasing properties located in sparsely populated districts are incentivised by such benefits. A newly developed property will cost at least €400,000, and a property that needs to be renovated will cost at least €280,000.
With this in mind, the value of liquid assets needed in order to obtain a residence by investment permit in Portugal is at least €500,000 — the same amount quoted as the starting price for Spain's programme.
| Costs / Country | Spain | Portugal | Latvia | Greece | Malta |
| --- | --- | --- | --- | --- | --- |
| Value of property investment | €500,000 | €500,000 | €250,000 | €250,000 | €330,000 |
| Real estate transaction costs | €60,000 | €32,000 | €14,000 | €22,500 | €19,800 |
| Residence permit costs | €5,000 | €5,000 | €12,500 | €5,000 | assessed on a case-by-case basis |
2. Flexibility to buy several properties, or participate in one large project
Greece, Spain, and Portugal allow golden visa investors to purchase several properties with a cumulative value that equals or exceeds the minimum investment threshold. Latvia offers this possibility only to investments in small towns, excluding popular investment destinations like Riga and Jurmala. Malta only permits investors to purchase one property.
From 2021 onwards, Portugal has imposed further restrictions by barring residence by investment applicants from purchasing real estate in Lisbon, Porto, and other coastal districts. 
How to choose a project

To find a profitable option in Greece, talk to our experts.

Experienced managers will help you find a suitable location for a residence or a project with a stable income to rent out, as well as help you prepare the documents for obtaining Greece's golden visa.

Get expert advice
3. Low prices and high growth potential
Greek property market shows clear signs of recovery but property is still relatively cheap. Real estate prices in central Athens are lower than in the capitals and large cities of other countries. For example, the average price per square metre in Athens is €1,500, which is 150% lower than in Spain or Portugal. 
According to Idealista, as of early 2021, a square metre costs €4,009 on average in Barcelona, and €3,682 in Madrid. According to Numbeo, the average price per square metre in the city centre is €4,291 in Lisbon, Portugal, €2,017 in Riga, Latvia, and €4,050 in Valletta, Malta. 
The potential for price growth is also higher in Greece than in other countries. According to official data released by the Bank of Greece, the value of Greek real estate in 2020 was 34% lower than its 2008 peak value, so Athens is likely to see rapid and material growth in real estate prices.
By comparison, prices in Spain are getting close to peak values, while prices in Latvia have already returned to pre-crisis levels. Real estate prices in Portugal and Malta have exceeded their 2008 values 
4. Rental income
Golden visa holders often choose to rent out their purchased property in order to earn returns on their investment. Investors in Greece, Latvia, Spain, and Portugal may freely lease their property, whereas Malta prohibits investors from renting out their purchased property for the first five years.
Short- and medium-term (2–9 months) property leases are often the most profitable. A short-term lease might earn higher potential yield but is riskier, as the COVID-19 crisis has confirmed. A medium-term lease is less risky but earns lower yield.
Greece's capital city of Athens promises one of the highest yields in Europe. According to Numbeo, the average yield is 4.22% in central Lisbon, Portugal, 4.07% in Barcelona, Spain, and 3.88% in Madrid, Spain. The average yield is 4.60% in Riga, Latvia, and 4.96% in Valletta, Malta. By comparison, the average yield in Athens is 4.78%. 
Tranio recommends that investors looking to obtain golden visas in Greece should buy rental apartments in central Athens. The buy-to-rent strategy allows investors to not only obtain a visa and an escape hatch for quick getaways, but also currency yield over 5% and the potential for real estate price growth in the future.
A comparison of popular golden visa programmes in Europe
| | Greece | Latvia | Portugal | Spain | Malta |
| --- | --- | --- | --- | --- | --- |
| Minimum real estate value | €250,000 | €250,000 | €500,000 | €500,000 | €330,000 |
| Option to buy several properties | Yes | Only in small towns | Yes | Yes | No |
| Price growth potential | Yes | No | Possible | Yes | Possible |
| Rental income | 4.78% in Athens | 4.60% in Riga | 4.22% in Lisbon | 4.07% in Barcelona, 3.88% in Madrid | Prohibited from renting out properties in the first five years |
To get a Greek residence permit, an investor needs to take seven easy steps:
Step 1: Decide on the selection criteria and prepare documents.
Tranio's managers make a list of properties that fit investor's requirements and prepare the documents for opening a bank account in Greece. Greek bank account is needed to receive rental income and pay for the maintenance of the property. An investor will be able to pay the transaction costs from this account as well.
The following documents are required: passport and its copy, proof of legal income (i.e. letter of employment, dividends, rental income, or income from a property sale), a tax residency certificate, a copy of any utility bill that will confirm applicant's address, a certificate of telephone number ownership, bank account statements. 
Documents need to be submitted in Greek and English but buyers working with Tranio can provide them in any language: Tranio's lawyer in Greece will take care of the translations.
Step 2: Select a property in Greece and open a bank account.
Together with a Tranio manager, an investor views the selected properties in Greece and chooses the one to buy. When ready for the deal, it's better to apply for a Taxpayer Identification Number (TIN) and open an account in a Greek bank. On average, 2-3 working days are enough to get everything done.
Tranio recommends opening an account immediately on arrival to Greece, but this can be postponed if the property acquisition is done remotely. In this case, an account can be opened later during a compulsory visit to Greece to submit your fingerprints for the residence permit application.
Step 3: Conclude a preliminary agreement.
After Tranio's lawyer verifies the property documents and makes sure there are no encumbrances or debt, the buyer signs a preliminary agreement with the seller and make a deposit of about 10% of the price.
Then the notary prepares the sales and purchase agreement. This stage takes from two weeks to a month.
Step 4: Close the deal
The sales and purchase agreement (SPA) can be signed in person, or via a lawyer with a power of attorney, and the money can be transferred to the seller's account.
After three weeks the transaction will be registered, and the real estate will be entered onto the land registry. The certificate of registration of the transaction will be needed to apply for a residence permit.
Step 5: Apply for a residence permit.
To apply for a residence permit in Greece, an applicant needs a lawyer's assistance. The documents must be submitted to the Directorate of Foreign Citizens and Immigration of the Decentralized Administration. It can be done in person or remotely via a lawyer.
To apply for a residence in Greece, an applicant needs to provide a passport copy, birth certificate with an apostille, two colour photographs 4x6 cm (digital or printed), confirmation of the stamp duty payment (a receipt), SPA, mortgage registry certificate, medical insurance covering the cost of hospitalisation and care in Greece.
If the buyer applies with his family, a passport copy, birth certificate with an apostille, two colour photographs 4x6 cm, an insurance policy of each family member is required, as well as marriage certificate and birth certificate of any children (with a notarised Greek translation and apostille).
After filing the documents, the applicant will receive a receipt that allows the holder to stay in Greece for one year.
Step 6: Provide fingerprints
Within six months, the buyer should come to Greece with their family members to have the fingerprints taken. In case of emergencies such as a pandemic, the Greek immigration office extends the deadline. Children under the age of five do not need to come. 
Step 7: Obtain a Greek residence permit
The residence permit will be ready a few weeks after the fingerprinting. Personal presence is not necessary: the documents can be sent by a lawyer via DHL. In this case, the buyer has to send the lawyer the passport in advance.
Greek residence permit during closed borders

Investment property purchase and residence permit application can be done remotely. Tranio helps to choose the property, close the transaction and submit the documents.

Send a request
Subscribe not to miss new articles
We will send you a content digest not more than once a week
Subscribe
Done!