High yields
Return on real estate investment is higher than the yield of bonds and deposits and might be equal to or even exceed the earnings from shares.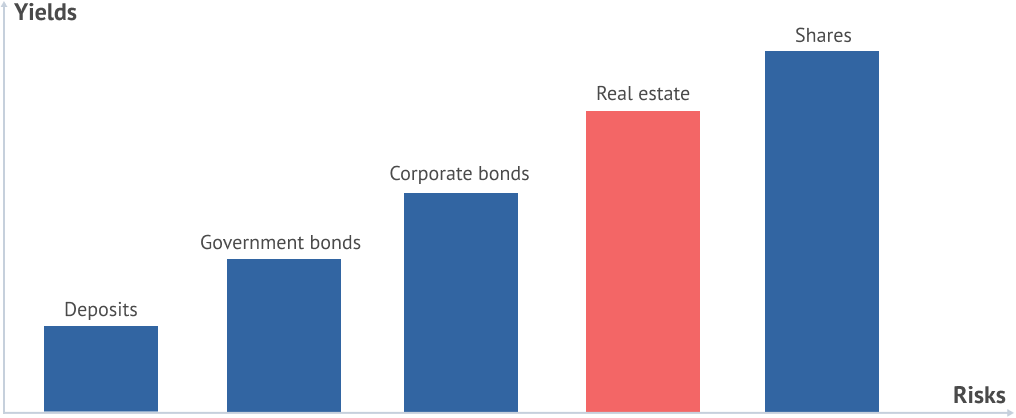 Preservation of capital
Unlike securities, real estate would lose its full value only if the building is destroyed or the location becomes not suited for life.
Low volatility
The real estate market volatility is lower than for other financial instruments. Even if prices fluctuate, it is done within a small range.
Income tax optimisation
Share income is taxed on all profit. With proper structuring of a real estate deal, it is possible to optimise the tax base.