"To get a good deal you need to book fast" – Tranio's client explained about the Dubai property market in 2022

In March 2022, Sanzhar, a finance expert from Kazakhstan, invested in overseas property for the first time. Initially, he looked towards European markets but opted for a property in the UAE. In an interview given to our editorial team, Sanzhar shared his experience of property hunting in Dubai during the rush of demand and explained the roles of Tranio's manager and partners.
— Why have you decided to buy property abroad?
— I was looking for new investment options in order to diversify my portfolio. At some point, I came up with the idea of investing in overseas property that offers a balanced ratio of profitability and security.
— How did you learn about Tranio?
— I got acquainted with Tranio at my previous job at one of the Big Four companies. Our analysts had partnered with Tranio on real estate market research. Tranio underwent a security check in order to become our partner, so I had confidence in the company's background. 
Some of my former colleagues had already invested in overseas property with Tranio, when I decided to buy my own apartment abroad. Naturally, Tranio was my first choice of brokerage service.
— How did you choose your investment property? Did you know beforehand that you wanted to invest in Dubai?
— Aside from Dubai, I looked at European markets. I discussed options in Greece, Germany and Spain with Inna Shchukina, Tranio's real estate consultant. German property went out of the list because the market required a larger capital. Then I considered the renovation project in Athens which could get me a "golden visa" in Greece for an investment within my budget.
In the end, logistics played a key role. It is easy to get to the UAE by a direct flight from Kazakhstan while travelling to Greece and Spain we have to use connecting flights. Therefore, my wife and I opted for Dubai and decided that the considered options in Greece and Spain may become our next investment. 
In the current situation, I have doubts about future investment opportunities in European countries. Although the Kazakhstani citizens are not subjected to any sanctions, there is still a lingering feeling of instability.

— What were your main criteria when choosing a property in Dubai?
— I was looking for a rental property which would generate a stable income. At the same time, I did not rule out the possibility of moving in some day. Hence, my wife and I were looking for a spacious apartment with a quality European design.
The property price was another crucial point. We had about 200,000 US dollars to invest. Originally, we searched for ready properties or under-construction projects at the final stage.
As it turned out, there were very few options in the market matching this inquiry. Due to the high demand, attractively priced flats were selling out fast. Many foreign buyers are currently looking for ready properties in Dubai because such a purchase provides investors with the UAE residence permits.
— What main difficulties did you come across during property search?
— It was crucial for me to choose a property on site, so one obstacle was the travel restrictions during the COVID-19 pandemic. 
When the restrictions were lifted, I arrived in Dubai right at the moment of the rush of demand fueled by Russian investors. To get a good deal one needed to book fast as apartments were selling out like hot pies. 
Meeting rooms in local developers' offices were booked from dawn till dusk by Russian-speaking clients. Thus, we had to make a decision quickly to catch up with the pressing demand.
In the afternoon, my wife and I were onsite reviewing the available apartments. By 6 pm, the developer notified us that only two apartments in the entire building were still on sale. The remaining had been booked even before we got back to the hotel.
My wife and I had to decide on the property purchase in the next few hours. We contacted the developer's manager who warned us against postponing the booking till morning as the last two flats might be sold by then.
We decided to pay a booking fee as soon as possible to get the chosen flat for sure. We made the payment that very evening. The developer's manager stayed after the office hours to close the deal for us. On the next day, all apartments in that building were sold out.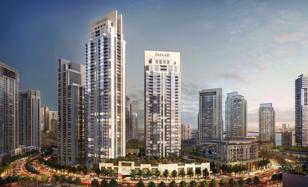 From $361,000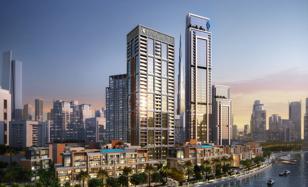 From $239,000
— What a day! How did our partners in Dubai help you during your visit?
— My wife and I really enjoyed working with your partner's manager who has lived in the UAE for over a decade. She taught us all the little things known only by locals. For example, there is a utility fee — up to 3,000 US dollars a year — for air conditioning in skyscrapers. We didn't know about the additional expenses like this beforehand.
Tranio's partner in Dubai knows the market thoroughly and keeps her finger on the pulse. When we were looking at different properties, she drew our attention to the important details that could be easily overlooked by a foreigner.
Our local consultant also pointed out the city planning aspects as we looked at one of the selected projects — it was the last house to be built in the block. There were no other construction sites nor vacant land plots that could be used for further development in the neighbouring area.
In contrast, there was a project located close to a vast undeveloped site. In the near future, this land plot can be used for a new large-scale project. It means a few years of noise and hustle of ongoing construction. The property owners might find it difficult to attract reliable tenants as high-income families usually look for housing in quiet and calm areas.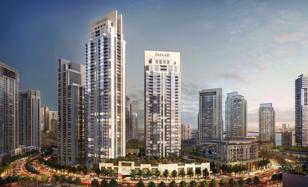 From $361,000
Tranio's partner became our guide in Dubai and provided us with many valuable insights. Her advice never was persuasive — we were informed about the advantages and downsides of each project. My wife and I both felt that the property consultant put our interests on the top of priority. 
— Who worked with you on Tranio's side? How was your communication structured?
— Our manager from the Tranio team is Inna Shchukina. She is a great adviser who is always attentive and polite.
Inna provided us with lots of useful articles and references, including market reports and clients' cases. When we discussed our initial inquiry, Tranio's analytics helped me to develop a deeper understanding of the European property market.
When we turned to the Dubai market, I already had formed a general investment strategy. Tranio's market data allowed for comparing investment options in various countries. Eventually, I realised that Dubai was just as good for my goals as Greece or Spain would be. 
— What are your plans regarding the rental contract?
— I'm planning to rent out the flat on a long-term basis with assistance from a professional property manager. I could either sign a contract with a local managing company or delegate the operations to an international service provider.
— Are you going to apply for a residence permit in Dubai?
— Not right now, but my wife and I are considering this option when we think of the current economic and political situation. If we choose to live in Dubai, we would need to relocate in five years in order to educate our children in a local school. 
The property we have chosen is a private residential complex in European style. There are children's playgrounds, sports facilities and a swimming pool. If we relocate to Dubai, my whole family can comfortably live there. We are quite satisfied with the safety standards and infrastructure quality.
Subscribe not to miss new articles
We will send you a content digest not more than once a week
Subscribe
Top 5 Articles of the Month