How we choose our partners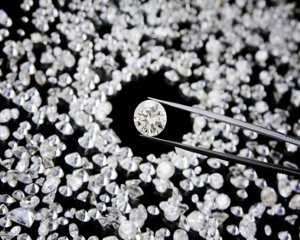 Tranio carefully selects agencies and developers to join its Partnership Program
At Tranio, an overseas property broker, we provide clients with a wide selection of the international properties for sale with reliable real estate agencies and developers.
Any real estate partner we take on is thoroughly screened either at our offices or via Skype. To work with us, an agency must able to prove in figures and words their ability to deliver top-notch services to our clients from searching for property to concluding a sale and supporting all required processes to make sure transactions go smoothly and quickly. Agencies interested in working with us must agree with our cooperation standards and sign a partnership contract that binds them and Tranio to delivering outstanding customer support and service throughout the property search.
Because our reputation largely depends on our partners, a strict selection procedure ensures that we exclusively cooperate with the best companies in the market. Agencies and developers interested in working with us must meet the criteria set in our Partnership Program:
Only licensed real estate professionals
Our clients will only be referred to professional companies that are licensed and authorised to provide full-cycle real estate services.
No extra costs or hidden fees
Tranio and our partners split the commission earned on a transaction. This means we can guarantee the exact same price as if a client had found the agency directly. This is a peremptory requirement of our Partnership Program.
Reputations of excellence
To become a Tranio partner, real estate agencies must be able to prove the quality of their work with client and partner testimonials and awards.
Bilingual staff
Our clients speak English and Russian so do our partners. Only companies with employees fluent in one or both of these languages can be considered for our Partnership Program. Additional languages are always desirable too!
More than three years on the job
Companies must have over three years experience and be able to demonstrate solid working knowledge of the market. We expect them to deliver the best customer experience possible, which is why we only work with seasoned market players.
Local offices
Partners working in the region or city where the property is sold give better advice to the clients about location specifics and benefits.
Extensive property offering
Our clients want choice and we know it's easier to find the right property with agencies who have many properties, so we only take on partners who have at least 30 listings to add to our website.
No middleman
Unnecessary intermediaries slow the process and dilute the quality of service when buying property. Our partners do not engage third parties so our clients are shown property directly from owners or developers, getting professional and first hand advice before making any decisions.
The right property for the right price
We only accept marketable property: the architecture, interior design, location and infrastructure, transportation links offered should be of decent quality.
Members of official real estate organisations
To become member of a professional real estate organisation, the agency must come in line with the best practices on the market and be a model for other professionals. These associations also promote business development, exchange of best practices, information networking which all contribute to a better market and service for buyers. For us, it's a mark of quality.
•
Our selection process has been engineered to safeguard our clients against would-be agencies and unprofessional companies, making sure we have the best offers and services provided by reputable experts.
Tranio actively seeks to broaden our horizons by joining forces with new agencies that fit these criteria. We prize open and transparent relations, active client management and prompt responses to our clients' requests: these are our values.