Editorial Tranio
Tranio editorial team consists of highly skilled specialists covering news and events in real estate from all around the world.
We are looking for authors and contributors
Tranio is looking for journalists, copywriters, translators, and analysts for remote work.
Your age or location make no difference to us. If you know how to write about real estate, finance, investments and are willing to cooperate, we will be glad to get acquainted with you.
Job openings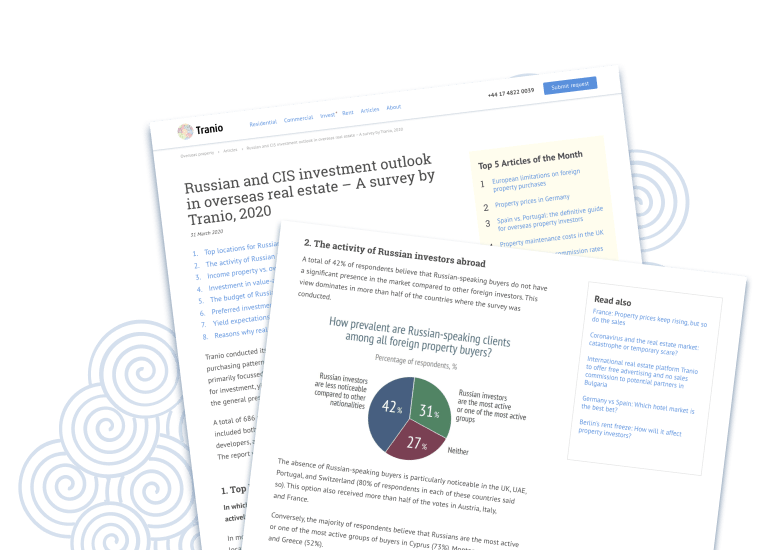 All authors and contributors