Government Housing Bank of Thailand: Foreign investments in apartment blocks in 2022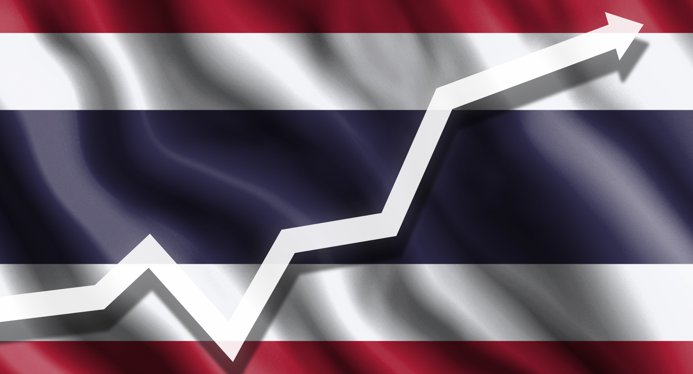 The Government Housing Bank of Thailand (GH Bank) has released data on real estate transactions among foreign nationals in 2022. The number of property deals by foreign investors increased by 82.3% compared to 2021.
China ranks first in the rating of apartment sales to foreigners in terms of the number of transactions in 2022. According to the Bank, Thai estate agents sold 5,707 properties to Chinese buyers. The share of purchases by Chinese was 49.4% and exceeded figures of the US, UK, Russia and France.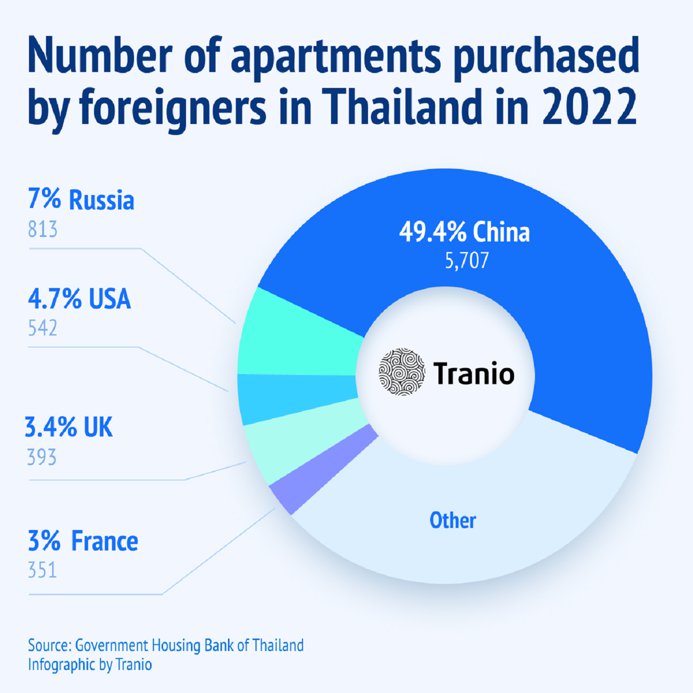 The second rating includes the volume of investments that foreign buyers made in the Thai residential property sector in 2022. In this ranking, China also has first place, having invested 828.9 million US dollars in the Thai apartment buildings. In monetary terms, Chinese have a market share of 49%, which significantly overtakes Russia, Myanmar, France and the US.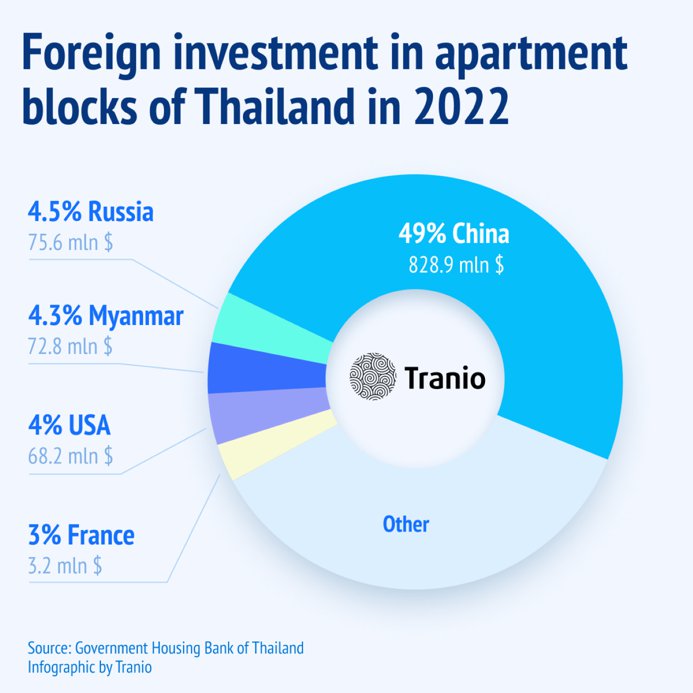 Source: REIC
Subscribe not to miss new articles
We will send you a content digest not more than once a week
Subscribe
Top 5 Articles of the Month