Phuket: a 'treasure island' for international investors
Thailand is Asia's second most popular tourist destination after China. According to the UNWTO, in 2017, international tourists made 35mn trips to Thailand, and according to the World Travel & Tourism Council, that figure will grow to 60mn by 2028.
Phuket is one of the country's main tourist destinations. Investors from all over the world put their funds into the island's infrastructure development. However, Phuket does not only attract prominent entrepreneurs: investors with modest budgets also can make money on local real estate.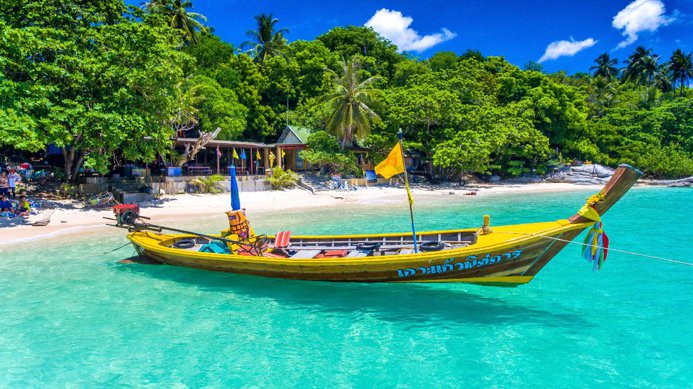 Tourist boom — a boon for investors
The success of hotel property investments is directly associated with tourist flow, and Phuket's popularity is growing. According to the Airports of Thailand Public Company Limited (AOT), in 2017, Phuket International Airport welcomed 9.2mn international passengers —which is 13% more than 2016. The airport's total 2017 volume of passenger traffic, including that generated by domestic flights, was almost 17mn passengers.
Chinese nationals are the most frequent visitors to the island. According to AOT statistics, the highest numbers of passengers arriving in Phuket are from Singapore, Kuala Lumpur, Hong Kong, Shanghai, Incheon, Dubai, Doha, Chengdu, Moscow and Chongqing. In 2017, Phuket's airport became a destination for several more Chinese airlines, Italy's Neos Flight, Turkey's Turkish Airlines and Vietnam's Vietjet Air.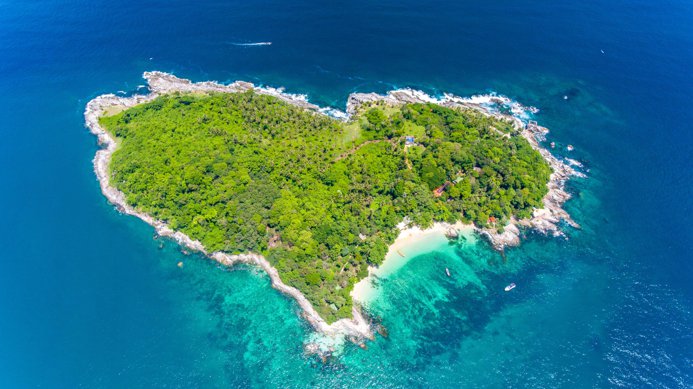 Condominiums — the most popular investment properties
The sharp growth in tourist numbers has kickstarted the local property market's development. Development companies from Thailand, China, Singapore and Hong Kong are actively building infrastructure facilities that will attract even more tourists to the island, while the buyers of income-generating real estate are interested in receiving rental income and future property appreciation.
Among the most popular types of investment property are condominiums or residential complexes with public areas and shared infrastructure. According to the experts from Phuket9, such properties can be registered under foreign ownership and rented out: 'The condominium's management company obtains a hotel license, a document entitling to lease the owners' apartments on a daily basis and receive profit'. The buyer of a residential-complex apartment signs an agreement for sublease with a fixed income ranging from 5% to 10% per annum, depending on the agreement term and other conditions.
According to international consulting company CBRE, between 2004 and 2017, the number of residential condominium units on the island increased from 447 to 7,700. Another 4,700 apartments are expected to be commissioned by 2022. In H2 2017, over 600 residential units were sold — a quarter more than the same period of the previous year.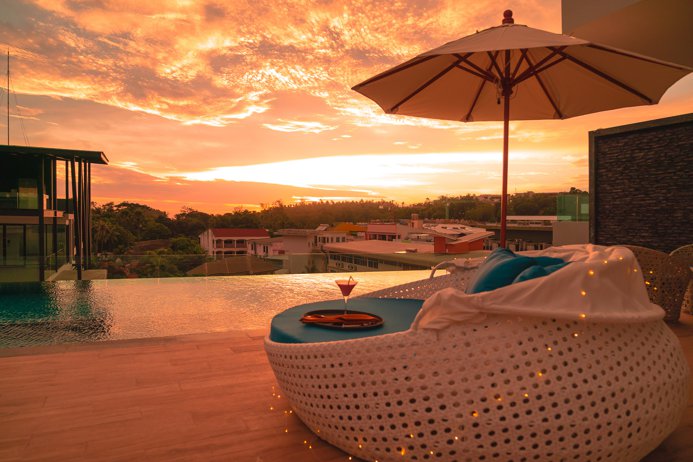 License availability an important criterion when choosing a project
One of the most common issues developers face in Phuket is the need to obtain a license that permits renting property to tourists on legitimate grounds. Such a license is needed by both large complexes and privately-owned apartments or villas. Without a license, only long-term lease from 30 days is permitted.
How does this requirement affect condominium apartment buyers? If they invest in property under construction, there is a risk that the works will not start until the approval documents are obtained. 'Therefore, it is safer to buy into projects where the actual construction has already begun', Phuket9 experts say.
---
The list of Phuket's newly-built condominiums with the information on the construction starting dates, guaranteed yield rates, the apartments' initial prices and developers' contact details can be found on the Phuket9 website. 'We are trying to compile an exhaustive database of projects on the island so that prospective buyers can independently analyse and appreciate the offers on the Phuket real estate market. This is actually a list of our "competitors", but such information makes us all honest. It develops the market, attracting more investors. And as the saying goes, "a rising tide lifts all boats". I am sure that our buyers will choose us as their own', Denis Pshechuk, Phuket9 sales manager, adds.
Subscribe not to miss new articles
We will send you a content digest not more than once a week
Subscribe
Done!