The best neighbourhoods and suburbs in Athens for investment property
The Acropolis, Parthenon and the Temple of Olympian Zeus attract scores of tourists to Athens. A major European tourist hub, the city also attracts its fair share of investors, who find its property market promising for a number of reasons:
Prices per square metre in Athens are several times lower compared to other European capitals (about thrice cheaper than in Lisbon, Madrid and Berlin, five times cheaper than in Vienna and almost eight times cheaper than in Paris).
The high potential for growth: according to the Bank of Greece, in Q1/2017, property in Athens was 44% cheaper compared to its 2008 peak. At the same time, the Greek economy is showing signs of recovery, with the country's GDP expected to grow by 2.8% in 2017, according to the International Monetary Fund (IMF).
The growing number of tourists: according to the Greek Tourism Confederation (SETE), the number of international tourist arrivals in Athens grew from 2.6 million to 4.5 million between 2012 and 2016, or about 16% annually.
As such, buying and leasing a property for short terms to tourists is one of the simplest and the most profitable investment strategies currently, with an expected net yield of 5%.
| | |
| --- | --- |
| Alimos | 00750–2,600 |
| Anafiotika | 1,000–6,000 |
| Gazi | 1,000–6,000 |
| Glyfada | 1,800–4,500 |
| Voula | 1,800–5,000 |
| Vouliagmeni | 2,500–6,000 |
| Kallithea | 00300–3,800 |
| Kolonaki | 1,500–6,000 |
| Koukaki | 00800–2,000 |
| Metaxourgio | 00400–4,000 |
| Mets | 00900–5,000 |
| Monastiraki | 1,000–6,000 |
| Palaio Faliro | 00850–2,800 |
| Piraeus | 00300–8,000 |
| Plaka | 1,000–6,000 |
| Psirri | 1,000–6,000 |
| Thiseio | 1,000–6,000 |
| Elliniko | 1,800–5,500 |
The Old City: Anafiotika, Monastiraki, Plaka, Psirri and Thiseio
Located at the foot of the Acropolis, these neighbourhoods attract tourists who want to see the antiquities, visit the Monastiraki flea market or the boutiques along Ermou, the city's main shopping street, eat souvlaki in restaurants overlooking the Acropolis, or experience the buzzing nightlife of Psirri.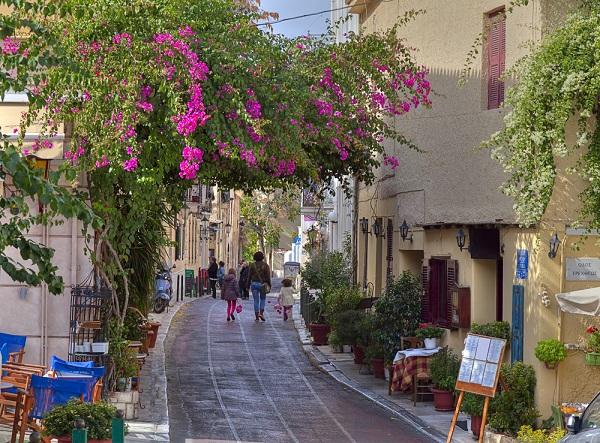 "In these neighbourhoods, real estate has always been expensive for both investors and landlords. The price for a property in need of repair with no view of the Acropolis (on the ground floor, the basement or semi-basement level) range from €1,000 to €2,000 per square metre, otherwise, it rises to €3,000 to €6,000 per square metre", Irina Rondyak, head of Rondyak Real Estate, Tranio's partner in Greece, said.
Investors' interest in the historical centre is growing. According to Greek media outlet Kathimerini, flats located between Monastiraki, Omonoia and Syntagma squares are almost unavailable to local residents – in most cases, they are already leased to international tourists.
A neighbourhood for the upper class: Kolonaki
Kolonaki is located east of the historical centre, near the Hellenic Parliament and Syntagma Square. Apart from restaurants and boutiques, there are offices, legal firms and foreign consulates located in the area. Most buildings were constructed in the 1960s, and over the next 30 years, this part of the city transformed into an upscale neighbourhood where the most affluent Athenians live.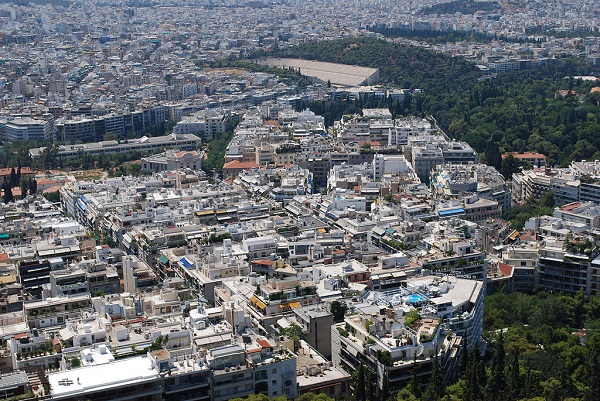 According to Irina, investing in Kolonaki property is always profitable. The neighbourhood is located on a hummock, many houses face Lycabettus Hill, the Acropolis and the major part of Athens. Prices range from €1,500 to €6,000 per square metre.
Within walking distance of the Acropolis: Koukaki, Metaxourgio and Mets
Koukaki is located near the historical centre, south of Anafiotika and Plaka. In 2015, the number of tourists who booked accommodation in Koukaki via Airbnb increased by 800%. The neighbourhood is booming, and new bars, restaurants and boutiques are constantly opening. Residential property prices range from €800 to €2,000 per square metre, depending on condition.
To the north of Psirri lies Metaxourgio. According to realtor Lola Saurova, Tranio's partner in Greece, the area is actively developing, with frequent gallery, museum and cafe openings in recent years, giving it a reputation as a neighbourhood of artists and hipsters.
There are many neoclassical buildings in Metaxourgio. According to Spitogratos.gr, prices per square metre range from €400 for flats in need of repair to €4,000 for apartments in modern complexes with swimming pools.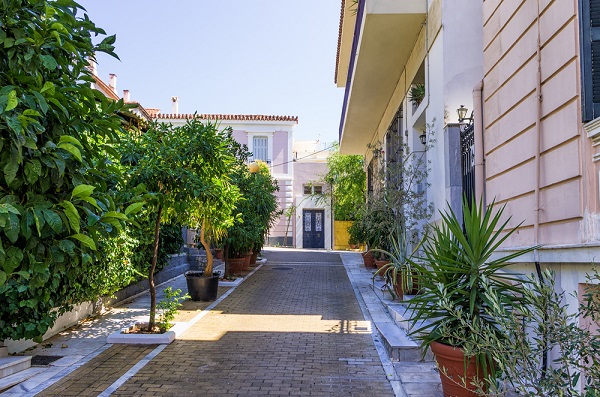 Another area that is attracting investors is Mets, southeast of Plaka and Anafiotika. The neighbourhood is just a 15-minute walk from Syntagma Square and the Acropolis. According to Spitogatos.gr, prices for flats in Mets range from €900 to €5,000 per square metre.
Southern suburbs: Alimos, Voula, Vouliagmeni, Glyfada, Kallithea, Palaio Faliro, Piraeus and Elliniko
Near the centre of the capital, Kallithea is one of the suburbs in southern Athens in constant demand. According to Spitogatos.gr, prices range from €250 to €5,000 per square metre in the district.
West of Kallithea, 20 minutes from the centre of Athens by underground, Piraeus is Greece's largest port, attracting both tourists and investors. According to Lola Saurova, rental demand along the coastline is extremely high. There are almost no new builds, and prices for flats average €8,000 per square metre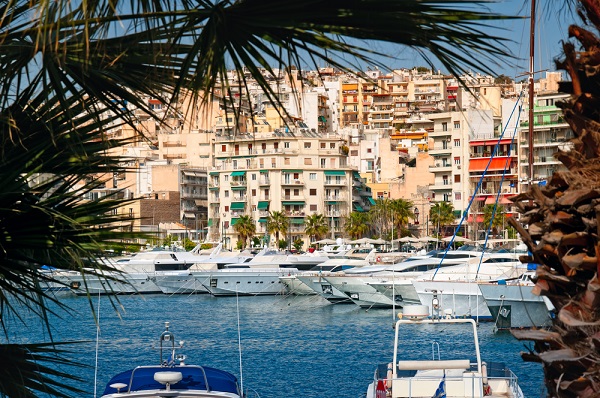 According to Irina Rondyak, the neighbourhoods farther south – Alimos, Voula, Vouliagmeni, Glyfada, Palaio Faliro and Elliniko – bring good profits for investors. Four local beaches have been awarded a Blue Flag. Property prices range from €750 to €6,000 per square metre.
"Proximity to the sea, beaches, marinas, Piraeus seaport and the centre of Athens guarantees a stable rental demand from April to December", Ms Rondyak explains.
Originally published on greekguru.net
Yulia Kozhevnikova, Tranio.com
Subscribe not to miss new articles
We will send you a content digest not more than once a week
Subscribe
Done!
Top 5 Articles of the Month