Austrian Alps: on holiday (as) at home
Ski season is in full swing. Alpine ski resorts are one of the most popular destinations for winter sports enthusiasts, accounting for over one-third of ski resort guests globally.
According to a study on the global ski resort market by Laurent Vanata, Austria's ski resorts received over 50 million visitors in 2017, 66% of which were foreign tourists, with almost half coming from Germany. Local resorts are constantly being upgraded – more than €7 billion has been invested in this sector since 2000.
A constant flow of tourists ensures high demand for property, while a shortage of land for the construction of new facilities is contributing to higher prices. According to Swiss financial holding company UBS Group AG, property prices in Austrian ski resorts have grown by 3.5% in the past three years – more than popular resorts in France (2.5%), Switzerland and Italy (in these countries prices are falling annually by 1% and 3% respectively). As such, a ski resort property in Austria is not only an ideal holiday home, but also a profitable investment to generate either rental income or profit from the property's appreciation in price.
Tirol
Tirol is believed to have the most ski resorts in the world. Tirol is visited by almost half of the tourists who come for winter holidays to Austria. There are five glaciers near Tirol where the ski season lasts all year long.
St. Anton am Arlberg
Known as the cradle of skiing in the Alps, the ski resort of St. Anton am Arlberg is one of the most famous in Europe. Its area exceeds 50 km², and the total length of its pistes is 305 kilometres. The highest point is the Valluga mountain peak, located at an altitude of 2,811 metres.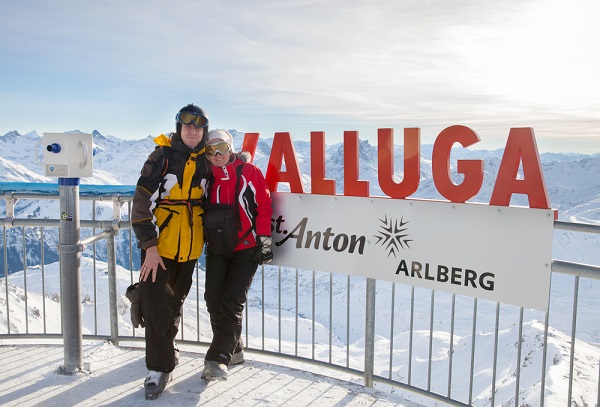 According to UBS, there are only 1,800 residential houses here. There is practically no new construction being carried out in St. Anton am Arlberg, so property prices, at €9,700/m², are higher than the region's average. In 2017, property prices grew by 8.2% – higher than in any other Alpine resort.
Kitzbuеhel
Kitzbuehel is a wonderful family resort. It is one of the most beautiful medieval towns in Austria. People who do not consider themselves big fans of winter sports will still enjoy their time here, with its pedestrian streets lined with luxury hotels, boutiques and cafes. Winter sports enthusiasts will enjoy skiing down its pistes, which exceed 170 kilometres in total, and can take part in ice skating, sledging and curling as well.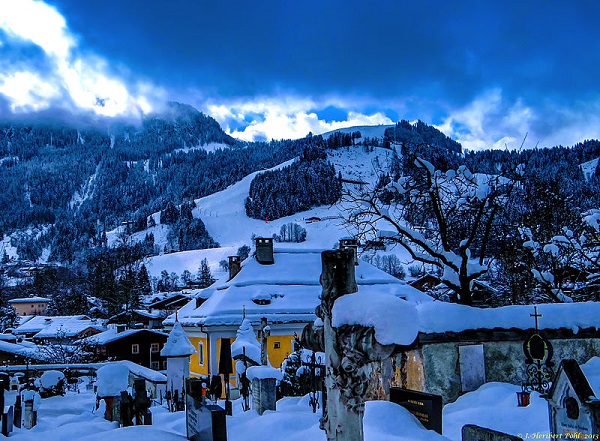 In the summer, there are over 100 kilometres of hiking routes of different difficulty levels and over 1,200 kilometres of cycling routes. There are four golf courses in the town and more than 30 golf courses around Kitzbuehel which makes the resort a base for this sport in the Alps.
According to UBS, there are about 5,800 houses in Kitzbuehel. Real estate prices here are as high as in St. Anton am Arlberg at СНF 9,600/m².
Salzburg
Salzburg has more than 100 ski schools and 6,000 instructors who give snowboarding and downhill skiing lessons. Holders of the Salzburg Super Ski Card can enjoy skiing in 25 ski areas around Salzburg, which have a total of 2,700 kilometres of pistes.
Zell am See - Kaprun
Lake Zeller, the picturesque mountains Schmittenhoehe and Kitzsteinhorn (the only glacier in Salzburg area) make the resort of Zell am See - Kaprun the perfect place to relax in any season.
In winter, 138 kilometres of pistes of different difficulty levels are prepared for athletes. In Kitzsteinhorn, there is a piste for experience skiers at an altitude of almost 3,000 metres. After skiing, tourists can taste Austrian delicacies such as Kaiserschmarrn, Wiener schnitzel and kasnocken (cheese dumplings) at local cafes.
During the warm season, visitors can take part in a range of outdoor activities: after a morning jog and breakfast tourists can walk to the lake, explore mountain routes for cycling or hiking, play golf or hike in Schmittenhoehe.
Property prices in Zell am See is almost of the two Tirol resorts. According to estimates by Austrian company Business Environment Consulting (BEC), residential property here averages €6,000/m².
Saalbach-Hinterglemm-Leogang-Fieberbrunn
After its recent merger with Fieberbrunn, this ski resort has become one of the largest in Austria, with 270 kilometres of slopes in total. The area of Saalbach-Hinterglemm-Leogang-Fieberbrunn is a real mecca for free riders. According to Business Environment Consulting, this is the fifth most popular ski resort in the world.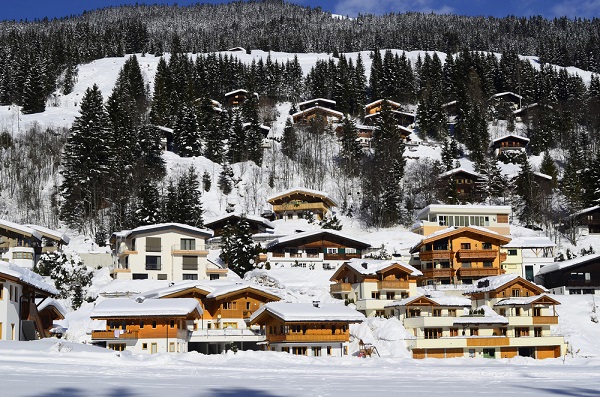 In summer, there are 400 kilometres of hiking and cycling routes. In Saalbach, one can go horseback riding, play golf, visit a high ropes course park or go fishing.
According to estimates by Business Environment Consulting, property costs in Saalbach are comparable to Zell am See at about €6,000/m². In 2023 the World Alpine Ski Championships will be held here, which should provide a boost to property prices.
Styria
Forests cover more than half of the Styria area. The 2,995-metre high Dachstein glacier is located in Styria, along with almost 800 peaks that rise above 2,000 metres.
Schladming-Dachstein
There are seven tourist centres along four southern slopes from Dachstein to Schladminger Tauern that belong to the Schladming-Dachstein resort. The total length of the pistes here is 230 kilometres. The resort also offers a number of other winter activities including walking on snowshoes, tobogganing and sleigh rides. International sports competitions are regularly held here, such as the World Alpine Ski Championship in 2013.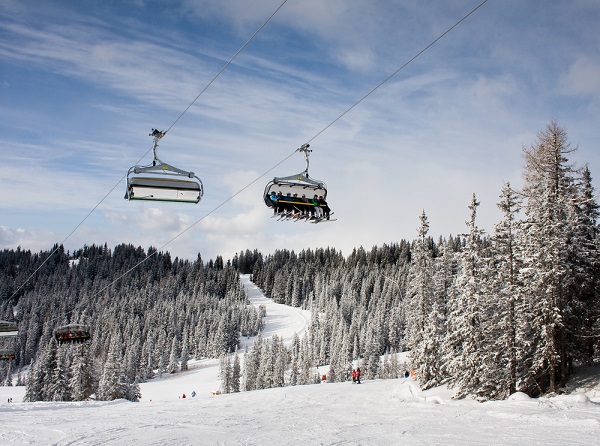 In summer, the resort is one of the best areas for hiking. One can ride a bike, practice archery or drive a go-kart right in the mountains.
Properties in Schladming-Dachstein typically cost €5,000/m² to €6,000/m².
In general, Austrian resorts are not as large as Zermatt in Switzerland or the Three Valleys in France. However, they are popular among Europeans, Americans and Russians as they have long pistes, cosy villages with developed infrastructure, good service and beautiful nature. At the same time, property prices in Austrian resorts are attractive and contribute to the high demand for holiday homes and investment properties.
Olga Anisimova, Tranio
Subscribe not to miss new articles
We will send you a content digest not more than once a week
Subscribe
Done!
Top 5 Articles of the Month