Cosy cabins and snow-glazed slopes: Austrian Alpine ski resorts to live and invest in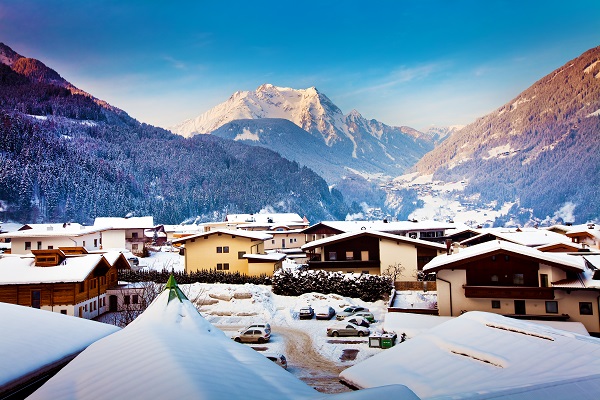 Many Austrian Alpine resorts open a new season as early as late October. Austria is one of the most popular tourist destinations among ski and snowboard aficionados: it offers them well over 300 locations to explore, and many local resorts are famous for their affordable ski pass prices and modern, well-developed infrastructure. In addition, buying property in the Austrian Alps can make for a profitable and reliable investment for the following reasons:
Residential property at local Alpine resorts is half as expensive as in neighbouring Switzerland, and in France prices are a third higher;
Between 2008 and 2015, prices in the Austrian property market grew by 41%, while in France, for instance, they decreased by 0.9%. Austrian residential property price growth was also favoured by extremely low interest rates, a low unemployment rate and an advanced economy (the Austrian market is notable for its stability and the absence of price hikes);
Annual resort property rental yields in Austria run at 4-6%, while in France and Switzerland they run at 2-4%;
Many Austrian resorts are open for both winter and summer tourism, and on the Alpine glaciers the ski season lasts for almost the whole year.
The top Austrian ski resorts are located in the federal provinces of Tyrol (Tirol), Salzburg, Carinthia (Kärnten), Upper Austria (Oberösterreich) and Styria (Steiermark). This report includes not only the largest and most famous but also the less-known, yet investment-attractive resorts of these provinces.
Tyrol:
Salzburg:
Carinthia:
Upper Austria:
Styria:
Tyrol
The Austrian ski resorts most popular among foreign nationals are located in the federal province of Tyrol. For instance, in 2015, international guests spent over 45 million nights at local hotels and apartments.
St. Anton am Arlberg
St. Anton am Arlberg nearly tops the list in the Condé Nast Traveller Top European Ski Resorts ranking. It is also among the most "happening" European resorts, brimming with restaurants, bars and nightclubs in the village and its outskirts.
The steep slopes of St. Anton am Arlberg are more suitable for experienced skiers. The local "black" piste is especially popular: it starts at a height of over 2,000 m, descending to the very centre of the resort.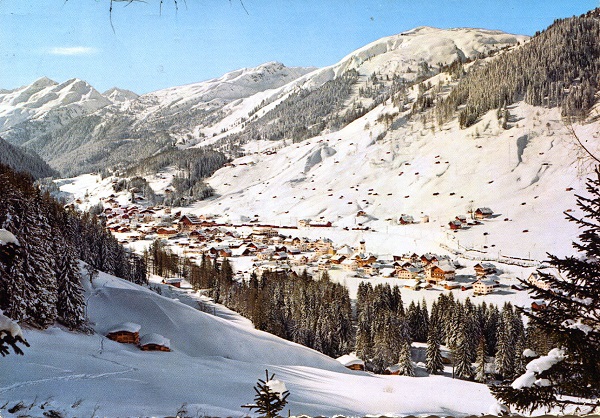 During the 2016-2017 season, the nearby Rauz, Zürs and Stuben ski areas will become connected to St. Anton am Arlberg. This will give visiting skiers access to another 300 km of pistes.
Alongside excellent slopes and parties, St. Anton am Arlberg offers innumerable amusements to fit every taste: tennis, squash, curling, bowling, sledding and paragliding.
Prime property prices in St. Anton am Arlberg run at €7,000-10,000 per sq m on average, and there are extremely few newly built properties for sale and under construction. You can buy a two-bedroom flat in a residential complex built in 2016 for about €640,000.
Ischgl
Ischgl is known for its visitors who prefer mind-blowing parties to skiing. No other Alpine resort has such an abundance of bars and clubs. Prominent musicians come to festivals celebrating the beginning and the end of the season every year.
Most trails in Ischgl are located at a height of more than 2,000 m, which guarantees a consistent abundance of snow throughout the season. The resort is highly valued by snowboarders and lovers of freestyle, as it is home to one of Tyrol's largest snow parks. Ischgl has nearly 240 km of ski trails.
Investors should take into account that Ischgl is primarily a winter resort: in summer, over 80% of the hotels close. The property prices in Ischgl run at around €8,000-10,000 per sq m. Two-bedroom apartments located near the centre of the resort in apartment buildings constructed in 2014 sell for north of €320,000.
Kitzbühel and Kirchberg in Tirol (Kitzbühel-Kirchberg)
Kitzbühel is arguably the most upscale and distinguished Austrian Alpine resort. It is one of the top twelve Alpine ski resorts, and the 2015 World Ski Awards winner.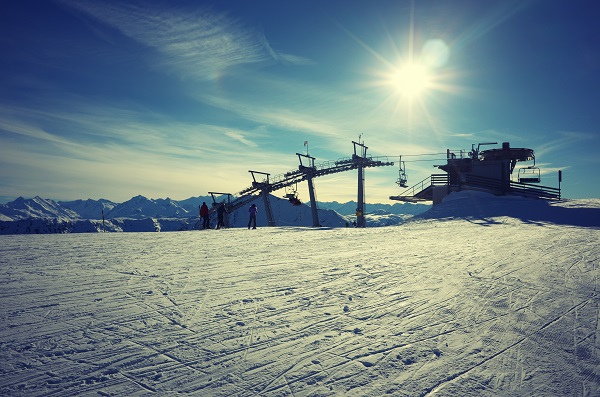 Kitzbühel and the adjacent Kirchberg in Tirol have close to 180 km of trails. The famous Streif downhill ski race track is located there. The resort is bustling all year long: in winter, the Hahnenkamm ski race and the Snow Polo Championship are held there, while in summer Kitzbühel hosts a retro motor show and a jazz festival. In addition, there are designer boutiques, five-star hotels, high-end nightclubs and four golf courses.
Kitzbühel is one of the most expensive Austrian resorts. Homes cost from €1 mln to €6-7 mln there. At the same time, the location is not as interesting to investors as the other Tyrol resort areas because the yields are not comparatively high due to the "overheated" property prices.
Despite being well-known and popular among tourists, the resorts of Tyrol are not the optimal investment option. Even apart from the high prices and extremely limited supply, the main market impediment for investors is the legal restrictions, according to which the acquisition of residential property by non-EU nationals with the subsequent registration of the property to an individual is practically impossible. Moreover, the Tyrol resorts focus on winter tourism, so in summer many resorts and villages close. All in all, two-season resorts prove a better investment choice.
Salzburg
Salzburg is the Austrian province that comes second after Tyrol in popularity among Alpine skiing aficionados. Here you can find the country's largest – and Europe's second-largest – ski area, which spans 270 km of trails stretching into Tyrol and is interconnected via a network of 70 ski lifts.
Zell am See-Kaprun
The Zell am See-Kaprun region is one of the most famous and popular tourist resorts in the province of Salzburg. The combination of different natural landscapes allows for holidays in any season: in summer, for instance, you can play sports at and in Lake Zell or ski on the Kitzsteinhorn glaciers, which are located 3,000 m above sea level.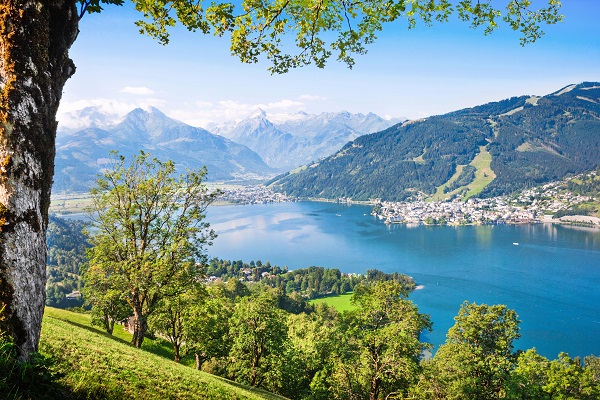 Property prices in the region are some of the highest in the province of Salzburg: they tend to range from €4,500 to €6,000 per sq m. Prices start from €200,000 for apartments.
There are almost no newly built properties in Zell am See, simply due to the lack of land: the town borders the lake on one side and Schmittenhöhe mountain on the other. The local property prices grow thanks to the high demand and limited supply.
You can buy tourist rental apartments of 82 sq m, located within walking distance of the lake and a ski lift, for around €380,000. Four-bedroom apartments, located 350 m from a ski lift in Kaprun, cost about €480,000.
Saalbach-Hinterglemm, Leogang and Fieberbrunn
Fieberbrunn, another Tyrolean ski hotspot, has been connected to the resorts of Saalbach, Hinterglemm and Leogang through an integrated ski lift network; the whole region includes 270 km of trails, placing it among Austria's largest ski areas.
Each town offers unique holiday opportunities. Saalbach is the most glamorous resort, replete with shops, bars and restaurants, and Hinterglemm is oriented towards family holidays. Leogang and Fieberbrunn are small and cosy localities for those who crave privacy and tranquility.
The region is just as vibrant in summer. Over 400 km of picturesque hiking routes and mountain bike tracks await adventurous visitors. There is also a rope park (Hochseilpark Saalbach), as well as an extreme sport park in Saalbach.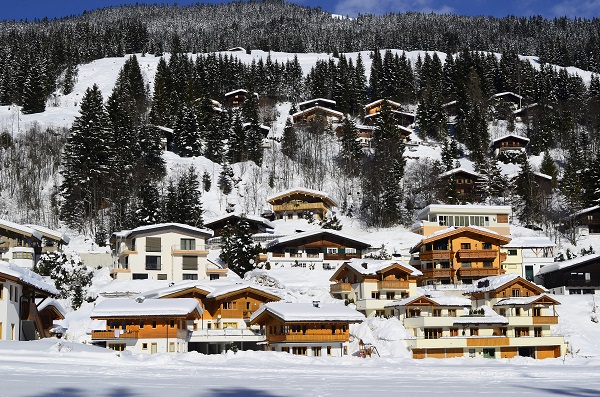 Property prices in the region run at around €4,500-8,000 per sq m. The price range for one-bedroom flats starts at approximately €200,000. Newly built residential complex apartments sell at €300,000-700,000, and for close to €490,000 you can buy a flat in a prime residential complex under construction right next to a ski trail.
The High Tauern national park
In the valley between Zell am See and Mayrhofen are numerous resorts, including Bramberg am Wildkogel, Hollersbach and Mittersill. One of the largest wildlife sanctuaries in Central Europe, the High Tauern national park (Nationalpark Hohe Tauern), is also located here. The area of the sanctuary is vast, stretching not only into the province of Salzburg but also into Carinthia and Tyrol.
The park´s landmarks include the highest Austrian Grossglockner (Großglockner) mountain and the Krimml waterfalls (Krimmler Wasserfälle), some of the tallest in Europe. The park has plenteous hiking routes, cycling and motorbike tracks of all levels of difficulty.
Also, you can bathe in any of the dozens of lakes and outdoor pools, go rafting and fishing and see over 200 wild animal species.
Alpine skiers have access to 2,500 km of trails, including the ski areas of Kitzbühel and Zell am See. This region is a traditional holiday destination for citizens of the Netherlands and the UK. The park is neither well-known nor popular among Russian nationals, though a lot of high-quality resort properties sell there, and it is comparatively easier for foreign investors to formalise their purchases there.
In this very region, foreign citizens have a unique opportunity to buy property with the cadastral designation of "second home" (Zweiwohnsitz) for own use and not necessarily for letting. You can buy a rental chalet with a residential area of 100-150 sq m in the High Tauern area for €500,000-750,000.
Carinthia
Carinthia is the southernmost region of Austria. It is famous not only for its Alpine ski resorts but also for hundreds of warm and pure local lakes, clear rivers and healing thermal springs.
The Lake Ossiach area (Ossiacher See)
Lake Ossiach, the third largest in the province, is located in the very centre of Carinthia. The water in the lake is so pure that you can drink it. This region is the sunniest and warmest in Carinthia, and the lake water can get up to 25°С in summer. The local resorts also have a well-developed infrastructure for paragliding, golf and tennis.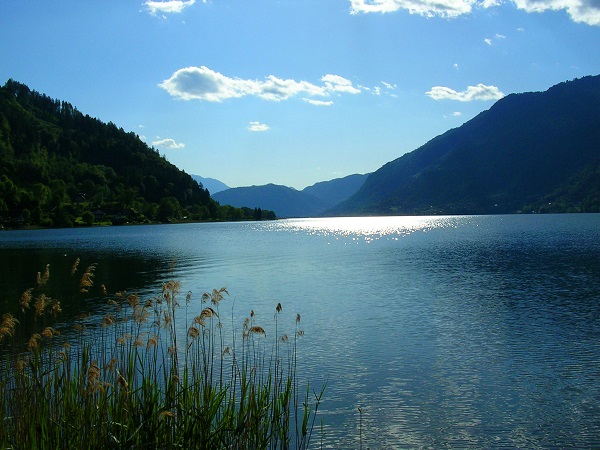 Lake Ossiach is located 500 m above sea level at the bottom of Mount Gerlitzen. The ski trails at the resorts near the lake are 42 km long.
You can buy residential complex apartments with well-equipped private beaches, located within walking distance of a ski lift, near Ossiacher See. Prices start at €250,000-285,000 for two-bedroom apartments with a terrace, and at €450,000 for three-bedroom ones.
Klippitztörl
The small, quiet and cosy resort of Klippitztörl is perfect for family holidays. The town has a lot of schools teaching little children to ski and amusement parks for kids. The local trails have low elevation — between 1,400 and 1,800 m — therefore, most of them are graded as "blue".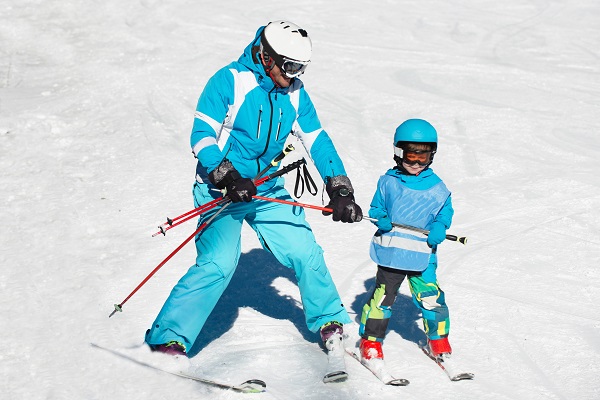 An important investment advantage of Klippitztörl is that in Carinthia, non-EU residents can get permits to buy property more easily than they can elsewhere at large resorts.
Prices for local property run at €2,500-3,000 per sq m. Apartments cost upwards of €50,000-100,000, chalets at least €250,000-300,000. In addition, Klippitztörl permits buying a land plot and building a chalet according to your own plan in the immediate vicinity of a ski slope, something which you are unlikely to find at the other Alpine ski resorts.
Upper Austria
Upper Austria is an alluring destination for skiers and lovers of nature and ancient landmarks. There are innumerable museums, medieval castles, fortresses and palaces. However, the region is mostly famous for the Salzkammergut Lake District, a World Heritage Site.
The Lake Hallstatt area (Hallstätter See)
Lake Hallstatt (Hallstättersee) is among the five largest bodies of water in the Salzkammergut resort area. The ancient village of Hallstatt, resting on the lakeshore, is considered one of the most picturesque in Austria.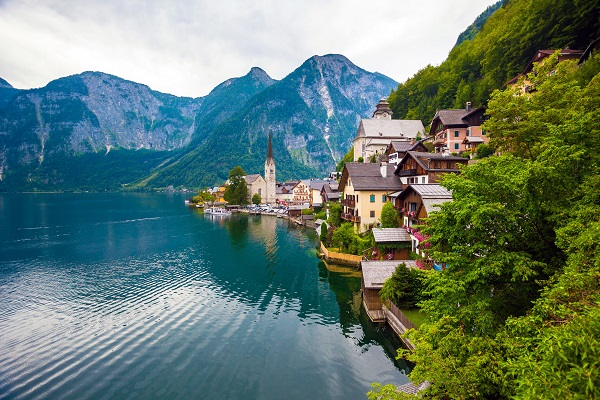 On the opposite shore of Lake Hallstatt is the Obertraun village with the Dachstein Cable Car which transports visitors to the Dachstein massif, including Hoher Dachstein. In the mountains, at a height of about 2,000 m, is one of the best Austrian viewing platforms, Five Fingers.
Alpine skiing aficionados who spend their holidays near Lake Hallstatt have access to the largest mountain skiing region of Upper Austria, which includes the Krippenstein and Dachstein West resorts. During the warm season in Hallstatt you can go hiking, ride a bicycle and play water sports. Prices for apartments in newly built residential complexes start at €300,000, while a detached house of 148 sq m costs nearly €495,000.
Styria
Styria is the second largest federal province of Austria, and it is called the "green heart" of the country. This region has not only lofty mountains and glaciers, but also a wealth of beautiful lakes, green forests, fields and vineyards, in other words, all the essentials for holidays and a comfortable life.
Schladming-Dachstein
Schladming-Dachstein is the most famous resort area of Styria, offering many opportunities for both winter and summer holidays. This region is a member of the Ski Amadé network; therefore, along with the local 230 km of trails, the visitors of Schladming-Dachstein can access well over 700 km of the 28 largest Alpine resorts.
Schladming-Dachstein regularly hosts phases of the largest international competitions. Biathletes from all over the world have their training grounds there, and the chances of meeting global sports stars on a trail are good.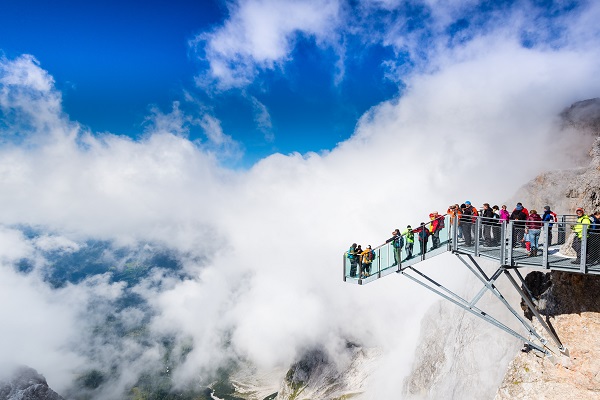 The region has over 1,000 km of hiking paths, nearly another 1,000 km of cycling and mountain bike tracks, scores of Nordic walking and running routes, a few golf courses and over a dozen rock-climbing areas.
Apartments with terraces cost some €200,000-300,000 in Schladming-Dachstein, while prices for luxurious chalets start at about €600,000-700,000.
An Austrian Alpine resort property can make for a good holiday home or a solid money-making option. Whichever resort you choose, is ready to help you make the best pick and register your purchase.
Julia Gushchina, Tranio.com
Subscribe not to miss new articles
We will send you a content digest not more than once a week
Subscribe
Done!