EB-5: how to get an American investor visa
Fast track U.S. residency for investors and family
The EB-5 is the most convenient visa programme for foreign investors who want a Green Card, a permit authorising lawful residency in the United States. Foreign citizens are eligible for the EB-5 visa regardless of their descent, sex or language proficiency as long as they have enough capital. They need to invest in a commercial enterprise that creates 10 or more full-time jobs for American residents (35 hours per week at least). The general minimum investment is $1 million or $500,000 for "Targeted Employment Areas" (high rural or unemployment zones).
The benefits include:
opportunity to apply for citizenship after five years of residency
investors don't need to personally manage or own businesses
real estate development included in authorised projects
opportunity to receive a permanent residency (Green Card)
The Green Card authorises holders to:
— leave and
re-enter
U.S. territory without a visa and travel freely to countries that have
visa-free
agreements. — to be protected by rights enshrined in U.S. law. — access mortgages and other types of financing on beneficial terms. — get cheaper public university tuition fees (potentially three to four times lower than
non-residents
). — apply for the same scholarships, grants and benefits as U.S. citizens.
How it works
To obtain an EB-5, applicants must decide what, where and how much to invest in.
What to invest in
Applicants must invest in new commercial enterprises. Any business, founded after 29 November 1990 or earlier if the business underwent significant changes (e.g., the number of employees increased by 40%). Valid investments and business structures include sole proprietorships, partnerships, stock companies, business trusts and property ventures among others. Real estate activities are generally in the capacity of development (e.g., residential buildings, hotels, offices or shops).
The construction of Dania Beach, FL, an apartment building, is eligible for the visa programme. It is a project of Florida EB-5 Investments LLC Regional Centre with a total potential investment capacity of $50M. Up to one hundred EB-5 applicants could participate in the programme as the minimum entry threshold is $500,000. This development should create 2024 permanent jobs and be completed by 2018.
Accepted funds for EB-5 investments:
salary
inheritance
funds from the sale or mortgaging of real estate
capital from the sale of stocks
business earnings or dividends
Where to invest
Location is one of the most important characteristics of any investment because it affects value and yields.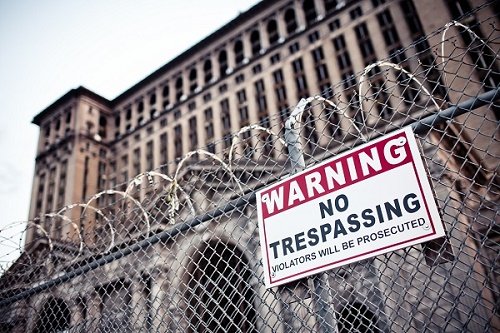 The programme accepts investments made in certain locations depending on the level of development and impoverishment in the area.
Targeted Employment Areas (TEA) — minimum investment: $500,000
High Unemployment Area where joblessness rates exceed the national average by 1.5 or more.
Rural Area outside major cities or in a town with up to 20,000 inhabitants.
General Areas — minimum investment: $1,000,000
Localities and cities outside of TEAs.
How to invest
Investments can be made in the chosen enterprise directly or via one of the country's regional centres. These are public or private companies that have been authorised to manage EB-5 investments by U.S. migration authorities. These centres capture funds from multiple investors to fulfil a proposed project like Dania Beach. Regional Centres are usually established by the entrepreneurs or other commercial structures.
Over 90% of foreign nationals in the EB-5 programme choose regional centres, which preclude the need to find a business by themselves, oversee the management of the project or have any specific expertise in the industry. Nevertheless, cases of fraud have been reported by U.S. regulators, which have frozen some project funds like EB-5 Investment Manager LLC, run by Lin (a.k.a. Lily) Zhong (see link below for more details). Investors should perform the necessary due diligence before making a final decision on where to put their money. The list of Regional Centres is available on the USCIS website.
-> EB-5: America's institutions stress test the world's favourite investor visa
Direct investment implies financing existing businesses (e.g., shareholders) or opening a new one without the support of a regional centre.
How to apply
Interested investors should apply to the United States Citizenship and Immigration Services (USCIS) by filling out an "Immigrant Petition by Alien Entrepreneur". The application takes 12 to15 months to process and requires the following information:
proof that funds were allocated to the investment project or business
confirmation of investment sum and proof fund of origin (income certificates, tax receipts, etc.)
business plan showing creation of at least 10 jobs
project documents
If the petition is approved, the applicant and family members have an interview at the U.S. Embassy in their home country and are granted two-year "conditional" residency in the form of a temporary Green Card. It remains valid if the chosen business shows growth and job creation during the whole period. The investor must be present on American soil for least 180 days per year.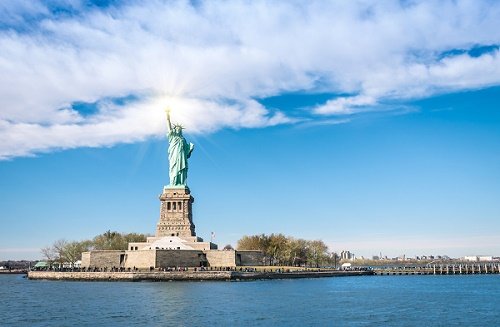 After 21 months of "conditional" residency, investors and family members can submit a "Petition by Entrepreneur to Remove Conditions", Form I-829. If the application is approved, the investor will be granted lawful permanent residency (Green Card) valid for ten years. The petition must include:
proof that funds were allocated to the investment project or business
proof that 10 jobs were created (labour contracts, etc.)
business accounts for the twenty-one month period
It takes about 15 months to process the petition. If successful, they will later be eligible for U.S. citizenship.
Those who want an EB-5 visa should apply now as Republicans and Democrats in Congress are close to finding a consensus on amendments to the programme's requirements. Most experts agree that the current decision to maintain the programme unchanged until September 2016 is so both parties can finalise the details. By next year, it's probable that business-related requirements will be subject to significant change. These coming months may be the last window to obtain an EB-5 on such favourable terms.
Ivan Chepizhko, Tranio
Subscribe not to miss new articles
We will send you a content digest not more than once a week
Subscribe
Done!
Top 5 Articles of the Month