Emergency visa in Greece: how to get in 2023

In certain cases, obtaining a Greek visa at short notice can be essential. These situations may include urgent family matters (such as the illness of a relative living in Greece, the birth of a child, etc.), sudden business issues in Greece, the need to visit the country to view real estate for purchase or to provide biometric data for a residence permit, or even a last-minute tourist trip organised by a travel agency.
It's important to note that an emergency visa is a short-term Greek type C visa issued by the consulate within a shorter time frame. In order to process the application swiftly, the consulate will require solid evidence of the special circumstances that necessitate the urgency.
Unlike short-term Greek visas, national long-term type D visas cannot be obtained via an urgent process, regardless of the circumstances. In 2023, the deadline for issuing visas is highly dependent on the number of available application slots at the visa centre. Nowadays, submitting an application 3–5 days after registering on the visa centre's website and receiving a visa within 7–14 days can be considered a good outcome.
Documents required for an emergency visa in Greece
In order to apply for an emergency visa in Greece, you will need the following documents:
International passport. Must be valid for at least 3 months from the end of your trip. You will also need at least 2 blank pages in your passport for visas and stamps.
Photocopies of all pages of your national passport.
Completed visa application form and consent to the processing of your personal data. This form needs to be completed in English using block letters and signed with the applicant's personal signature.
Documentary evidence of the need for an emergency visa. This usually includes a detailed trip itinerary outlining your travel plans throughout Greece, an invitation from a resident of Greece (with a copy of their ID card), a voucher from a travel agency or other supporting documents.
Roundtrip airline tickets.
Reservation of property in Greece. Evidence of the reservation of a hotel suite or an apartment and the confirmation that the payment is possible. If you are staying with a Greek resident, you will need to provide a letter from the host.
Photographs. It is necessary to provide two identical colour photographs with the following specifications: 3.5×4.5 cm (similar to those for a Schengen visa), with the face occupying at least 70% of the frame.
Receipts for payment of consular and visa fees.
Health insurance policy. The policy must cover the entire duration of the trip and be for more than 30,000 euros in the EU and the Schengen area.
Financial guarantees. In this case, the applicant can choose which documents to provide. It can be either a confirmation of employment (letter from the employer stating the salary and vacation days), documents detailing the applicant's own business or a letter from a sponsor.
Bank statement. The amount in the account must be sufficient for the trip (minimum 720 euros). The statement must also show the movement of funds for the last 3 months.
The consulate has the right to request additional documents if the information provided is insufficient or unclear.
Obtaining an emergency visa for a real estate purchase on your own may not be feasible, since the application will be processed within the standard period of time. To get an emergency visa in Greece, contact Tranio's visa experts, as we guarantee our clients the fastest possible visa processing time.

Leave a request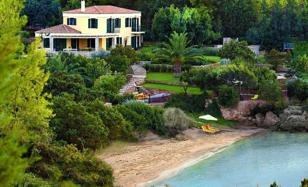 6,500 € per week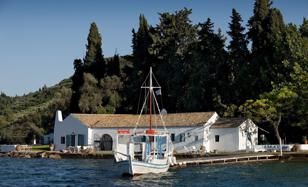 14,700 € per week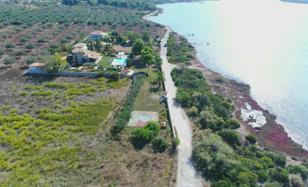 5,000 € per week
Photo requirements
Photographs for an emergency visa must be in colour on a white background and meet the following requirements:
Lack of headgear;
Clothing should not be high-necked or in bright, distracting colours;
A monochrome, neutral light background with no shadows;
Hair should be styled;
Lack of bangs and other distracting objects on the face;
Neutral make-up, lack of large jewellery;
Images need to be processed to remove the red-eye effect.
Greek emergency visa costs
The consular fee for obtaining an emergency visa in Greece for adults in 2023 is double the fee for a standard application, i.e. 160 euros. Exchange students and citizens with dependent relatives living in Greece are exempt from paying this fee. You may have to pay for the services of your visa centre.
Thus, the documentary evidence of the circumstances requiring immediate presence in Greece makes it possible to speed up the process of issuing an emergency visa in Greece.
Subscribe not to miss new articles
We will send you a content digest not more than once a week
Subscribe
Top 5 Articles of the Month