Greece tourist visa: requirements and processing time in 2023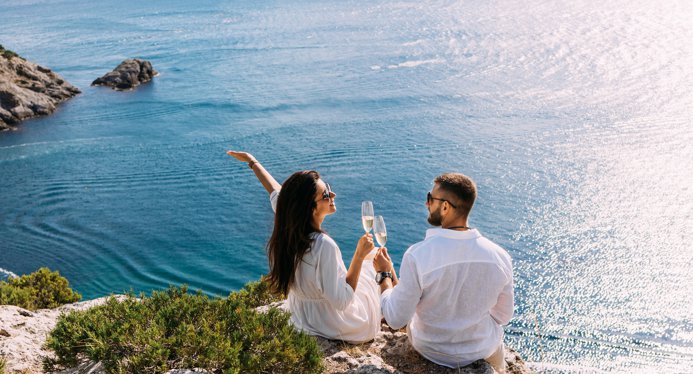 One of the world's most popular summer holiday destinations, Greece offers a unique blend of seaside resorts and cultural heritage sites. From warm azure waters stretching to the horizon, to small coves dotted with white yachts, to international ports with giant cruise liners, Greece has something for everyone. Here, pristine beaches and olive groves coexist with gourmet cuisine and the rich heritage of ancient Greece. If you're planning to visit Greece in 2023, you will need to obtain a Schengen tourist visa.
Greece tourist visa requirements
In 2023, the main requirement for the issuance of a Schengen visa for the purpose of visiting Greece as a tourist is that applicants provide confirmation of their tourist intentions in the country, including details of their holiday arrangements, such as booking an apartment, a voucher from a travel agency, or a detailed itinerary for travelling within Greece and visiting attractions.
Providing the Greek consulate with return tickets to the applicant's permanent place of residence will also be beneficial in obtaining the visa.
Documents required for a tourist visa in Greece
Completed visa application form and consent to the processing of your personal data. This form needs to be completed in English using block letters and signed with the applicant's personal signature.
International passport. Must be valid for at least 3 months from the end of your trip. You will also need at least 2 blank pages in your passport for visas and stamps.
Photographs. It is necessary to provide two identical colour photographs with the following specifications: 3.5×4.5 cm (similar to those for a Schengen visa), with the face occupying at least 70% of the frame.
Receipts for payment of consular and visa fees.
Health insurance policy. The policy must cover the entire duration of the trip and be for more than 30,000 euros in the EU and the Schengen area.
Photocopies of all pages of your national passport.
Reservation of property in Greece. Evidence of the reservation of a hotel suite or an apartment and the confirmation that the payment is possible. If you are staying with a Greek resident, you will need to provide a letter from the host.
Roundtrip airline tickets. Or a detailed trip itinerary outlining your travel plans throughout Greece and back to your home country.
Financial guarantees. In this case, the applicant can choose which documents to provide. It can be either a confirmation of employment (letter from the employer stating the salary and vacation days), documents detailing the applicant's own business or a letter from a sponsor. You also need to provide a bank statement with an amount in your account sufficient for travel. The statement must also show the movement of funds for the last 3 months.
Additional guarantees. As an additional guarantee, you can provide documents that confirm your ties to your current country of residence, such as property ownership documents.
The consulate has the right to request additional documents if the information provided is insufficient or unclear.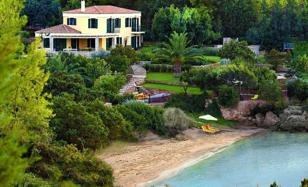 6,500 € per week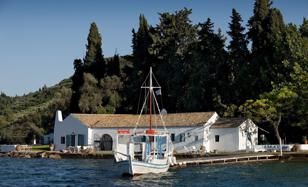 14,700 € per week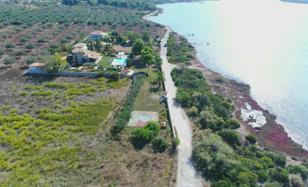 5,000 € per week
How to get tourist visa for Greece
The whole process of submitting documents and receiving a visa can be divided into several stages:
Collecting documents. At this stage, the applicant collects all the documents, obtains an apostille and any necessary translations. Registration takes place on the visa centre's website, and the Greece tourist visa application form is then completed. A fee must be paid.
Booking a date for submitting documents. In some cases, the applicant may need to either book a suitable date and time for submitting documents via the visa centre's website, or seek the help of agents to secure a slot for them.
Submitting documents. On the appointed day, the applicant arrives at the visa centre with the necessary documents and submits them for review. The biometric data for the Schengen visa will also be taken at this time. Documents may also be submitted by a third party, in which case a power of attorney must be issued.
Waiting for the consulate to reply. Once the documents have been submitted, the visa centre will inform the applicant of the approximate time frame for processing the application, which can be up to 45 days from the date of submission. However, it is usually 14 days. During this time, the consulate may contact the applicant to request additional documents. The status of the application can be monitored via the visa centre's website, using the details provided on the day of submission.
Obtaining a visa. The applicant can choose to collect the documents in person or have them delivered by courier.
In Greece, tourist visas can be issued with either a limited number of entries or as a multiple entry visa.
According to official data for 2023, Greece issues tourist visas mainly within the time frame of actual travel dates with an entry corridor of 6–10 days.
It's important to make sure that you have booked your resort accommodations and tickets in advance to avoid overstaying your visa.
Ekaterina Maslova, Tranio's Greece expert:

"With Tranio's team, the waiting time to apply for a Greece tourist visa is 3–5 days."

Leave a request
Greece tourist visa for a child
In Greece, children can travel with either both of their parents, only one parent or a trusted adult. An extended set of documents is required for minors. In addition to the standard list, you must also provide the following:
Birth certificate if the child does not yet have a passport. An apostilled copy of the birth certificate translated into Greek will be accepted.
Questionnaire. For children under the age of 12, parents must complete the questionnaire.
Copies of passports of accompanying persons.
Consent from both parents (if the child is accompanied by a third party) or consent from the parent who is not travelling. This document must be notarised.
Power of attorney. If the child is accompanied by a third party, a power of attorney must be issued and certified by a notary.
Greece tourist visa cost
The consular fee for obtaining a tourist visa in Greece for adults in 2023 is 80 euros. Children under the age of 12 are exempt from this fee. You may have to pay for the services of your visa centre.
The conditions for obtaining a Schengen tourist visa in Greece in 2023 are significantly more complex than they were before the pandemic. The process takes longer and service fees have been increased several times, but visas are still being issued regularly.
Subscribe not to miss new articles
We will send you a content digest not more than once a week
Subscribe
Top 5 Articles of the Month