Hidden gems: Tranio sales manager explores real estate in Slovenia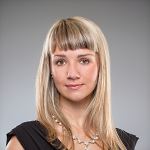 Last summer, Tranio manager Inna Opalyk went to Slovenia on a business trip. In just a few days, she managed to hit all the main resorts, hang out in the capital and check out what we have for sale in our catalogue. Here is what she says about this less-travelled European country.
Portorož — Slovenia's main seaside resort
I started my trip from the beautiful town of Portorož on the Slovene Riviera, where I spent half a day and a night. This part of the coastline is 47 km long, but Portorož is the most popular area. The town is located on the southern half of the Gulf of Trieste, about 120 km from the capital and 10 km from the Croatian border.
Portorož started to get popular towards the end of the 19th century, after it opened its first health resort. Healing salts have been mined here since medieval times and last century, they discovered very unique geothermal springs of a rare composition (sulphur, sodium chloride and sea minerals). Now the local spas use both salts and geothermal waters together with healing muds.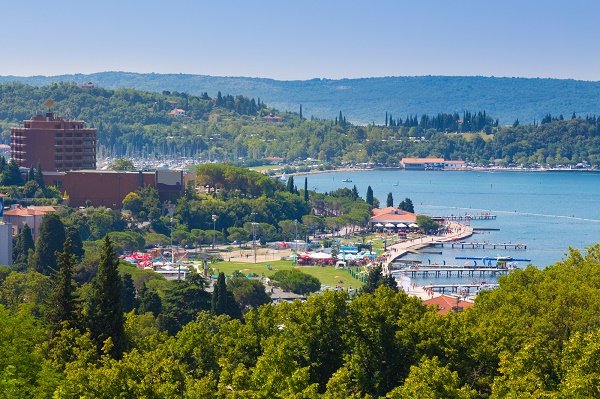 Portorož is a neat little seaside resort with hotels, restaurants, gift shops, a promenade on the first line along a sandy beach. Just south of the town border is the village of Lucija with a marina that can fit 1,000 yachts at a time.
Residential developments start about 500 m from the sea. Even though most of our clients are looking for first line property, there won't find it in Portorož — it's reserved for the hotels.
But on the second line, there are houses, townhouses and villas for sale. The residential apartment buildings are located a few kilometres from the sea, up in the hills. Their appeal depends on the client. For example, Russian and CIS buyers will always choose proximity to the sea rather than panoramic views of it.
Property prices in Portorož are quite high because there is limited space to develop on the coast. Apartment prices start at €400,000, townhouses from €500,000 and villas from €800,000.
Piran — the town without cars
Piran is only a 10-minute drive from the centre of Portorož, and only a 30-minute walk along the coast. In fact, Portorož is actually considered a suburb of the medieval town of Piran. The local architecture was shaped by Venetians who ruled over Piran from the 13th to the 18th century. The town supplied salt for the Venetian Republic in exchange for peace.
The Venetian influence is still noticeable along the coast. The Italian language has an official status here and is used alongside Slovene. There are ferries to Venice that take just four hours. You can also find fishermen selling their catch of the day at the small harbour or try it from one of the local restaurants.

Plenty of tourists visit Piran to explore its narrow streets and enjoy the sea views while sipping coffee. It is easy to walk around the whole town — especially useful since cars are banned in the centre. Drivers must park and pay at one of the designated areas near the entrance.
In terms of property, it is better to rent than to live there. The town is really not ideal for permanent residence because it is so small. Flats are very narrow and have windows looking straight into neighbouring homes. While it's great for a holiday, it's not the best way to live all year.
Izola and Koper: resort meets student port town
I also got the chance to visit the towns of Izola and Koper on the northern shores of Slovenia. 200 years ago, Izola was an island (it actually means island in Italian), but then they connected it to the mainland with a rocky pier. Like Piran, it was part of the Venetian Republic for centuries, therefore there are still many medieval landmarks, architecture and narrow cobbled streets.
Izola is a tourist town, but it is calmer and less crowded than Portorož. Holidays here can be a combination of beach time, festivals and walks around the old town. Izola has a great mixture of buildings where simple tiled roof houses and glorious mansions collide. This part of Slovenia is particularly windy, so it is really popular with people who like sailing and surfing. There is also a big harbour that can moor 700 boats.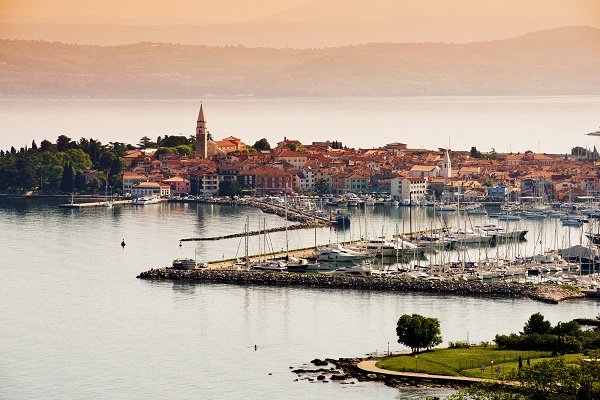 Just 7 km north of Izola is the biggest coastal town in Slovenia — Koper. It has the country's main port for trade and a passenger terminal where Adriatic cruise liners make their stops. It also has transport links to Italy that locals use during the high season. It is easy to get to Trieste in Italy by land from Koper.
Koper is more of a student town than a touristy one because it is home to the most prestigious university in Slovenia — Univerza na Primorskem — with more than 5,000 students. The town is divided into two parts: the old town where the university is located and the new area, which is quite modern. In the old town, beautiful mansions and a cathedral are still intact.
Property in Izola and Koper is cheaper than in Portorož. Contrary to Piran, people buy homes here for personal residence with prices starting from €200,000.
Ljubljana: window to the Alps
When I got to the capital, Ljubljana, the temperature dropped from +25ºC to +12ºC. However, it didn't stop me from taking a walk and enjoying local sights. Ljubljana is the business and tourist centre of Slovenia. Many foreigners live there too. The city is very cosy and you don't feel the typical rush or huge spaces that often come with European capitals.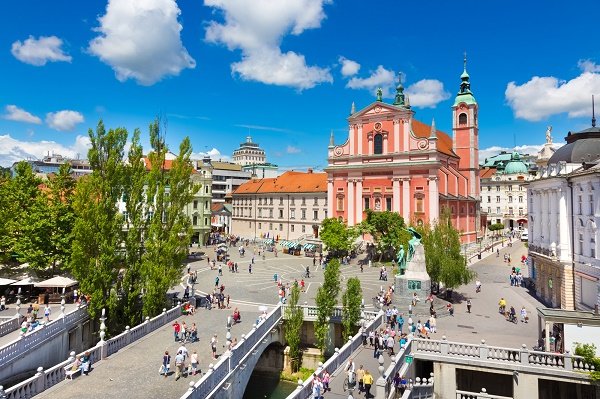 I walked the old town, home to Ljubljanski grad, a medieval castle on the hill. Aside from the museums, beautiful buildings and landmarks, I was most amazed by how clean the streets are in the capital.
I then moved on to the town of Kranj, which is just a 20-minute drive from Ljubljana at the foot of Julian Alps (Julijske Alpe). It is the fourth biggest town in the country even though only 40,000 people live there. Serenity is the word that best describes the place. It has few people or cars. Tourists like to wander around the town visiting local shops and cafes. Kranj has several examples of medieval architecture including the old town hall and the Church of St. Cantianus (Cerkev sv. Kancijana).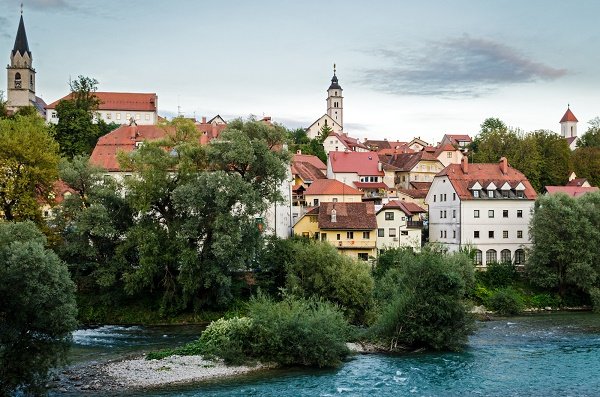 I came to the town to visit the new apartment complexes where there are flats for sale from 48 to 114 sq m, including duplexes with impressive views over the mountains and the river Szava. Prices per square metre in Kranj start from €1,100. A home here would be a treasure for those looking for high-quality property in a pristine and scenic place with great transport links to the capital.
Slovenia is a small country, but there is a lot to see and be surprised with. The positive experience about this country is shaped by safe beaches, where you can leave belongings unattended and eat delicious yet inexpensive meals among other things. I will definitely come back here, but for now I will help Tranio clients to find homes, live and invest in in the best places around Slovenia.
Inna Opalyk, Tranio
Subscribe not to miss new articles
We will send you a content digest not more than once a week
Subscribe
Top 5 Articles of the Month