History for sale: 5 real estate masterpieces on the market in Europe
In Europe, a home doesn't just have to be a house; it can be a UNESCO world heritage site too. The walls of these five properties have witnessed historic political discussions, romantic intrigue and some of the most extravagant social gatherings over the past five hundred years — and now they're on the market. Three spectacular villas in Italy made the list along with a hotel in the Austrian Alps and an apartment in Genoa, both UNESCO world heritage landmarks.
1. House of Noble Families (Genoa — Italy)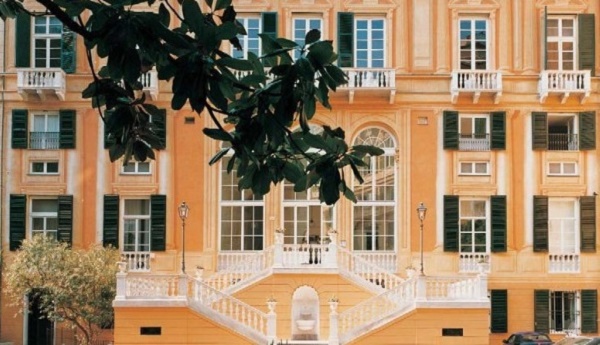 Price: €4,500,000
This 16th century palace made the UNESCO world heritage list in 2006 as one of Genoa's Palazzi dei Rolli (Houses of Noble Families) While the entire Palazzo Clemente Della Rovere is not up for sale, an 850 sq m apartment on its main floor is. And that's not all, it comes with 21 priceless paintings dating back to the 17–18th from the Genoese and Flemish schools of art. A standout among these is a piece by Pompeo Gerolamo Batoni, the greatest European portrait painter of the 17th century. The palace is located in the heart of this historic town near the famous Teatro Carlo Felice opera house and Piazza de Ferrari, just a stone's throw from the waterfront. True to the Italian heart, the flat comes with 100 sq m terrace, perfect for entertaining, and six parking spaces — just in case.
2. Hilltop Castle & Estate (Umbria — Italy)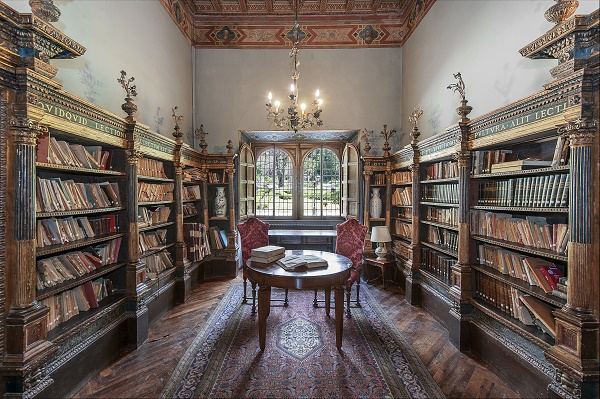 Price: €35,000,000
This 14th century estate has history written all over it. Located on a hilltop only a few kilometres away from Perugia, it has its own park, swimming pool, forest and farmland with olives groves. The 9,884-acre estate has 10,500 sq m of living space spread over a stunning castle and a large villa as well as a separate house for staff. It even has a traditional sala dei duelli (room of duels), not too mention stunningly complex ceiling features and plenty of antique four-poster beds. Built in traditional sandstone, the castle dates back to 1380 and features 11 bedrooms with en suite bathrooms, a rooftop terrace, a library and not one, but four reception halls. It hasn't made the UNESCO heritage list quite yet, but it's definitely the perfect setting for an Umberto Ecco novel.
3. Belle Epoque Hotel (Salzburg — Austria)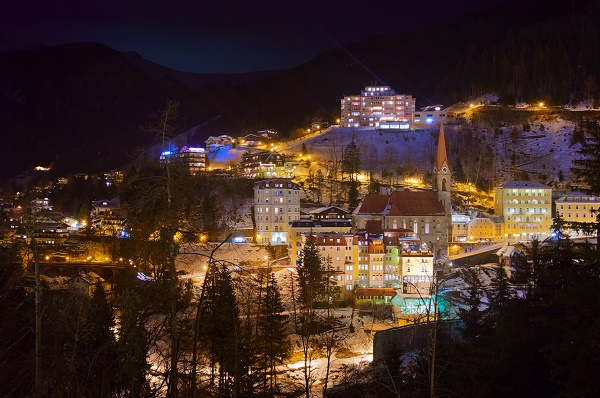 Price: € 3,800,000
Austria may not the first place that comes to mind in terms of historic opulence, but that was before discovering the Alpine town of Bad Gastein. This ski resort is actually home to some stunning examples of "Belle Epoque" architecture, like this 68-room UNESCO-ranked hotel. The broad style, which originates in Paris, is known for its lavish decoration and historical influences, giving birth to monuments like the Eiffel Tower, Trocadéro palace and the Sacré-Coeur Basilica. The hotel itself is a hybrid of urban and palatial architectural styles, its southern facades earning the coveted UNESCO title. Sadly, the rooms are still victims of their wallpaper (it was last renovated in 1979) but on the plus side, it comes with fabulous marble staircases, two saunas and four massage rooms, perfect for relaxing after a hard day on the slopes.
4. Villa Philipson (Tuscany — Italy)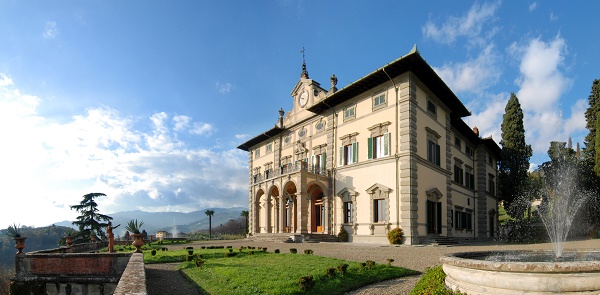 Price: €35,000,000
Just a short drive from Florence brings you to this beautiful 19th century estate in Pistoia, Tuscany. The house was designed with the help of famous Italian artist decorators Peter Baldoncoli, Francesco Morini, Mariano Coppedè and Giuseppe Michelucci. The Tuscan renaissance villa comes with 4,500 sq m of property, 52.5 hectares of vineyards, olive groves and forests as well as a park, an Italian-style garden, pool, tennis court, stables and greenhouse. The sumptuous design of the building is both inside and out, from magnificent sculptures in the gardens to its hardwood interiors and antique chandeliers.
5. Villa of Delights (Lombardy — Italy)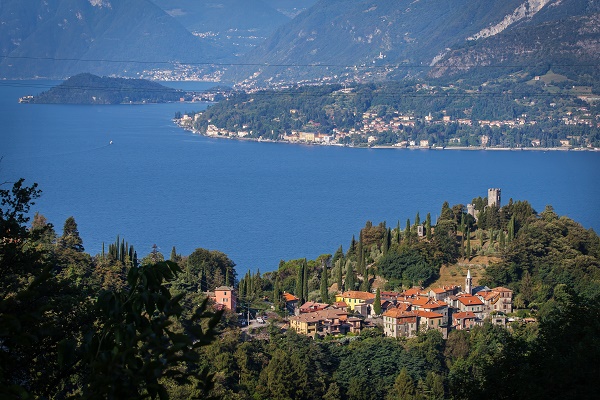 Price upon request
The Villa Castelbarko is one of the most exclusive properties along the Adda River and Naviglio canal in Lombardy. It is a crossover between the past and present with baroque-style architecture from the 18th century. In fact, a map made in 1721 of the Vaprio territory by surveyor Gio Batta Molfi proves the existence of the estate, which was once a monastery, built in 1100 AD. The luxurious design and magnificent grounds earned it the name of "Villa of Delights" by its original owner, Count Giuseppe Simonetta. It comes complete with underground galeries, ancient artefacts, a museum, theatre and 30,000 sq m of gardens. Nowadays, it is an elite hotel that hosts weddings, exhibitions, fairs, and fashion events.
Bashitha Kariyawasam — Tranio.com
Subscribe not to miss new articles
We will send you a content digest not more than once a week
Subscribe
Done!