How the pandemic has affected the Greek real estate market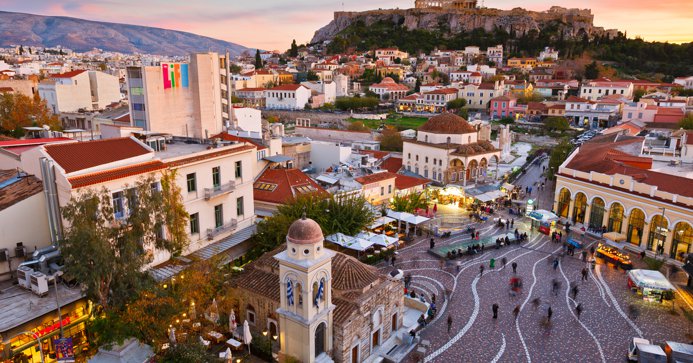 Although the pandemic has curtailed real estate transactions in Greece, buyer interest in the country has not diminished. Some investors are doing deals remotely, but most are waiting for the opening of international borders and the resumption of active mortgage lending, which has been suspended since the start of the lockdown. 
The return of bank lending, the recovery of tourist flow and the financial support to the Greek economy from the EU will lead to an increase in property prices in Greece in the future. In this article, we will explain in more detail why investors are looking forward to the lifting of the quarantine restrictions and how the pandemic has affected the Greek real estate market.
The pandemic has put the brakes on skyrocketing property prices
We have already written about the rapid price increase in Greece, which started at the end of 2017. From 2017 to 2020, prices rose by 25% on average. Contrary to pessimistic predictions, since March 2020, prices in Athens have risen another 3–5% during the quarantine period. 
Coronavirus pandemic, border closures and lack of tourists have slowed down the price growth and now there is still time to buy property relatively cheaply. That said, our observations show that the Greek real estate market is still booming and prices continue to rise with the opening of borders. 
Significant pent-up demand has developed during the quarantine period
Although you can buy property in Greece remotely without having to travel to the country and without opening a bank account, as many foreign buyers do, there has been a large pent-up demand, both domestic and among foreign investors, during the pandemic in the real estate market. Even though prices have risen, Greece remains one of the few EU countries with affordable property prices.
Mortgage reinstatement will boost property prices in Greece
Mortgages in Greece were frozen in 2008 and only restarted in 2019. With the onset of the pandemic, banks have significantly reduced the pace of mortgage lending, but we expect that with the end of the lockdown, mortgage loans will return to pre-crisis levels, leading to higher prices. 
Moreover, banks are discussing lowering the minimum down payment, which is now 20%, which could increase demand among locals. In a 2–3 years timeframe, we predict that prices in Greece will rise by 25% of current levels after tourist flow has been restored.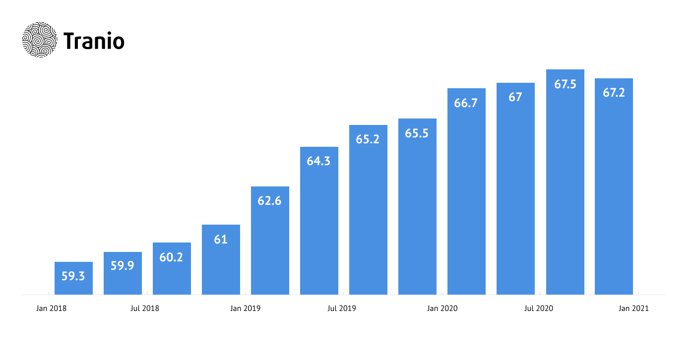 Tax cuts create a comfortable environment for investors
In 2021, Greece reduced corporate income tax by 2% to 22%. In total, the tax has been reduced by 7% since 2018. Also in 2020–2022, investors will not pay VAT on the purchase of new buildings under certain conditions. Until 2022, capital gains tax (e.g. after the sale of a property) and the solidarity contribution, payable by individuals with income tax on incomes above €12,000, are abolished, although only in certain cases.
Greece has also introduced new tax residency conditions. For example, it is now possible to pay a fixed income tax of €100,000, regardless of the amount of income earned abroad. Moreover, a flat tax rate of 7% has been introduced on income for foreign pensioners who have transferred their tax residency to Greece (unless otherwise specified in the DTA). The new tax residency programmes also include an income tax exemption and a 50% special contribution for professionals who have transferred their tax residency to Greece.
The country's economy is poised for a speedy recovery
Greece is expected to recover quickly from the pandemic. The latest EU report predicts that Greek GDP will grow by 4.3% in 2021 and by 6% in 2022. The economic recovery will be primarily supported by a resumption of retail trade and merchandise exports. The opening of borders, vaccination of the population and the gradual return of tourists will lead to a U-shaped recovery.
The EU has allocated €32 billion to Greece for economic development
In 2020, a European Union summit decided that it would allocate €32 billion to Greece for economic development and infrastructure projects. This will lead to an increase in jobs and income for the local population. Greek Prime Minister Kyriakos Mitsotakis also said that on top of this Greece will receive about €40 billion from the EU budget. According to him, this is the first time Greece has had access to such ambitious financial instruments.
Greece offers one of the most lucrative residence permit programmes for investment
In the first half of 2021, Greece issued 117 residence permits for investments in real estate, and more than 26,000 foreigners have been granted residence permits since the programme's inception. Greece offers some of the most favourable conditions for obtaining residency: a Greek Golden Visa may be obtained for the purchase of a property worth 250 thousand euros or more, and this can be several properties whose total value equals or exceeds the minimum investment threshold. 
This programme became even more popular during the pandemic as it allowed participants to buy property remotely and the residency itself allows them to cross borders when they are closed to tourists.
New construction sites attract foreign investment
At the end of 2019, the veto on new construction in Greece was lifted. This has sparked the interest of local and foreign developers. The most striking example is the Ellinikon project on the territory of the former airport of the same name, the plans for which were conceived long ago, but the construction of a large complex with shopping and entertainment centres, hotels, beaches and residential districts began only in 2020. The project has attracted investors from The United Arab Emirates and other countries. Ellinikon is expected to create 7,000 jobs and increase inbound flight arrivals by 10%.
In addition, in 2020, major US company Hines purchased a group of hotels in Crete and a 71,000 sq m land near Athens, where 250–350 houses and flats are to be built. The company plans to complete a five-star hotel in Athens by the end of 2021.
Also in 2017, German company Fraport, together with Greece's Copelouzos Group, took over 14 airports in Greece for 40 years under a €1.2 billion concession agreement. By 2021, the company had invested €440 million in the modernisation and development of the airports and intends to support the further development of the Greek tourism industry.
These reasons lead us to believe that Greece will not only survive another crisis but will also allow those investing in it now to make money.
Subscribe not to miss new articles
We will send you a content digest not more than once a week
Subscribe
Done!
Top 5 Articles of the Month