EU Blue Card in Germany: how to get in 2023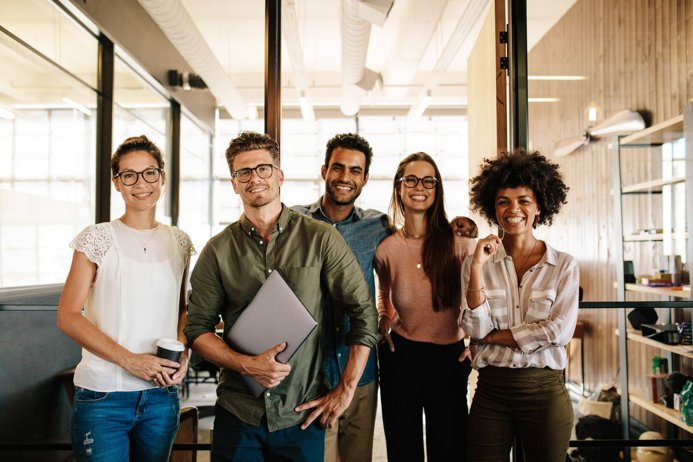 The EU Blue Card is a special type of temporary residence permit in the countries of the European Union that provides the right to work in the EU to foreign highly-qualified professionals. Non-EU and Schengen area citizens may apply for a Blue Card.
A Blue Card for Germany is often obtained by IT professionals, engineers, doctors, bank employees, financial analysts, lawyers, sales managers, academics, and scientists.
Requirements to obtain a Blue Card
To qualify for the Blue Card, an applicant must:
Complete higher education at a university in Germany or another university whose degree is recognised in Germany;
Have 5+ years of professional experience;
Find a vacant position in Germany that matches your qualification;
Have an employment contract or a binding job offer from a German employer for a validity term of at least one year.
Have an annual gross salary that exceeds the national average by 1.5 times, that is at least €56,400 a year or €4,700 a month. The salary minimum threshold is reduced for the in-demand occupational fields of mathematics, computer science, natural sciences, engineering and medicine, amounting to €43,992 a year or €3,666 a month (for 2021).
An applicant for an EU Blue Card must have their education and qualification recognised in Germany. You can check whether or not your foreign degree is recognised in Germany in the database ANABIN. Read how to have your professional qualification recognised in Germany on the official platform dedicated to qualification recognition available in German and ten other languages.
Advantages of the EU Blue Card for Germany
A foreigner obtains a residence permit for Germany for a validity period of the employment agreement and is granted additional three months to look for another job.
Spouses and underage children of Blue Card holders are also granted residence permits with the right to work in Germany, and they are not required to prove their German language proficiency.
A foreigner and family may travel without a visa to other EU countries.
A Blue Card holder has the right to stay continuously outside of the EU for twelve months, whereas a residence permit holder may not be absent for more than 183 consecutive days to remain eligible for the residence permit held.
A Blue Card allows working in any EU country after 18 months of work in the first country.
Blue Card holders can file an early permanent residence application after 21 months of permanent stay in Germany if they have a B1 level of German and after 33 months if their German is at the A1 level.
Ways to obtain Blue Card
To obtain a Blue Card in the home country, a foreigner should:
Make an application for this work permit if there is a visa regime between their home country and Germany. A foreigner must obtain a work visa before entering Germany.
Register address in Germany. After coming to Germany, a foreigner has two weeks to register the address with the nearest registration authority.
File documents for a Blue Card to the immigration service.
Obtaining a Blue Card in Germany
A foreigner that has been in Germany on a long-term visa may apply for a Blue Card to the Federal Foreigners Office or its regional division. There is a set of documents that must be submitted together with an application to obtain a Blue Card. The Blue Card is issued within two to four weeks.
The official website of the German Federal Government contains plenty of information useful for the future immigrant to Germany and is available in several languages. You might find a lot of useful information here:
See current job openings;
Understand what professionals are in demand in Germany;
Take tests and assess your chances to immigrate to Germany;
Get immigration advice through the hotline in English or German.
List of documents to apply for Blue Card
Completed Blue Card application form;
A foreign passport and copies of the pages containing personal data;
A home country national passport and copies of all the pages containing personal data and other records made;
Three 45х35 mm photographs;
An application for a national visa (in German);
Medical insurance;
Proof of foreigner's legitimate stay in Germany (for example, a work visa);
An employment agreement or a job offer for Germany specifying the nature of occupation, salary, work address, and contact person details in Germany;
A Statement of Employment Relations filled out by the prospective employer;
A degree document proving completed higher education with a supplement showing the completed degree courses;
A professional work permit (if applicable);
Curriculum vitae in German written as a chronological timeline chart without any time periods missing. It should contain the applicant's address and contact details.
All the documents must be submitted in the original with two copies and translated into the German language. Translations made outside of Germany must be notarised. If translations are made by a certified translator in Germany, they do not need to be notarised. The home country national passport, foreign passport, and medical insurance do not need to be translated. The original marriage documents issued by a marriage registration authority or a court in the home country must be apostilled.
An applicant may also submit ancillary documents supporting the application, such as certificates from the employer and recommendation letters. Find the embassy of your country on the official website of the Federal Foreign Office of Germany and read the current requirements for the documents to be submitted alongside an application for a Blue Card.
Reasons for refusal of Blue Card
Submitting an incomplete set of documents;
Specifying inaccurate or false information in the documents submitted;
Being proposed insufficient prospective salary;
Showing completed education or qualification that are inconsistent with the prospective job;
Failing to have the completed degree or qualification recognised in Germany.
Blue Card cost and the validity period
The Blue Card is issued for the validity term of the employment agreement plus additional three months. The maximum validity period of a Blue Card is four years. The Blue Card may be extended if the underlying employment agreement is extended too.
The cost of obtaining a Blue Card is €75.
Subscribe not to miss new articles
We will send you a content digest not more than once a week
Subscribe
Top 5 Articles of the Month