Overseas buyer profile: meet the top 3 nations that love Italy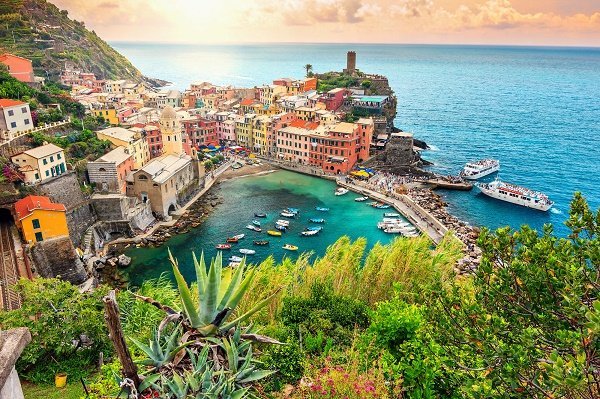 Many people all over the world have enjoyed the beauty of Italy's weather, architecture and scenery. The charms of this stunning land range from breathtaking Alps to mesmerizing beaches, ancient buildings and major cities just a stone's throw away from the smallest, most secret villages.
Delicious cuisine, rich history and cultural depth are some of the main reasons why Italy has caught the eye of many property buyers. Whether they buy for business, retirement, leisure or linguistic purposes, the country has prospered from its ideal location and captivating lifestyle, as well as affordable house prices, especially compared to before the crisis.
And international home hunters know it very well. But who are the most interested in grabbing a slice of la dolce vita?
British and American house hunters on top
The Brits represent 15.64% of people searching for Italian property on Gate-Away.com, followed by Americans (14.20%) according to a recent report by this online real estate portal. The company's experts surmise that UK buyers may be heading abroad, disillusioned by rising house prices at home. Britons are the most enamoured with the peninsula and have been flocking to Italy to purchase property at outstanding value.
Where – Both groups are mainly buying houses in the Tuscany region, which is famous for its Renaissance architecture and art. Furthermore, it boasts luscious landscapes, glorious beaches and breathtaking mountain views, making it an ideal choice for property investors.
After Tuscany, the most popular places for the British are Puglia and Abruzzo, which were virtually unknown a few years ago. Now they are two of the most sought-after destinations thanks to excellent house prices and pristine scenery that has kept its "wild" side.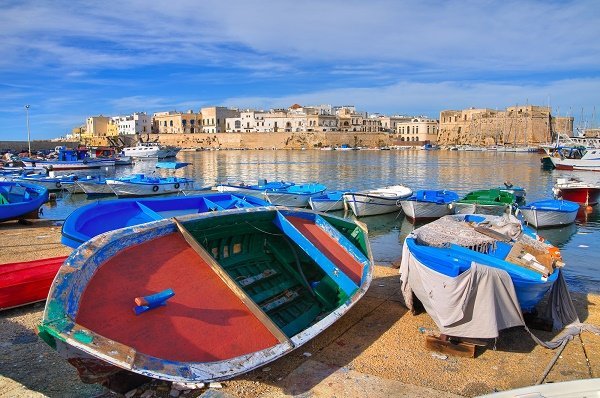 Puglia, on the Mediterranean coastline, is dotted with traditional whitewash facades and baroque architecture separated by rich farmland. It is particularly renowned for its earthy cuisine, crystal clear waters and unique trulli and masserie dwellings. Sitting east of Rome, Abruzzo enjoys fantastic views of quaint villages nestled between mountains on untamed terrain, but not too far from the Adriatic Sea. It is the ideal destination for people looking to enjoy the "greenest region in Italy".
Americans buyers, on the other hand, prefer Umbria after Tuscany. This unique destination will transport you back in time to a simpler era of rolling hills and authentic Italian architecture. The third most popular region to buy in is Liguria, a coastal town on the Mediterranean where colourful boats are docked and beautiful, lighthouses are stacked on the cliffs.
Most popular property types
Average British budget: €300,000
Average US budget: €340,000
Detached houses
Two-bedrooms at least
Preferably low maintenance
Property for renovation desirable
Quiet and secluded locations
Money and time to spend on renovating to luxury status
Brits prefer large outdoor areas and gardens (57.64% of interested buyers).
Germans investors in Italy
In 2015, Germans were the third most interested in Italian property (9.61%), beating France that held third place in 2013 and 2014.
Where – Germans are most interested in owning a dwelling close to the coast. This is demonstrated by their first choice, Liguria, which is a unique "garden" overlooking the sea. It also has mountains that are just a few kilometres away from the beach. Sardinia came in second position with its fabulous coastlines and azure waters. Tuscany, where they join Britain and the Americans, was their third favourite destination. Germans are more likely to buy an expensive property: the average budget is about €398,000.
Italy offers property buyers lower prices and better value homes than most countries, not to mention a wide variety of picturesque scenery. The power of attraction held by this beautiful land lies in the country's ability to meet many different lifestyle needs and expectations, be it in secluded villages or elite cities.
Article by Gate-Away.com – The Italian Property Portal
Subscribe not to miss new articles
We will send you a content digest not more than once a week
Subscribe
Done!