PropTech - a digital revolution of the property industry
Rapidly developing digital technologies continue to penetrate all spheres of our lives, and without fail, they have not bypassed the real estate market, with the term PropTech now becoming a new buzzword.
PropTech (or Property Technologies) is a multifaceted phenomenon. It combines all modern innovative technologies and applied solutions in the field of real estate creation and its management (real estate transactions, investment analysis, construction and design, development, maintenance, etc.).
PropTech startups usually develop in two main areas: they offer tools that can help real estate professionals improve their services and in so, increase productivity, or they are trying to discover ways to replace people altogether. So, what does PropTech imply and what effect can it have on one of the most seemingly stable markets?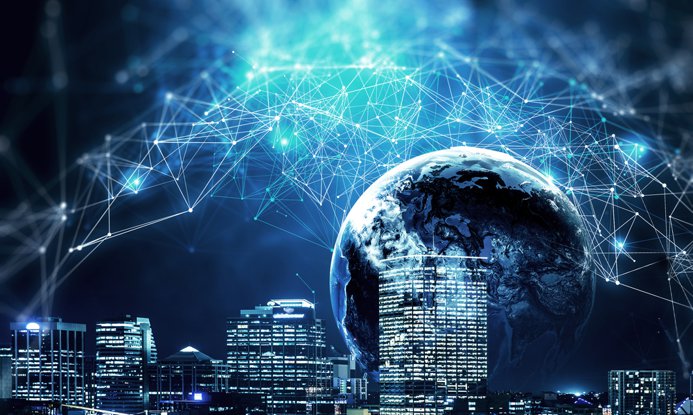 How is the property market greeting PropTech?
Let us take a look at the numbers to begin with. A KPMG survey conducted in the summer of 2018 among the leading real estate market participants has revealed the following: 97% of respondents believe that digital and technological innovations will have an influence on their business regardless, while 60% are convinced that it will have a profound impact. 78% of respondents have also noted that such an influence has already increased during the past 12 months.
Most participants of the survey (73%) think of PropTech in a positive light, considering this trend to bring a new opportunity for the development of their business. However, 25% see it as a threat. Recognising the inevitability of innovation and their overall positive direction, 56% of respondents admit that they cannot yet say that their companies have reached "digital maturity". Only 7% of respondents are convinced that they are at the forefront in this area.
Around 30% of survey participants indicated to be already investing or planning to invest into PropTech startups, while 66% revealed that so far, they neither have a clear idea about the future prospects of the technology nor do they possess corresponding strategies.
It is interesting to see how in just a span of one year the views of survey participants have changed in relation to which exact areas of PropTech will have an effect on their business and on the property market in general. So, the majority of KPMG 2017 survey participants (53%) suggested that in the next three years, their companies are likely to take advantage of PropTech innovations in the field of "big data" (structured and unstructured data, differing in outstanding volumes and diversity, processed by certain software tools) and analytics.
Speaking of which PropTech trends will have the greatest impact on the real estate market as a whole in the next five years, 44% of respondents identified big data, 16% also noted the possibilities of the IoT (Internet of Things - a single Internet network, capable of collecting data and sharing it. Such objects may include household appliances, cars, etc.), and 15% - spoke of the developments in AI (artificial intelligence).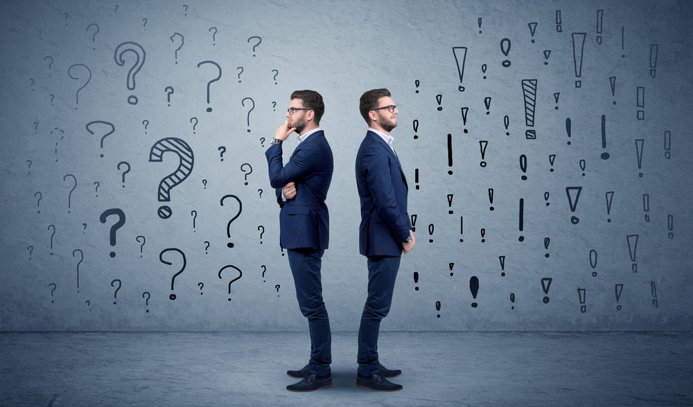 The 2018 survey showed that in a short-term perspective, respondents expect the real estate market to make use of automation as a whole and see that happening to their own firms (30% and 31%, respectively). In the second place, (with 27% in both cases) was big data. Third place was shared between AI and IoT. In the long-run, the greatest impact is expected to come about from AI technologies (32 and 28%).
It should be noted that real estate market players do not yet regard innovations such as blockchain, autonomous vehicles (including drones or self-driving machines), 3D printing technology, virtual or augmented reality, 5G to have substantial potential.
Are the investors ready to support PropTech?
Statistics show that 2017 was a turning point for solving the issues related to investments in PropTech projects. Starting from 2016, start-ups in this area began to receive tangible support from venture capital funds. For example, in the US alone, the volume of relevant investments has risen from $44.7M in 2012 to $6.5B in 2017.
Market research conducted by RE:Tech showed that in 2017, fund management firms have invested about $12.6B into PropTech, conducting 347 transactions. The global investment level in the sector has thus increased by 92%, and this trend is set to continue in 2018.
Thanks to the innovative technologies, new opportunities that have opened up before the real estate market were also recognised by the large scale investors: SoftBank has repeatedly invested in PropTech; Amazon has invested in Plant PreFab, a company behind prefabricated homes; Sequoia Capital provided backing to Airbnb and WeWork's.
Experts note that firms already established on the real estate market that make use of the technologies are of a particular interest to the investors rather than the tech companies that are ready to offer new solutions and products in the area.
What changes can new technologies bring about?
Despite the fact that the real estate market is traditionally rather conservative, many experts come to the same conclusion: due to the growing demand for innovation, it will inevitably change beyond recognition in the coming years. Many projects are aimed at helping buyers find their dream home without having to involve intermediaries and instead just organise a fruitful meeting between the landlord and a tenant.
As revealed in a survey conducted by HSBC analysts, 37% of real estate buyers felt uncomfortable (under stress) during the period of forced communication when many parties involved in a single transaction (real estate agents, lawyers, salespeople, etc.). 29% of respondents considered the negotiations over the price - too exhausting, 28% mentioned the resolution of taxation issues, and 24% spoke of the drawing up of the necessary legal documentation.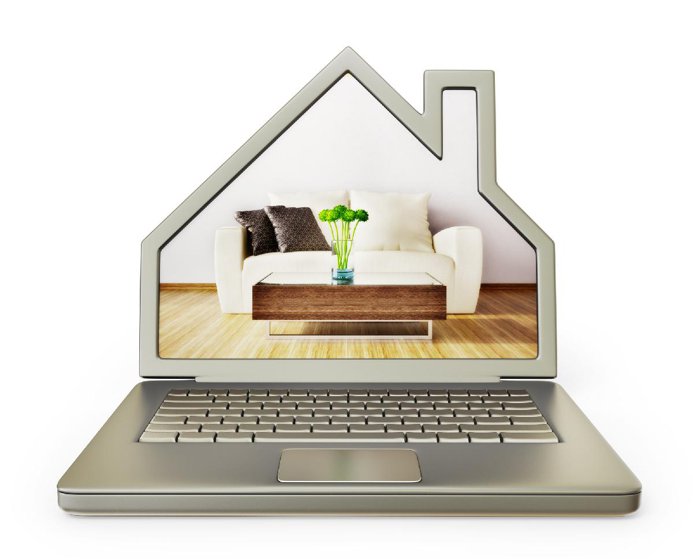 Modern-day technologies and online platforms will provide users with an opportunity to conclude deals by themselves, thus, the process of acquiring and selling of real estate will be greatly simplified. Today, among the most famous PropTech startups that have taken on the functions of real estate brokers, American Redfin, Zillow, OpenDoor, and Trulia can be singled out. In the UK, Tepilo service is gaining popularity, Homelink in China. Companies use big data analysis, which allows them to form proposals that match the requests of their clientele. The development of such projects will affect the work of real estate agents, who are likely to obtain new functions and become consultants and/or providers of technological platforms.
According to the research by HSBC, most consumers are not yet ready to trust chatbots or robotised consultants when it comes to dealing with the mortgages (only 11% of respondents are willing). Experts believe that this, in turn, leaves room for technological solutions that would facilitate consultations through the use of online chat rooms or video calls. However, the quality of the service provided by chatbots is rapidly increasing, and their flaws are becoming less apparent and crucial.
Through using the data analytics and artificial intelligence, property owners will be able to get comprehensive information about existing demand for certain objects, as well as the forecasts and recommendations. This is exactly what the Skyline AI startup is doing, by offering investment advisory services. The program independently determines the most profitable assets for investments, tells the client when it is the most suitable time to conduct a renovation or increase the rent.
The development of VR (virtual reality) technology, through which a preliminary inspection of real estate assets can be carried out remotely, will also seriously affect the processes of acquiring real estate, especially when it comes to overseas properties. VR also makes it possible to thoroughly examine the planning and design of premises before the repair or building work is undertaken and if necessary, make adjustments.
The use of VR technology would make virtual tours of buildings a possibility, where the properties can be reviewed both in a traditional 2D format, through a computer screen, or the VR glasses in 3D mode. In addition, a client is usually provided with detailed panoramic photos and the ability to monitor the process (including construction) in real time via webcams with a 360° view. One of the most recognised leaders in the field of VR is the firm called EyeSpy360 (UK) and Matterport (US).
In a survey conducted by the online broker Redfin (US) in 2017, 33% of respondents said they made a decision to buy a house without actually visiting the facility, taking advantage of the opportunities provided by digital technology. In comparison, in 2016, only 19% of respondents acted in this way.
The influence of PropTech is not just limited to interfering in sales and rental processes. Modern technology allows to automate real estate management. Such programs, for example, help to track the terms of the lease agreements, manage bills, keep track of the property, pay taxes, place objects up for rent on the advertisement websites, and in the meanwhile, monitor the flow of income and expenses. Today, the field of property management is being conquered by SMS Assist.
PropTech services offering solutions based on IoT and AI help to minimise costs associated with servicing of the real estate - as they help control energy consumption, detect faults in time and reveal equipment defects, etc. For example, an Enertiv startup from New York promises its customers saving of up to 5% in operating costs due to solutions based on machine learning, big data and IoT. The company will install various sensors that would constantly transmit information about the condition of the property. The system can reveal and keep track of all the malfunction, or detect equipment that is on the verge of failure and issue a report instantly. In addition, the system can allow landlords to record the occupancy of objects in real time.
Many PropTech companies operate by combining several technological solutions. For example, Opendoor acquires real estate through the Internet, directly from homeowners, at a price set by an algorithm based on big data. Having renovated the premises, they bring it back onto the market. Using big data, the  IoT, digitalisation, the company simplifies the buying process greatly. Electronic locks allow property viewings to be conducted at any time convenient for the buyer, without a need to schedule an appointment with the agent. The lock code is provided through a specified application.
The impact of PropTech on the real estate market will inevitably grow under the influence of the rise in demand for innovation. Buying a residential or commercial property anywhere in the world will be as easy as buying securities, meanwhile virtual assistant will manage the facility. The long-term success of traditional market players will soon depend on how quickly they can adapt to the changes that are taking place in the industry.
Subscribe not to miss new articles
We will send you a content digest not more than once a week
Subscribe
Done!