Berlin real estate prices, trends and prospects of market
Berlin's property market is one of the most dynamic in the world. The German capital´s population is growing by about 40,000 annually, with the increase largely from young professionals who move there to seek employment. In 2016, Berlin's GDP grew by 4.6%, exceeding the national average by 1.3 percentage points.
Economic growth and a rising population in the city are fuelling property demand and pushing up prices.
Between 2011 and 2016, the average residential property prices in Berlin more than doubled to €4,136/m².
The average residential property rental rate grew by 70% over the same period to reach €11.24/m² per month.
Berlin comprises 12 boroughs, made up of 96 localities.
Borough
Locality
Apartment purchase
price, €/m²
Apartment rental rate,
€/m²
Lichtenberg
Lichtenberg
4,015
10.29
Marzahn-
Hellersdorf
Marzahn
3,316
8.01
Mitte
Mitte
6,757
15.75
Neukölln
Neukölln
3,558
11.25
Pankow
Prenzlauer Berg
5,006
13.13
Pankow
4,146
10.39
Reinickendorf
Tegel
3,344
10.33
Treptow-
Köpenick
Köpenick
3,845
8.92
Tempelhof–
Schöneberg
Tempelhof
3,990
10.22
Schöneberg
4,795
12.11
Friedrichshain-
Kreuzberg
Friedrichshain
4,215
13.86
Kreuzberg
4,418
12.59
Charlottenburg-
Wilmersdorf
Charlottenburg
4,474
12.71
Wilmersdorf
5,207
12.41
Grunewald
6,033
13.90
Spandau
Spandau
2,744
8.60
Steglitz-
Zehlendorf
Dahlem
4,565
12.65
Zehlendorf
5,188
10.56
Steglitz
3,596
10.68
Source: Wohnungboerse.net
Lichtenberg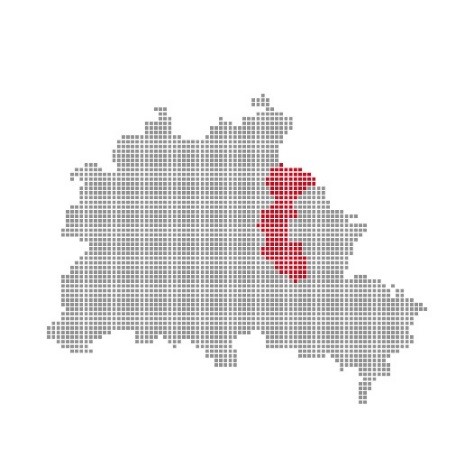 Lichtenberg is also known as Little Berlin. it is one of the city's fastest-growing districts. According to analysts, from 2015 to 2030, its population will grow by almost 10%, compared to 7.5% across Berlin. Property prices grew by 40% between 2007 and 2016. Today, the average price per square metre in Lichtenberg is €4,015, while the rental rate is €10.29/m².
Lichtenberg ranks first in Berlin in terms of residential property under construction. Over 8,000 new-build apartments, or 2,920 apartments per 100,000 residents, will be commissioned there in the near future, compared to the city average of 890 apartments.
Marzahn-Hellersdorf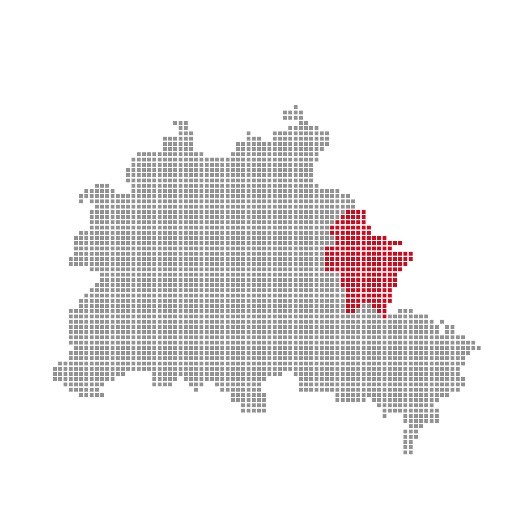 Marzahn-Hellersdorf is known as the most Russian-speaking borough of Berlin. There are a lot of standard modular prefabricated houses constructed as early as in the second half of the 20th century in this borough. Authorities began renovating and overhauling these properties in the 1990s.
Marzahn is the cheapest locality to rent property in Berlin. Rental rates for apartments average €8.01/m². Property prices, at €3,316/m², is also one of the lowest in the city.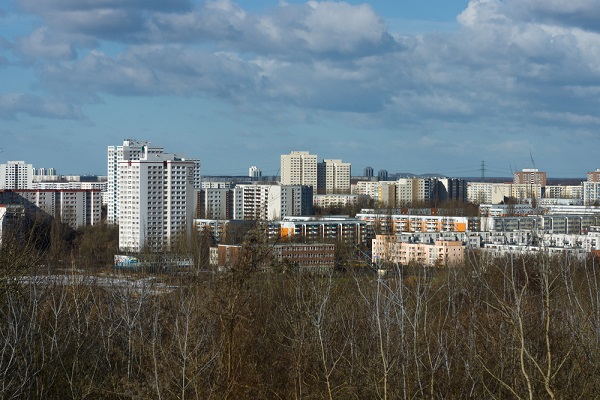 Today, about 2,000 apartments are planned to be constructed in Marzahn-Hellersdorf. Berlin Hyp analysts are positive about the borough's prospects. In 2016 alone, local rental rates grew by 10.6%.
Mitte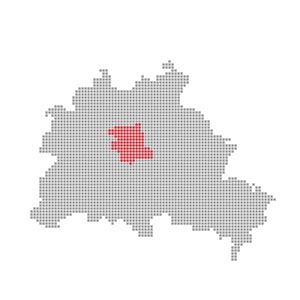 Located in the city centre, Mitte is Berlin's most expensive borough. Apartments cost an average of €6,757/m², while the rental rates run at €15.75/m².
Mitte is home to the Bundestag, Bundesrat, foreign embassies and the headquarters of international and German companies. It is the cultural and commercial heart of the capital, with the tourist localities of Alexanderplatz, Potsdamer Platz and the Hackesche Höfe located there. The shopping street Friedrichstraße runs through the centre of Berlin, connecting the boroughs of Mitte and Friedrichshain-Kreuzberg.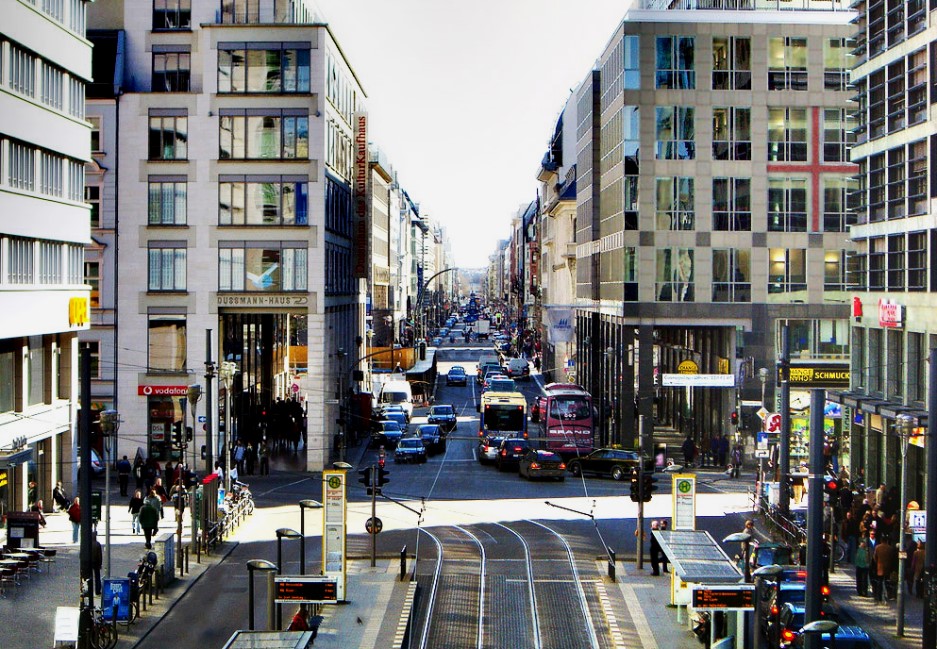 According to Berlin Hyp, 44 construction projects, including almost 6,700 new-build apartments with prices ranging from €3,300/m² to €15,000/m², are now being carried out in Mitte.
Neukölln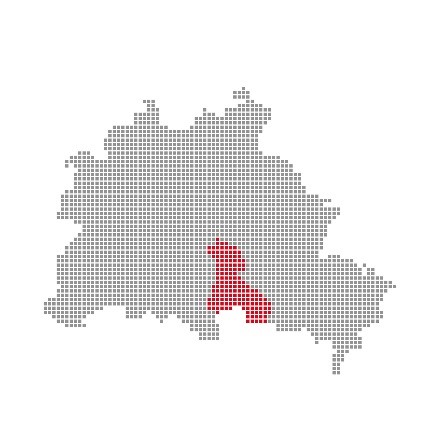 Neukölln is traditionally considered a working-class, and over a quarter of the local population comprises immigrants. The average property price is €3,558/m², which is slightly lower there than most other Berlin boroughs, while the rental rate runs at €11.25/m².
The local property market is developing actively. The borough has been vigorously built up, which is why there are only seven construction projects happening there now. Rental rates outpaced all the city's other boroughs in 2016, increasing by 17.1%. Neukölln, like Lichtenberg and Friedrichshain-Kreuzberg, is especially popular among the capital´s young inhabitants.
Pankow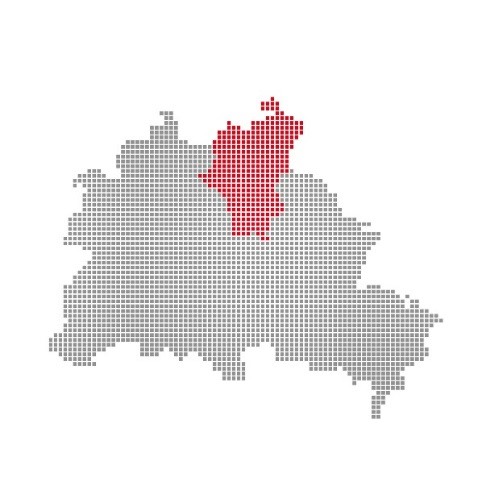 With almost 400,000 inhabitants, Pankow is the most populated borough of Berlin. Real estate prices vary greatly within its borders: prices per square metre are significantly higher in the localities closer to the city centre. In Prenzlauer Berg, the closest locality to the centre, property costs €5,006/m² on average, while farther out in Pankow, it falls to €4,146/m². There is a similar difference between the rental rates: €13.13/m² and €10.39/m² respectively.
Prenzlauer Berg was considered the most dynamically growing locality a few years ago, but according to Berlin Hyp, the pace of real estate development declined in 2016. Most buildings in this locality were constructed before the middle of the 20th century and about 300 of them are considered cultural sites. This has partly contributed to Prenzlauer Berg's reputation as the home of the city's bohemian culture.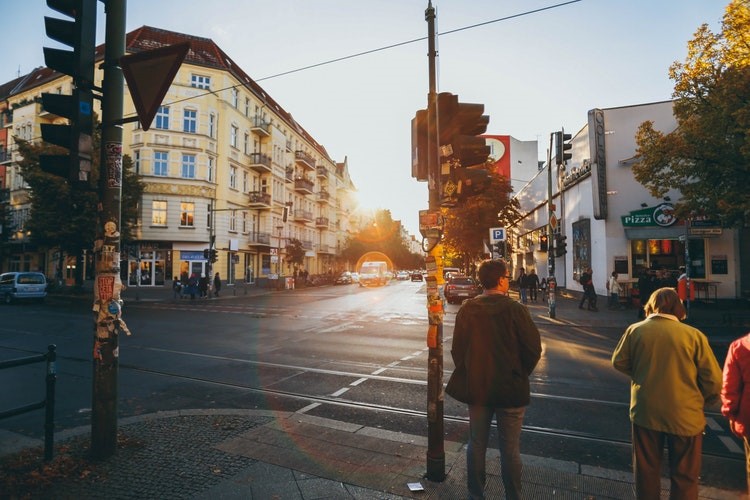 The Pankow borough has enormous potential thanks to the abundance of vacant space there. According to Berlin Hyp, 28 relatively small-scale construction projects are being realised there now, which will bring 1,789 new-build apartments to the market.
Reinickendorf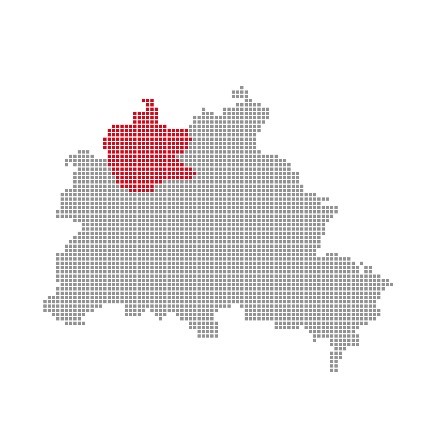 The Reinickendorf borough lies on Berlin's outskirts. Property prices and rental rates there are lower there than most other boroughs, growing as they draw closer to the city centre. The average price per square metre is €3,344, while rentals average €10.33/m².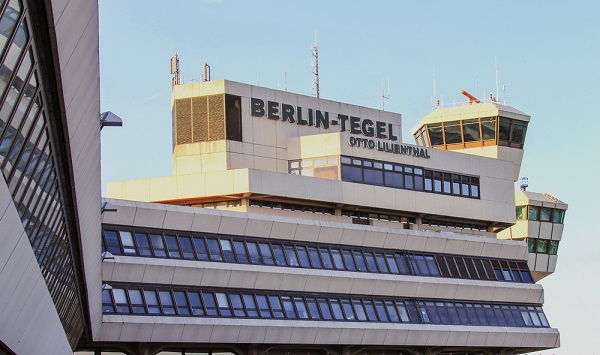 Only five construction projects are currently planned for Reinickendorf. Many developers feel this area lacks buildable land. However, analysts are positive about the borough's prospects after the closure of Berlin Tegel Airport, which will free up land for residential property construction. In 2016, apartment prices in Reinickendorf grew by almost 29%, outpacing other city boroughs.
Treptow-Köpenick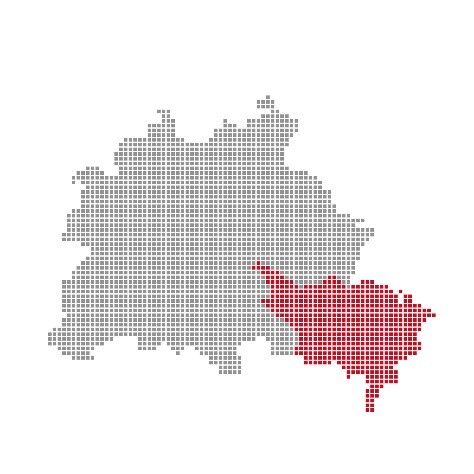 The peripheral borough of Treptow-Köpenick has the lowest population density in Berlin. Prices there decline as the distance from the centre grows. Rentals in Treptow, the closest locality to the centre, average €11.34/m², while farther east in Köpenick, they go for as little as €8.92/m².
One of the main benefits of living in this borough is its abundance of parks and lakes. Köpenick is good for surfing or diving, while Treptow has a huge park stretching alongside the Spree River.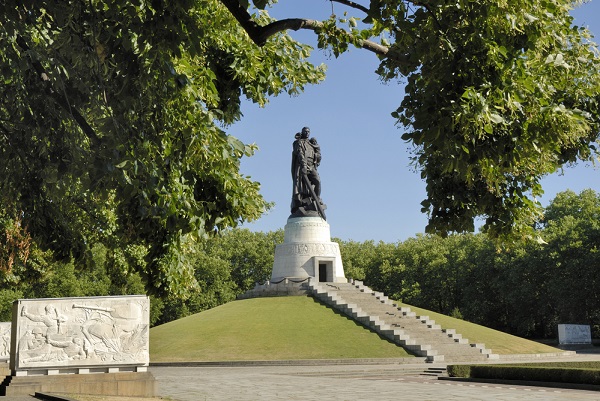 Among Berlin's peripheral boroughs, Treptow-Köpenick is being developed the most actively. According to Berlin Hyp, 38 projects have been launched there so far (only six projects less than Mitte), and they will bring over 3,700 apartments to the market.
Tempelhof-Schöneberg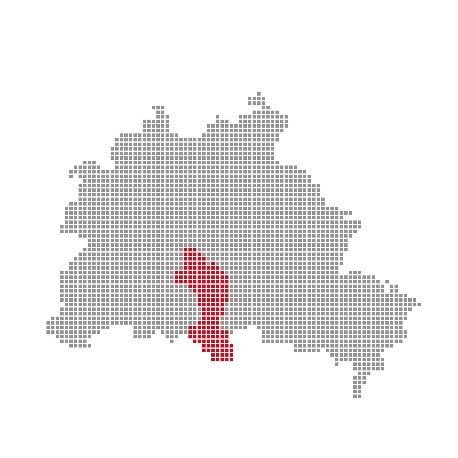 Tempelhof-Schöneberg's property market is relatively heterogeneous: there are old buildings for middle-class buyers, townhouses in the localities closer to the centre and high-risers on the boundaries of the borough.
Schöneberg is being developed more actively than the other localities: three-quarters of slightly over 1,000 apartments planned in the borough will be constructed there. the average property price is €4,795/m², and rentals average €12.11/m². Tempelhof is cheaper with prices averaging €3,990/m², and rentals at €10.22/m².
Friedrichshain-Kreuzberg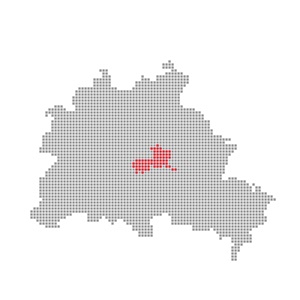 Friedrichshain-Kreuzberg is the most populated borough of Berlin. Its population density of 13,640/km² exceeds the Berlin average threefold. the median rental rate there is higher than in most boroughs: €13.86/m², and in Kreuzberg the rental rate for expensive apartments average €18.21/m². According to Berlin Hyp, between 2012 and 2016, rental prices in the borough grew by 30%.
The borough was formed in 2001 by the merger of two districts — Friedrichshain and Kreuzberg — that belonged to East Berlin and West Berlin respectively. Today, Friedrichshain, located in the northeast of the borough, is being actively developed. According to Berlin Hyp, 70% of the apartments to be constructed in Friedrichshain-Kreuzberg in the near future (about 4,000 of them) will be located here.
Charlottenburg-Wilmersdorf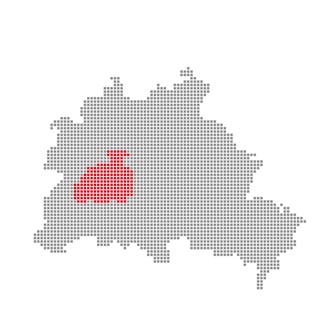 Charlottenburg-Wilmersdorf, the former centre of West Berlin, where the ruins of the Kaiser Wilhelm Memorial Church were considered the main tourist attraction, is now the city's prime district.
Charlottenburg is one of Berlin's most fashionable localities. Hotels, high-rise office buildings and boutiques on Kurfürstendamm attract tenants and property investors alike. Local property prices are typically higher than in the other city localities. Property prices average €4,474/m², while rentals average €12.71/m².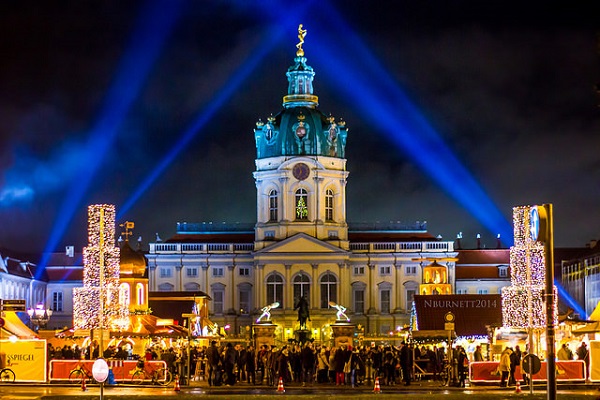 The borough's most upscale locality, Grunewald, got its name from the woodland that occupies most of its territory. Luxurious detached houses line the banks of the Havel River and the shores of the Wannsee and Nikolassee lakes. The average price per square metre there is higher than other localities in the borough. The average purchase price in Grunewald is €6,033/m², while average rentals cost €13.90/m².
Charlottenburg-Wilmersdorf is densely built-up. Today, 20 projects with 1,500 prime apartments with rentals from €14/m² (compared to €6.50–8.50/m² in the other city boroughs) are being planned there.
Spandau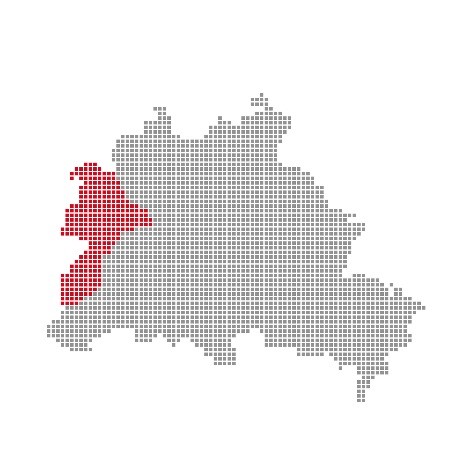 Spandau is Berlin's least populated borough. Property prices there are the lowest in the city: €2,744/m². Rental rates are slightly higher than in Marzahn-Hellersdorf: €8.60/m². In 2016, property prices increased by almost 27%, demonstrating the second-highest, growth rate after Reinickendorf.
There are many sites suitable for the construction of new builds in Spandau, but the borough is located on the outskirts and many locations do not have direct access to the centre. Nine projects are now being realised there, but at €6–9.50/m², the constructed apartments will have the lowest rental rates in the city.
Steglitz-Zehlendorf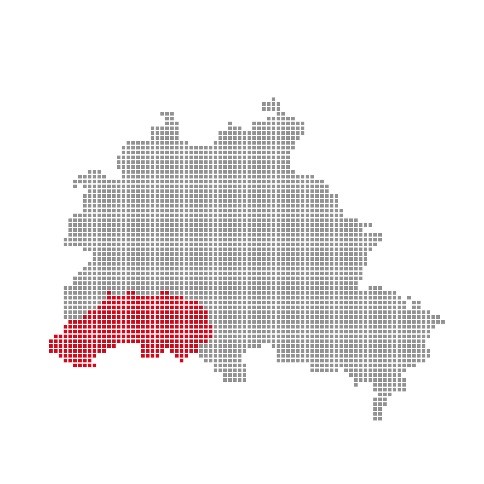 The Steglitz-Zehlendorf property market cannot be described as homogeneous. Though far from the city centre, Zehlendorf, in the southwest of the borough, is a place for affluent people who prefer living in spacious houses. At €5,188/m², prices exceed the borough's average. East Steglitz is more affordable – average prices run at €3,596/m2. Rental rates are similar at €10.60/m².
Free University of Berlin, one of the largest higher education institutions in Germany, is located in Dahlem, in the north of the borough. This partly explains the location's higher average rental rate of €12.65/m².
According to Berlin Hyp, only nine projects with 675 apartments are currently being realised in Steglitz-Zehlendorf. However, according to analysts, the reason for this is not the lack of buyer demand, but the scarcity of suitable sites for construction because of the geographical location of the borough.
Berlin is an amazing city with a lot of profitable and reliable investment opportunities. It is also a great place to live in. For example, Charlottenburg, Wilmersdorf, Grunewald and Prenzlauer Berg are perfect for families with children, while Mitte, Tiergarten, Kreuzberg and Friedrichshain are ideal for those who prefer to go out more often as there are many boutiques, restaurants, bars and nightclubs there.
Anna Danishek, Tranio
Subscribe not to miss new articles
We will send you a content digest not more than once a week
Subscribe
Done!