Rooftop gardens and free iPads: investing in student property
Universities are unable to provide all students with accommodation: private investors are helping to fill the void.
The globalisation of higher education is working in the investor's favour. Student property is becoming an increasingly attractive asset: according to Statista, over the past three years, the number of the investors who deem the prospects of student property as 'very good' has grown 250%.
This segment is characterised by the so-called acyclicity, meaning that the number of students can grow during both crises and economic recovery.
According to Savills, in 2016, student property investment hit an all-time high, reaching $16.4bn. During a PwC survey conducted among the 800 biggest European investors, 32% of respondents claimed they were considering investing in student property in the immediate future.
Student property types and features
Student property is leased exclusively to students. Various types of student property exist: dormitories, shared apartments with communal bathrooms and kitchens or micro-apartment complexes. Such real estate belongs to operators unrelated to academic institutions and is located outside university grounds but in the immediate vicinity.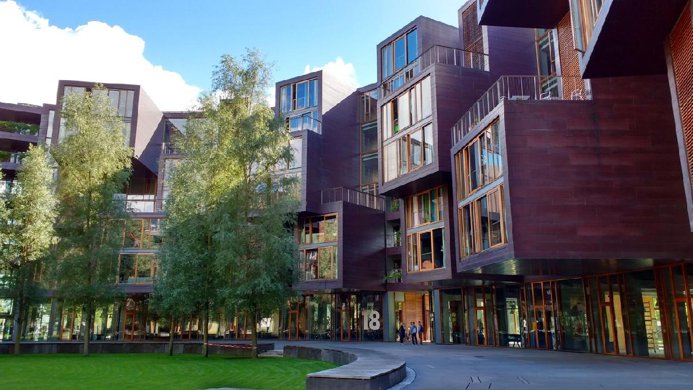 Depending on the services provided, the complexes can be divided into two types: those similar to hotels, and complexes akin to classic apartments with a minimum range of services, or no services at all. The former type implies that cleaning, fresh linen and breakfast is included in the rent. Student micro-apartment complexes are comprised of several furnished apartments up to 35m² each.
Laundry services, as well as access to a gym, a swimming pool and a public recreation area with a rooftop garden, for example, may be available to tenants. Moreover, the owners and operators of such property are ready to offer preferential lease terms and various discounts and bonuses such as free iPads to use in public areas to attract students.
Key markets
The United States of America is the world's largest student property market. Two years ago, there were 20.3mn students in the USA with 5% of them international. According to Savills, monthly rental for US student property ranges from $200 to $2,200, while the total volume of investment in this segment amounted to $9.8bn in 2016. The average rental yield rate that investors can expect to obtain is 5.9%.
In Europe, Germany, France, the UK and the Netherlands are leading the way. Germany had the largest number of students in Europe in 2016-2017: almost 2.8mn, 12% of whom were international. Private investment in student property in Germany amounted to €750mn in 2016, and, according to preliminary estimates, 2017 investment volume exceeded €1bn. Student property rent starts at €200 per month in Germany and can reach €850 per month. According to Savills, the average student property rental yield in Germany is 4%, slightly exceeding the conventional apartment rental yield rate of 3.1%.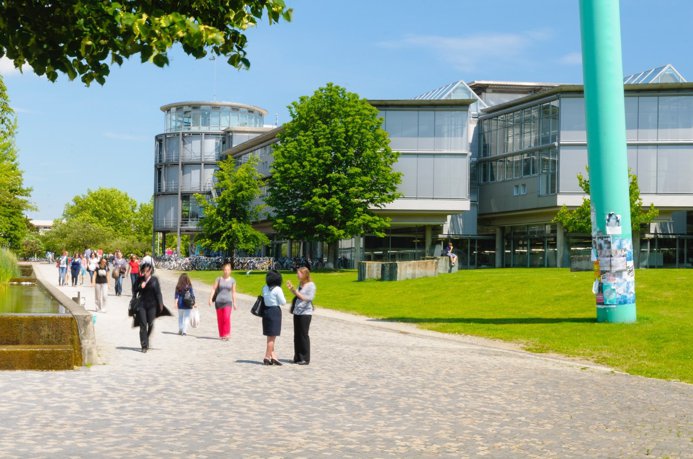 In France and the UK, the share of international students accounts for 12% and 19% of the total number, respectively. In France, it is cheaper to rent student accommodation: between €200 and €1,200, while in the UK the cheapest offers are comparable to the average European level, but the most expensive properties lease at the rate €2,300. Assets yield between 4.0% and 4.5%, but slightly less in London at 3.75%.
| | Number of students, mn (of them — international) | 2015 –2016 students number dynamics, % | Share of local universities on the QS 500 ranking, % | Student property provision rate, % | Student property investment volume in 2016, €, mn | Average rental yield, % |
| --- | --- | --- | --- | --- | --- | --- |
| United States | 20.3 (5%) | -0.2 | 19 | 12 | 9800 | 5.90 |
| Germany | 2.8 (12%) | +2.2 | 6 | 11 | 750 | 4.00 |
| France | 2.6 (12%) | +3.2 | 4 | 15 | 170 | 4.50 |
| United Kingdom | 2.3 (19%) | +0.7 | 10 | 24 | 4500 | 3.75 |
| The Netherlands | 0.7 (12%) | -0.5 | 3 | 16 | 425 | 4.75 |
Savills experts mention Poland, Hungary, Portugal and the Czech Republic among other attractive markets regarding student property investment.
Micro-apartments — residential properties not only for students
Unlike conventional apartments, leasable throughout the year, student real estate in small cities is characterised by seasonal demand. Traditionally, students move in shortly before autumn at the start of the academic year, while in summer the accommodation remains vacant. 'This is why we recommend considering micro-apartments, which can be leased not only to students but also to tourists or business travellers and imply significantly lower vacancy risk', Sophia Bulanova, Tranio investment consultant, explains.
The growing number of single-person households also favours the popularity of micro-aprtments. According to Eurostat, in 2017 around one-third of households comprised single adults without children, and approximately 40% in Germany and the Netherlands. Also, micro-apartments can help solve the escalating housing affordability issue. Due to their small size, they are cheaper. 'Each micro-apartment rents out for €400 per month on average, and since an equally affordable alternative is hard to find in large cities, there are always a lot of prospective tenants', Ms Bulanova comments. 'Besides, most landlords are unwilling to lease property short term, and temporary accommodation is hard to find, but renting out micro-apartments medium term solves this problem well'.
Subscribe not to miss new articles
We will send you a content digest not more than once a week
Subscribe
Done!
Top 5 Articles of the Month