The quest for the Golden Visa: a Tranio.com client on buying a flat in Estepona, Spain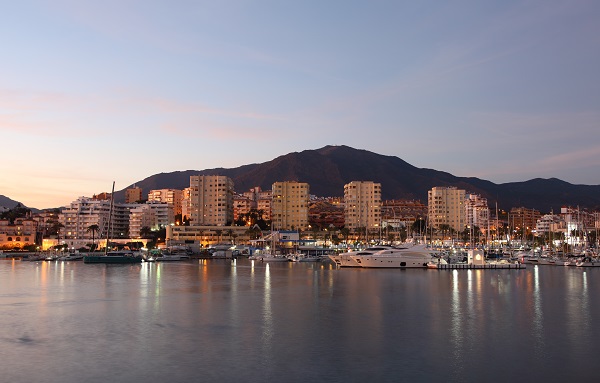 Tatiana, a lawyer from Moscow, and her husband found a property for sale in Estepona, Spain, on the Costa del Sol. In an interview with Tranio.com, Tatiana discussed the various criteria for choosing a holiday home for a family with small children, Spanish personality traits, strategies for getting a Golden Visa residence permit, and why it is better to hurry if you have found an interesting option in Spain.
— Tatiana, did you consider other countries before choosing Spain?
— We considered France and Spain: we had been to both countries on holidays or visited our friends who had already bought properties there. We chose Spain eventually, as the Spanish view of life is closer to us, and the local properties are more affordable.
— What Spanish regions did you consider? Why was it Estepona that attracted you?
— In Spain, we were choosing between property for sale in Barcelona and in the province of Málaga. We had to dismiss Barcelona, as it is a big and noisy city, while we have two children, with whom we would like to be able to come to a quieter and safer place. Our friends have a flat in a district of Barcelona which is considered to be upscale, but due to an incident with migrants, they don´t feel comfortable there.
However, Málaga, and Estepona in particular, are more expensive and tranquil. In addition, Gibraltar and the ocean are only one hour away from there by car.
Estepona itself is a nice town with a huge sandy beach. It is not exclusively a resort, however, since it does not die out in winter.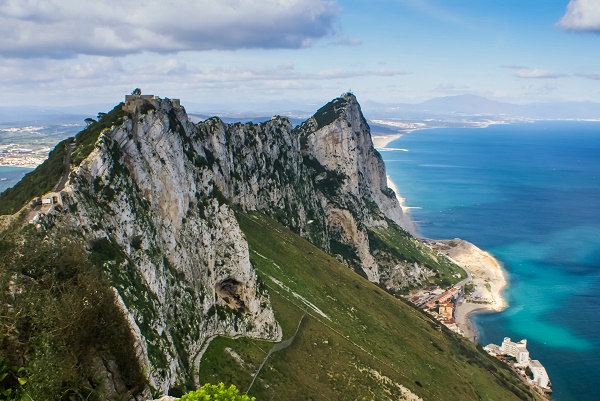 — Why did you decide to buy a flat, rather than rent different properties on holidays?
— We wanted to achieve several goals by buying a property. The foremost goal was to obtain a European residence permit and, in doing so, safeguard our family against the economic instability in our home country. The second one was to realise the opportunity of spending all of our children's school holidays, as well as our own summer holidays, in Spain.
Search criteria: a beachfront location and high liquidity
— How did you search for property? Did you contact Tranio.com right away?
— No, initially. We contacted a Spanish realtor which our friends, who already had a flat in Spain, recommended us. The realtor disappointed us: he showed us a flat in the same complex where we later bought a property, but he offered it for a price twice as high as we paid in the end. Besides, the flat he showed us was worse: it was located on the first floor, where the humidity was high, as there was a swimming pool nearby.
As a result, the help came through Facebook. It turned out that my university friend knew George Kachmazov, the founder of Tranio.com. She recommended your website to us. Then, Leila, a manager at one of Tranio.com's partner agencies in Spain, found a suitable option for us: a two-bedroom flat on the third floor of the very same residential complex that had attracted us previously. However, the view was much more pleasant and it was drier, which was essential for us.
— What other criteria did you take into account when choosing your future flat?
— Firstly, we were looking for a newly built property. Our friends had a bad experience of buying a home in the Spanish existing property market: they had problems with connecting to electricity. The thing was that each residential property had to be assigned to a certain class of energy efficiency, for which reason they had to change the wiring and obtain a new energy efficiency certificate, which was not easy. We wanted to avoid similar problems. In addition, a new property means that you have an opportunity to design and furnish your flat as you like. Moreover, it is just nice when you are the first owner.
Safety was also important, as we had little children. Therefore, we chose a complex with secured premises and now I can safely let my nine-year-old elder son play with the other children in the shared area. There are two swimming pools — an indoor and an outdoor one — and in summer a lifeguard is on duty at each of them. We knew that the maintenance costs would be higher there than in comparison to regular apartments for sale in Estepona, but otherwise, we would have needed a nanny to look after our children constantly.
— And was it important for you to have an access to the beach?
— Yes, the property being located at the beachfront was also crucial. I planned that we would go to the beach every day, taking our baby carriage, airbed and other stuff along. Going there by car every time would have been inconvenient: driving and searching for a parking space would have taken 30 minutes at least.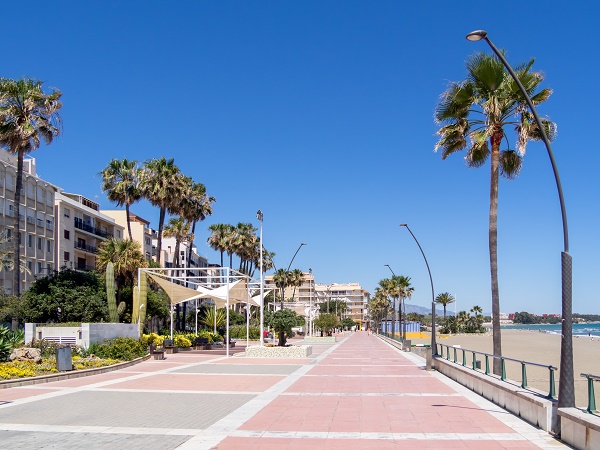 — Was property liquidity important?
— Of course, we were looking for a property with a value growth potential that we could sell easily if needed. In Marbella and on the so-called "Golden Mile" coast (the stretch between Marbella and Puerto Banús — Tranio.com), the property is hardly going to become more expensive, while in Estepona, which is located within what is called the "New Golden Mile", the prices still have room to grow. For instance, initially, a bank was selling the flats in our residential complex. Later on came the resellers, and the prices increased.
— So, you bought a bank property?
— Unfortunately, when we arrived in Spain, there were no bank properties left. When Tranio.com's partner sent me the property description, she warned me right away that it was an excellent bank offer and the buyers will definitely "jump at" the flat. That was exactly what happened: someone bought it no more than a week later. We came to the viewings after a month and chose a flat with similar characteristics, but we bought it from the resellers, with a margin. However, it was value for money, given that the price included two parking spaces and a storeroom located in the back of the complex.
Of course, it was a pity to find out that our neighbours had bought their properties from the bank at a price that was lower than the market one. However, we quickly realised that, most often, it was the Spanish who kept a very close eye on when the bank would start the sale, while our Russian neighbours, who came in time for the sale, got the unpopular properties on the first floor.
— How is it that a new residential complex came under bank ownership?
— The investors who had put their money into building our complex had overrated their strength: they began to spend too much on the project. This is why the complex had a large developed area, quality repairs had been made in our flat and it had expensive home appliances. However, the investors went bankrupt eventually, and it was the bank who had to finish the development.
Transaction a l'espagnole
— Tell about the transaction itself: did everything go smoothly?
— Upon the recommendation of Tranio.com's partner, we contacted a Spanish bank where we had a very positive customer experience. A Russian-speaking employee helped us in opening an account, issuing a bank statement and making advances regarding many details; for instance, he accepted copies instead of the required original documents (which we provided later). I am very grateful for that.
However, the Spanish lawyers who were in charge of the transaction and whom my colleagues had recommended to me disappointed me a little. For instance, they missed some details at the time of billing, did not re-register the flat to the new owner or inform the local homeowner association of me. After that, I said goodbye to that law firm, concluding that the reason for such indolence is that it is in their nature, and took everything under my own control.
— So, the formal procedures were quite a burden to you?
— No. being a lawyer, I found it interesting to go through all the procedures by myself: to go to the notary, tax administration, and the registration chamber. I was surprised to discover that the Spanish tax administration had English-speaking employees ready to bother with a foreign citizen: they explained everything and helped me sign on to the public services website.
I got an equally warm reception when I came to register. As I could not speak Spanish, a municipal service employee filled out the form for me; on top of that — can you imagine –she gave me a ticket to the zoo for registering? I can hardly think of such a situation at the Russian public services offices, which I often visit on business. You can forgive the Spanish their tardiness for their amiability and readiness to help.
The Golden Visa
— I know that you plan to buy another property in Spain.
— Yes, we plan on buying a second residential property to get a so-called "Golden Visa", which is a residence permit for property investment. For us to do so, the total value of the property we own in Spain must be of €500,000 at least. This time we are considering the Canary Islands, as we want to rent the second flat out. On the islands, the purchase and rental income tax rates are lower compared to those of continental Spain, while the tourist season lasts all year so that the residential property yields are higher.
We could get residence permits without participating in the programme, but in this case we would become Spanish tax residents, and this is of no advantage to us.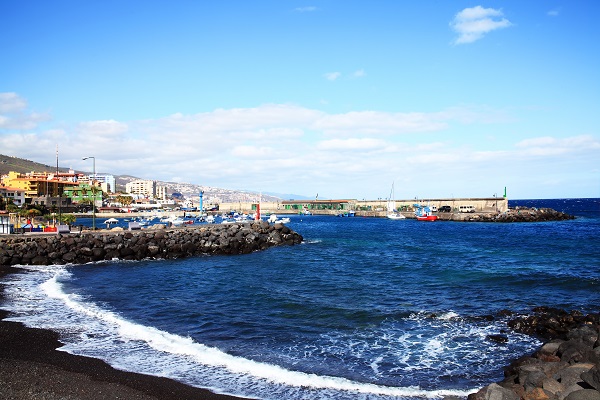 — No plans on settling down in Spain yet?
— I like everything about Spain, aside from one thing: I cannot earn there as much as I do in Moscow. To get a comparable income, I need to make myself familiar with Spanish and validate my law degree, and this is both costly and time-consuming. If not for this, I would have moved to Spain without a moment's hesitation.
Anna Bugayeva, Tranio.com
Subscribe not to miss new articles
We will send you a content digest not more than once a week
Subscribe
Top 5 Articles of the Month