Top 5 countries with the lowest mortgage rates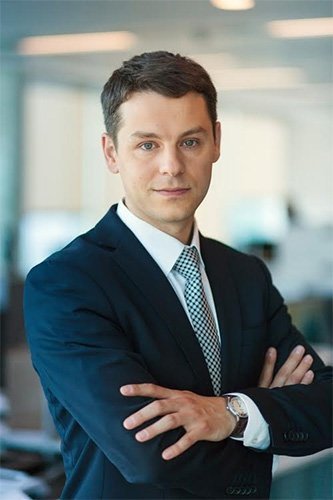 During the last quarter of 2015, a couple from Denmark was paying interest on their mortgage at a negative rate of -0.0562%. That is to say they weren't paying the bank money, rather the bank was paying them DKK 249 (Danish krones) or $38.
However, that doesn't mean that getting a mortgage in Denmark will earn you money as in this case (an exception) that was originally reported the Wall Street Journal. In fact, the root of this phenomenon can be traced back to the couple's floating (e.g., variable) mortgage rate that had been taken out several years ago. In Europe, these floating rates are calculated based on the Euribor (Euro Interbank Offered Rate) to which each bank adds its own margin (1.5–2.0%).
Because the Euribor oscillates constantly, buyers who take out loans with floating interest rates also assume certain risks. For instance, there is no guarantee that, in a few years, this Danish couple will not be paying 2–3% or more per annum depending on what happens to Europe's interest rates.
In certain European countries like Germany, loans with fixed rates are more common. A buyer who takes out a loan for 15 years at 1.9% per annum in Germany today can be sure that, in 10 years, they will pay the same interest rate — if loans get cheaper, there is an opportunity to refinance, but this is quite a different story.
In some cases, floating rates can be lower than fixed ones, thus attracting high-risk borrowers. For example, fixed interest rates in Denmark are far from negative. In fact, they are about 3% per annum on average. Countries with the lowest fixed mortgage rates as of April 2016 are Japan, Switzerland, Finland, Germany and Luxembourg.
Top 5 countries with the lowest mortgage rates
| Ranking | Country | Average fixed mortgage rate, % |
| --- | --- | --- |
| 1 | Japan | 1.68 |
| 2 | Switzerland | 1.75 |
| 3 | Finland | 1.83 |
| 4 | Germany | 1.90 |
| 5 | Luxembourg | 2.00 |
Sources: Numbeo, Tranio
These countries have such low rates because of weak inflation and high credit ratings. According to Trading Economics, inflation in the Eurozone is zero. In Japan, it's just +0.30% and in Switzerland, it's negative (-0.90%). Take Russia as a comparison: inflation is +7.30% and the average mortgage rate is 13.00%.
Japan has few banks that grant loans to foreign citizens and in most cases they need to have permanent residence or citizenship as well as an annual income of JPY 2–5 million (Japanese yen) or $18,400–46,000.
Mortgage term: from 1–5 to 35 yearsLTV (loan-to-value): up to 90%Loan amount: JPY 1,000,000–200,000,000
In Switzerland and Germany, it is common practice to pay the principal after the interest and the loan term has expired. In Germany, the borrower must earn at least €20,000 per annum and the monthly loan payments must not exceed 35% of the salary.
Mortgage term (typical): 20 yearsInterest payment duration: 10 yearsPrincipal payment duration: 10–20 yearsLTV (loan-to-value): max 80%
In Finland, banks are sometimes willing to provide loans at LTV 100% in exchange for additional guarantees and insurance.
Mortgage term: up to 25 yearsLTV (loan-to-value): up to 100%
In Luxembourg, banks offer loans with a maximum LTV ratio of 80%, granted for up to 30 years.
In European countries, buyers must provide proof of funds and income, information on expenses (rental and alimony payments, other loans, etc.) and on the intended property in order to obtain a mortgage.
Kirill Schmidt, Head of Financial Services at Tranio
Subscribe not to miss new articles
We will send you a content digest not more than once a week
Subscribe
Done!
Top 5 Articles of the Month