Tranio.com partners with International Hospitality Investment Forum 2020
Promo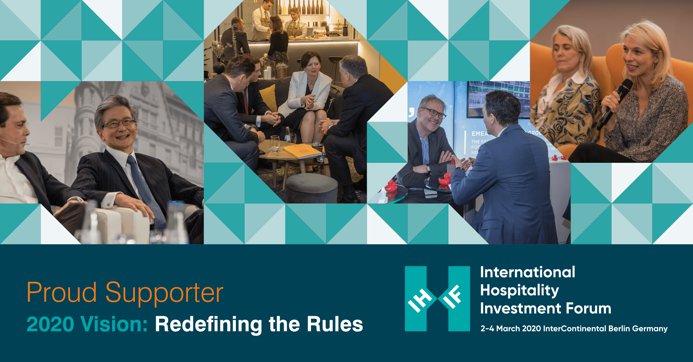 The International Hotel Investment Forum (IHIF) 2020 is the hub that connects the ambitious, brave, curious and disruptive that shape the world of hospitality investment - the meeting of global collaboration. This year's programme will look at Redefining the Rules from:
The impact of macro trends including economic and geopolitical uncertainty, changing demographics and evolving travel trends on the future of hospitality investment
Hotel investment strategy within the context of the wider real estate market and other asset classes such as residential, offices, retail
Aligning stakeholders' requirements (owners, operators, brands) to ensure the success of a hospitality property investment
How the sustainability concern is changing hotel investment, from funding to construction, operations and interactions with guests
Tools to get deals done and determine the best financing structure for your properties
Key development trends from planning to construction and design
Proptech, hotel Tech, Travel Tech: the role of technology in hospitality real estate and operation
The IHIF conference programme comprises inspirational, ground-breaking and industry leading speakers from across the hospitality, investment and property industries. View the full conference programme here.
Building on the success, credibility and respect accrued over the last 20 years, IHIF launches Adjacent Spaces, a bold new event for hospitality's innovators and game-changers.
Adjacent Spaces will be held at The Pullman Hotel, Berlin on Tuesday 3rd March 2020 and will discuss adjacent concepts including; hostels, co-living, co-working, student accommodation, serviced apartments, senior living. Access to Adjacent Spaces is included in your IHIF registration.
Join us at IHIF 2020 and Adjacent Spaces 2020: the single point of reference for any influential player that wants to connect, shape and realise exciting new hospitality investment opportunities and experiences. To join the conversation, you must first be in the room. Join them and be in the room.
Subscribe not to miss new articles
We will send you a content digest not more than once a week
Subscribe
Done!
Top 5 Articles of the Month