Tranio.com partners with Moscow International Emigration & Luxury Property Expo 2019
The Moscow International Emigration and Luxury Property Expo 2019 is a large-scale conference and exhibition to be held 22-23 September 2019 at The Ritz-Carlton Moscow.
The Expo combines a conference on the first day (22 September), with an exhibition, workshops, and networking opportunities on the second day (23 September).
Since 2016, the IELP team has organized more than 16 exhibitions in locales including Shanghai, Monaco, Mumbai, Moscow, Kyiv, Cannes, Almaty, and Baku.
Exhibitors and Attendees
The exhibition will bring together leading companies from 30 countries, including the USA, Canada, Great Britain, Portugal, France, Germany, Italy, Spain, Switzerland, Cyprus, Malta, and other EU states. Exhibitors include property developers, immigration companies, law and financial firms, and private banks.
Our regular exhibitors include:
International property developers and luxury real estate market leaders;
Prominent immigration companies;
Government agencies from 30 countries, including the USA, Canada, the EU (Spain, Cyprus, Malta etc.), the Caribbean (Antigua & Barbuda, Dominica, St Kitts and Nevis), and more;   
International associations;
Major personal financial consultancies; and
Other leaders in the related fields.
All in all, around 100 companies will participate in the Expo.  
Visitors include private individuals interested in immigration, acquisition of upscale real estate and personal financial consulting services, as well as international entrepreneurs, real estate buyers, and prospective immigrants.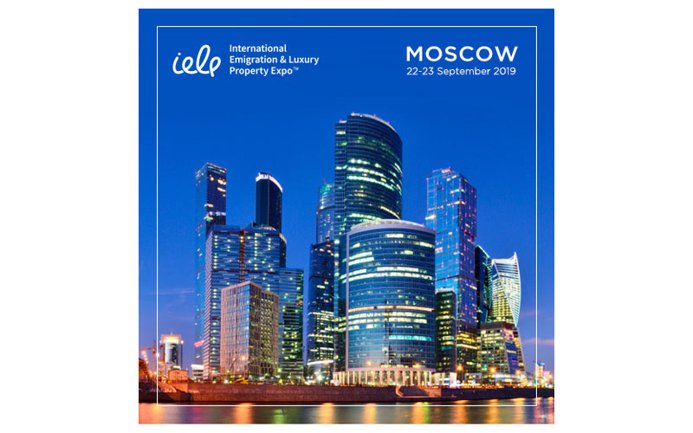 Topics of the Exhibition
Immigration (temporary or permanent residency in developed countries);
Acquisition of luxury real estate abroad (for personal use, to secure assets, create cash flow, or gain temporary or permanent residency through investment in an affluent country); and
Personal financial consulting (company formation, opening bank accounts in highly developed countries, private banking, tax optimization etc.).
Registration
If you are interested in exhibiting at the event, complete the form on the Expo's website.
For more information, please contact the organizer at: info@ielpe.com or +44 20 335 581 11.
Subscribe not to miss new articles
We will send you a content digest not more than once a week
Subscribe
Done!