Tranio.com partners with SimaPRO event in Madrid, 29-31 May 2019
Why is Spanish real estate attracting international investment?
In 2018 real estate investment in Spain reached €20,000M, 56.9% more than in 2017. The goal of the upcoming edition of simaPro Forum, which will be held on 30 May at the North Convention Centre of Feria de Madrid, will be to identify and analyse the reasons behind the appeal of the Spanish real estate market for international investors.
The programme will address the current landscape of the real estate market, paying special attention to assets with biggest growth potential. The Forum will also analyse the role of institutional investment in the Spanish real estate sector as well as the co-existence of Spanish and foreign funds on the local market.
Moreover, experts participating in the Forum will discuss the different types of alternative investments and their investment periods, depending on the nature of the assets. The event will hold a special section to provide a deeper understanding of the relevance of environmental, social and governance indicators when choosing an investment mix.
A series of parallel sessions, that will mark the end of the Forum, will help to assess the current situation of investment corporate buildings, housing, shopping centers, alternative assets, logistics, hotels and land.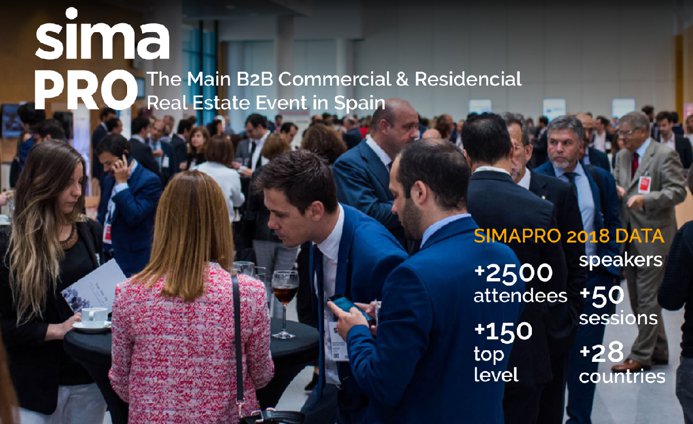 SIMAPRO 2019 (29 – 31 May). North Convention Center of Feria de Madrid.
#FRIDAYFUNDAY: the customer experience (31 mayo) 
simapro.net – #SIMAPRO2019
Subscribe not to miss new articles
We will send you a content digest not more than once a week
Subscribe
Done!