Tranio Partners With ULI Europe Real Estate Forum in Copenhagen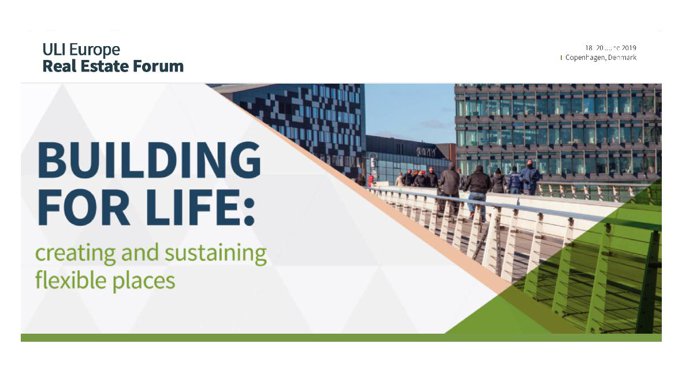 Tranio is pleased to announce that it is partnering with the ULI Europe Real Estate Forum, which is taking place in Copenhagen (18–20 June 2019) and features former Prime Minister of Denmark, Anders Fogh Rasmussen, as guest speaker.
The ULI (Urban Land Institute) is the oldest and largest network of cross-disciplinary real estate and land use experts in the world with over 40,000 global members. It provides leadership in the responsible use of land and in creating and sustaining thriving communities worldwide. Through its members' dedication to the mission and their shared expertise, the ULI has been able to set standards of excellence in development practice.
Founded in 1936, ULI has been active in Europe since the early 1990s and is growing its membership in Denmark. The ULI Europe Real Estate Forum is the non-profit organisation's newest major event in Europe and is expected to bring together over 200 members to make connections, discuss practical solutions, and share ideas about the future direction of real estate.
At this year's forum in Copenhagen, industry leaders and world-class speakers will explore the theme of "Building for Life", and the challenges and opportunities related to creating and sustaining flexible and adaptable spaces and buildings.
A full programme of events on Thursday 20 th June will be moderated by Tine Gøtzsche (journalist and TV presenter) featuring internationally renowned speakers from the world of real estate, including:
Jürgen Fenk (CEO, SIGNA Holding GmbH; Chair of ULI Europe)
Mary Finnigan (Head of Transactions, WeWork)
Kasper Guldager Jensen (Senior Partner, 3XN; Director, GXN)
Despina Katsikakis (Head of Occupier Business Performance, Cushman & Wakefield)
Curt Liliegreen (Project Director, Knowledge Centre for Housing Economics)
Lars Ostenfeld Riemann (Executive Director for Buildings, Ramboll)
Erik Ubels (Chief Technology Officer, EDGE Technologies)
Lisette van Doorn (CEO, ULI Europe)
The event will include a Member Dinner at the Langelinie Pavillonen on Wednesday 19 th June with the former Prime Minister of Denmark and former Secretary General of NATO, Anders Fogh Rasmussen.
Tranio is proud to be a Media Partner for this event.
For more information and to register online please visit the ULI Europe Real Estate Forum website: europeforum.uli.org
Subscribe not to miss new articles
We will send you a content digest not more than once a week
Subscribe
Done!