What Trump's victory means for global property markets
Donald Trump has been elected the next President of the United States of America.
You may be wondering what this will mean for global property markets. Many media outlets have enthusiastically speculated on the potential market impact of the American presidential elections, both domestically and abroad. Unfortunately, some of the information floating around in the media sphere is rather misleading.
To add to the confusion, global financial markets floundered Wednesday on the heels of Trump's victory. Meanwhile, some currencies suffered a swift blow, while others soared. The Mexican peso and the US dollar had already begun to drop in the immediate aftermath of the election — the peso by 13% against the dollar to an all-time low and the dollar by 2.6% against the Japanese yen and 1.6% against the Swiss franc. The euro, yen, and gold all experienced gains during the same period — the euro by 1.8% on the dollar.
We at Tranio would like to set the record straight with respect to the relationship between elections and property markets, and explore the anticipated implications of Trump's victory on the US and global property markets.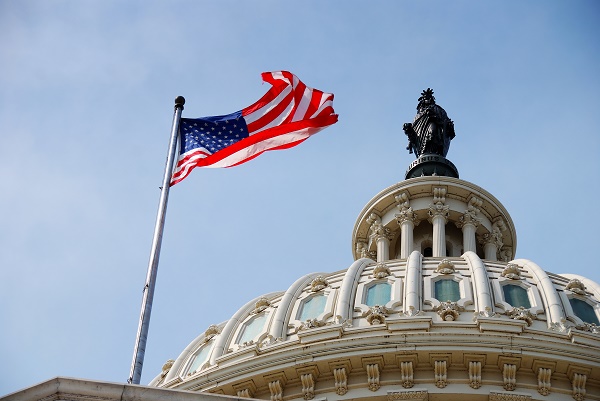 Misconceptions
One commonly cited study by movoto.com, while in its own right a fair piece of research based on historical house price data from California, has been used to argue that house price growth tends to slow during each election year (by 1.5% compared to the previous year) and each year following an election (by 0.8% in the post-election year).
Two issues with this argument include:
The data pertains only to California, not to the US as a whole
The study does not take into account mid-term years (e.g. 2010 in the 2008-2012 term) as a control for studying the effect of the election
Tranio's take on the election-property market connection
With this in mind, we at Tranio.com decided to crunch the numbers ourselves. Using quarterly US real house price and real house price index data extending back to 1970 and monthly median home value per sq ft data going back to 1996, we determined the following:
According to the selected indicators, in terms of house prices, election years generally do not differ significantly from non-election years, nor do they differ significantly from pre-election years, post-election years, or mid-term years in particular;
More specifically, election years are not significantly different from non-election years in terms of the real house price index, real house price index growth, or real house prices;
Though the following figures are effectively insignificant, it bears noting that the house price index growth data shows an increase of 0.537% from pre-election years to election years, and that real home prices tend to increase by 0.743% during the same period;
Election years are not significantly different from non-election years in terms of the October-November differential (the gap between the immediate pre-election and post-election indicators). In other words, changes that occur between October and November in election years are effectively indistinguishable from the changes that occur between those two months during any other year.
Observers should keep in mind that the perennial determinants of the property market — housing supply and interest rates, among others — are not entirely predicated on election outcomes and are generally just the same during election years as they are during any other year.
Hopeful buyers should remember that any financing strategy they consider for the near future will span multiple election cycles; no mortgage is short enough to dodge elections.
Lastly, homebuyers and observers alike should remember that the compositions of the US House of Representatives and Senate are also crucial with respect to future economic and housing policymaking.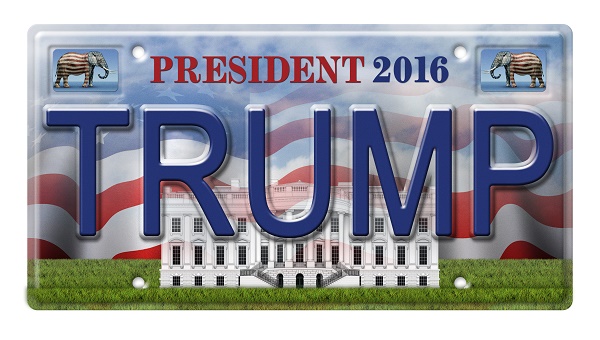 Implications of a Trump victory for the US market
Trump's anti-establishment campaign approach, coupled with his many comments either implying or declaring a strategy of unpredictability, has two basic implications for investors and homebuyers: change and uncertainty.
In light of this uncertainty, observers still do not know what to expect from Trump's first months in office — whether he will push forward with his "America first" economic policies, or whether he will temper his approach and embrace a more moderate strategy. This general uncertainty will keep markets on edge. In this scenario, hopeful homebuyers may need to hold their breath and wait.
Given a Trump victory, the chances of the US Federal Reserve raising the federal funds rate is reduced. In other words, home buyers are expected to continue to benefit from affordable mortgages.
Trump's intentions with respect to housing policy have not yet been clearly defined, but he has stated that he wants to roll back regulations in the construction industry.
While he has voiced a desire to close tax loopholes, his tax plan intends to leave itemised deductions for home mortgage interest alone. Some critics have expressed concern with regard to this policy. "Since the mortgage interest deduction tends to benefit the wealthy, many believe that it is ultimately inadvisable for national policy makers to forego these kinds of taxes in order to ease the lives of the very people who can most easily afford mortgages," said Thomas Espy, a tranio.com real estate expert.
As with most of Trump's stated plans for US economic policy, we still don't quite know what he will push forward with and what he will drop. His claims of putting pressure on businesses moving abroad via tariffs, etc., might have just been campaign posturing. Companies will need to wait to see what the final count is in Congress, and they will need to wait and see how his intentions evolve before January 20. As an example, take Mexico: the peso has dropped to an all-time low, which is great for Americans looking to get in. However, businesses should wait to see what "America first" trade policies Trump decides to push.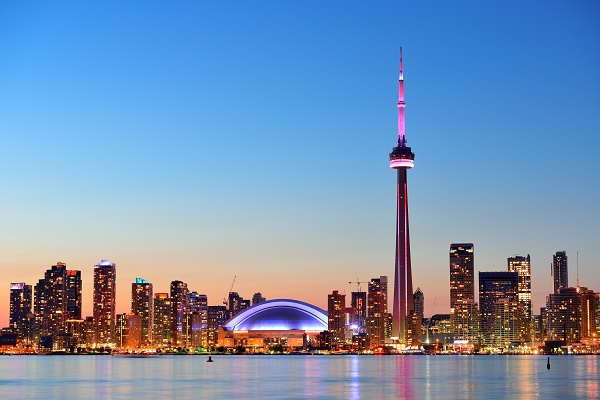 Implications of a Trump victory for global markets
As is the case with the domestic market, it is difficult to predict with certainty what impact Trump's victory might have on foreign property markets as it remains to be seen how his campaign promises will materialize.
One trend worth noting is the interest many Americans who are disenchanted with Trump have displayed in relocating and waiting out his presidency abroad.
Canada has proven to be a popular option among those considering such a move. Google experienced surges in American searches related to moving to Canada on election night, and Canada's official immigration site suffered numerous crashes before and after the results were announced. Following a lengthy boom, Canada's property market has recently showed signs of cooling.
A large wave of American immigrants could bolster demand for residential properties in major cities across Canada. However, the conversion rate of impassioned expatriation vows to actual immigration is subject to debate.
Georgy Buznik, an investment consultant at tranio.com, shared the following insights: "Of the approximately 250,000 people that immigrate to Canada each year, on average, only about 9,000 are American… Of the Americans who are saying that they'll move to Canada, it's worth considering what percent will really put their money where their mouths are. I think the number will be relatively low."
In this regard, he reiterated the uncertainty presently lingering over the Trump presidency. "One factor to consider is that despite the fact that Trump made a lot of populist statements on the campaign trail, it's impossible to say how many of them will have materialized a year from now," said Buznik. "The republican party seems to be divided over Trump, so he probably won't have the easiest time gaining the necessary support for all of his initiatives. It may be the case that Americans don't ultimately feel compelled to leave. Some may decide to move, but I don't expect the numbers to be huge."
For any Americans who would beg to differ, as well as for those eyeing commercial opportunities, the UK could prove to be another attractive option, particularly in light of the fact that UK property prices have fallen in the aftermath of Brexit.
The Trump victory could also increase demand for commercial property in the United Kingdom. Since Brexit, international investors have displayed a wariness toward commercial real estate in London due to political uncertainty. A Trump victory could change that.
Meanwhile, the potential impacts of Trump's election will likely extend far beyond the countries would be US expats are eyeing.
"Europe may lure in more property deals following Trump's win," said Yulia Kozhevnikova, a tranio.com real estate expert. "Some Middle Eastern and Asian groups will now be wary of real estate projects they had been considering in North America."
Subscribe not to miss new articles
We will send you a content digest not more than once a week
Subscribe
Done!
Top 5 Articles of the Month