5 countries where American and European millennials are living their best lives abroad
Western millennials may be less financially secure than their parents were at their age, but they're also more than ready to pack their bags and travel the world in pursuit of greener pastures.
A Boston Consulting Group study revealed that in 2014, some 59% of Americans between the ages of 21 and 30 were willing to consider career opportunities abroad. By comparison, barely a third of US nationals overall were willing to move abroad for work.
European millennials shared their American counterparts' enthusiasm for employment abroad. According to the study, more than 50% of 21 to 30 year olds in the following countries were ready to expatriate for work: Germany, Belgium, Austria, Greece, the United Kingdom, Spain, Italy, Sweden, Slovenia, Switzerland and France. In fact, more than 90 percent of French youth expressed a readiness to do so.
Millennials are also more likely than the members of any other living generation to move abroad with the specific aim of finding purpose in their careers. According to HSBC's 2016 Expat Explorer survey* (HSBC survey), some 22% of current millennial expat cited this as their reason for having moved overseas, as compared to 14% of Gen-Xers (aged 35-54) and 7% of baby boomers (aged 55 and over).
For those adventurous millennials who may be mulling a similar move, we've compiled a list of five countries where many are finding fulfilling lives abroad.
1. New Zealand: an epic oasis of job security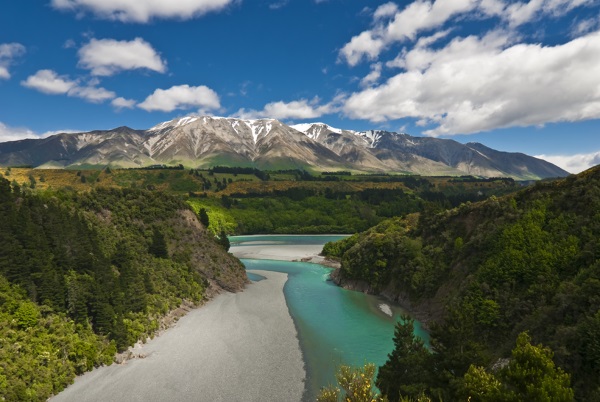 New Zealand tends to evoke images of mountain peaks, beautifully wild terrain and rugged coastlines à la Lord of the Rings.
Lesser known is the fact that expats living in New Zealand consistently rank it as one of the best countries on earth to live in as a foreigner.
Expats polled for InterNations' 2016 Expat Insider survey (EI survey)** ranked the work-life balance in New Zealand the third best on earth. It also came in third in the HSBC survey for work-life balance. This is a crucial concern for millennials; according to the Deloitte Millennial Survey 2016, a healthy work-life balance is a top priority for young employees around the globe.
Generally, New Zealand hits all the bases in terms of millennials' workplace priorities, offering high job security, solid opportunities for career progression, top-notch economic confidence and excellent conditions for entrepreneurs, according to the HSBC survey. It also boasts some of the best job security in the world, ranking 6th in this category according to the EI survey.
It's a relatively easy country for foreigners to acclimate to. According to the EI survey, it ranks 5th in terms of ease of settling in, 3rd for feeling welcome and 8th for friendliness.
In addition, it's a dream come true for adventure-hungry expats. You could spend your weekends exploring its unparalleled natural beauty by hiking, skiing, rafting, off-roading or zip lining. You could spend your evenings soaking up the country's dazzling art and music scenes, and relaxing over some local wine. There are also plenty of options for those looking to immerse themselves in Maori culture, including organized tours to tribal meeting grounds. The EI survey ranked New Zealand 8th for leisure options.
The excellent leisure options may contribute to the fact that expats in New Zealand report a high level of personal happiness; the country ranks 6th in this category, according to the IE survey.
According to the two surveys, the biggest drawback of expat life in New Zealand is how pricey it can be. It received low scores in the HSBC survey for disposable income, wage growth and savings.
2. Vietnam: adventure, natural beauty and incredible food on a shoestring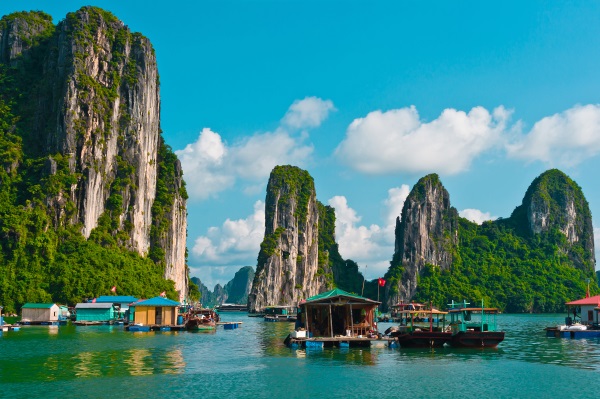 Anyone deterred by New Zealand's living costs would do well to consider Vietnam, which boasts vibrant cities, unspoiled beaches and some of the world's best food – all at astoundingly low prices. Expats love Vietnam because it works wonders on their savings while also offering some solid job opportunities and a wealth of personal happiness.
The HSBC survey ranked Vietnam 3rd in terms of expats contentment with their savings and 4th for disposable income. Similarly, it comes in fifth in terms of personal finance, according to the EI survey.
Most expats (74%) in Vietnam report being generally content with their jobs, and it ranks 12th of the 67 countries covered in the EI survey in terms of working abroad.
Vietnam also ranks highly for personal happiness, coming in 8th place in the EI survey. This could be attributable to the fact that locals in the country are known for their friendliness; it ranks 9th in that category, as well as 5th in the sub-category of job and career opportunities.
Like New Zealand, Vietnam offers no shortage of leisure activities – from kicking back and relaxing on a cruise amid the famed marble karsts festooning Halong Bay, to trekking through the picturesque highlands of Sapa, the country has memorable options for travelers of all budgets and fitness levels.
It's also ideally located for regional travel. A flight from the Vietnamese capital of Hanoi to the Thai capital of Bangkok will take you less than two hours, while just under three and a half hours could get you to either the Cambodian capital of Phnom Penh or the Philippine capital of Manila.
Both surveys revealed that a key area expats are less than thrilled with in Vietnam is healthcare. Fortunately, Ho Chi Minh City is just a two-hour flight from Singapore, which offers top-notch healthcare.
3. Singapore: excellent expat benefits and abundant travel opportunities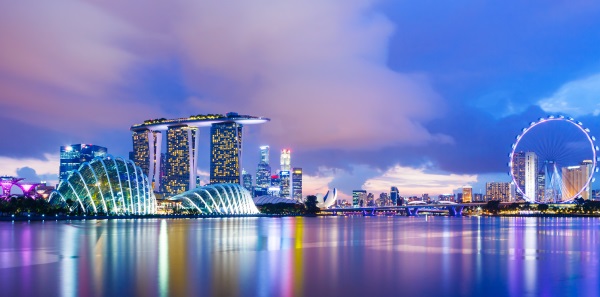 Singapore is a bustling metropolis and global financial center nestled in the tropical heart of Southeast Asia. It is the overall top choice of HSBC's survey respondents, who sing the country's praises with respect to career progression opportunities, entrepreneurship, wage growth and the overall economic situation.
In addition, while Singapore is known for being very expensive, salaries are also known to be sky high. As a result, it received high scores for savings and disposable income in the HSBC survey.
The expat quality of life is generally very high, ranking 8th in the EI survey.
As with Vietnam, one of Singapore's key selling points for millennials is the fact that geographically speaking, it's the ideal springboard from which to explore the rest of Asia and even Australia. A flight from Singapore to Bali takes less than three hours, while a flight to Darwin in northern Australia will take you just under five hours.
Another selling point is Singapore's safety. It ranks first for safety in the HSBC survey and second in the EI survey.
A drawback of expat life in Singapore is one close to the hearts of expat millennials: a lackluster work-life balance. However, analysts report that the situation is improving. Global professional services recruiter Morgan McKinley reported in June that while the majority – roughly two-thirds – of professionals in Singapore work longer than their contracted hours, this majority had decreased by 10% since 2014.
4. Czech Republic: castles, cobblestones and good, cheap beer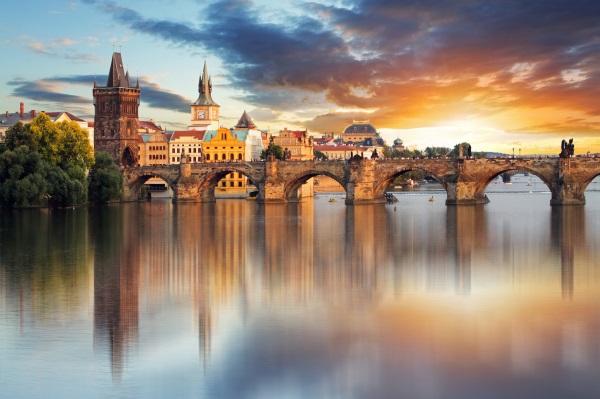 The Czech Republic has long been a darling among tourists in Europe, who are drawn to its rich variety of historic architecture, its cobblestoned streets, its gorgeous countryside and the fact that its world-class beer is often cheaper than water. But the country is also an ideal spot for millennials searching for a brighter professional outlook abroad.
It ranks highly in both the HSBC and the EI surveys for its healthy work-life balance. The EI survey concluded that the Czech Republic is the 9th best country for expats working abroad, boasting excellent job and career opportunities, as well as job security.
It also boasts a high quality of life, coming in 5th in the HSBC survey and 7th in the EI survey.
Like Vietnam and Singapore, the Czech Republic is ideally situated for those wishing to travel the region. Located in the center of Europe, most European capitals are reachable with a quick flight from Prague. For example, a flight from Prague to Barcelona will take you just under two and a half hours, while a flight to Berlin will take you an hour.
Expats in Prague also love to take advantage of the opportunity to get to know the Czech Republic's other key cities and its countryside. Popular domestic travel options include the historic spa town of Karlovy Vary and the quaint medieval village of Cesky Krumlov.
One downside of Czech expat life is wage growth. The HSBC survey ranked the Czech Republic as among the bottom five in that respect. Still, the country ranks high with respect to personal finance, including solid savings and generous amounts of disposable income. This likely boils down in part to its low living costs. It ranks 8th in that respect in the IE survey.
5. Costa Rica: rugged natural beauty and the world's happiest expats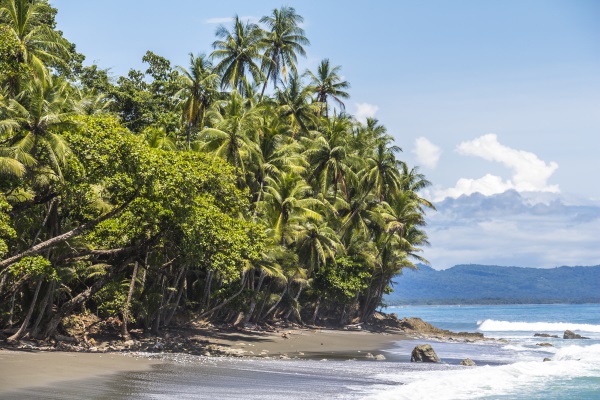 Costa Rica's idyllic beaches and lush rainforests have long beckoned tourists from around the globe. And it seems some of them are unable to tear themselves away from this Central American paradise, which – according to the EI survey – ranks #1 in terms of expats' personal happiness.
Costa Rica trumps even New Zealand in terms of making expats feel right at home. According to the EI survey, it ranks 2nd in terms of ease of settling in, 4th for feeling welcome and 3rd for friendliness.
It ranks 5th in the survey in terms of expat quality of life, owing to the aforementioned happiness of its expat inhabitants, solid scores with respect to health and wellbeing as well as safety and security, and its abundance of leisure options.
Expats love to spend time lounging on Costa Rica's beaches and exploring its rainforests and national parks. The country's tourism industry is also actively embracing wellness tourism. A wealth of spa and yoga retreats are available to expats and tourists of all budgets.
Where Costa Rica drags its feet in the survey is in the professional arena. It ranks a promising 13th with respect to work-life balance, but comes in 28th for working abroad, 26th for job and career opportunities and 38th for job security. This isn't atrocious considering the EI survey ranks 67 countries, but it implies that digital nomads and entrepreneurs may fair better with respect to work than their expats who will rely on the local job market to generate income.
Toward that end, some 19% of Costa Rican expats own their own businesses, well above the global expat average of 8%.
Notably, the HSBC survey, which featured about one-third fewer countries than the EI survey, didn't include Costa Rica.
* For the 2016 Expat Explorer survey, HSBC polled 26,871 expats around the world between March and April 2016. It included 45 countries.
** For the 2016 Expat Insider survey, InterNations polled upwards of 14,000 respondents, who included expats from 191 countries or territories around the globe. The survey included 67 countries.
Ingrid Burke, International Editor at Tranio.com
Originally published by nomadisbeautiful.com
Subscribe not to miss new articles
We will send you a content digest not more than once a week
Subscribe
Done!
Top 5 Articles of the Month