Property for sale in the Czech Republic
Need to know in the Czech Republic
Real estate in the Czech Republic. Czech property prices
Czech real estate is popular among foreign buyers. The main reasons for buying real estate in the Czech Republic are investments, permanent residency, education, work and vacation opportunities. The country lies in the heart of Europe and attracts with affordable prices, favourable climate, rich culture and security.
Prices of Czech property for sale were steady in 2013–2014. Apartments sell for €1,400–2,700/sq. m. in Prague, about €1,500–2,000/sq. m. in Karlovy Vary, €1,400–1,900/sq. m. in Brno and about €1,200/sq. m. in Ostrava. Foreign investors are interested mostly in apartments in the renovated houses located in the main streets, as well as newly built midtown properties. Prague and Karlovy Vary are the most popular destinations to buy Czech property for sale. The buying price of real estate in the Czech Republic is expected to rise in the coming years.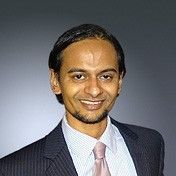 Bashitha Kariyawasam
Real Estate Expert Tranio in the Czech Republic
+44 20 3608 1267
Free advice on real estate in the Czech Republic
By clicking «Submit request», you agree with the terms of Tranio's
User Agreement
.
0% commission to Tranio

Residence permit support

Mortgage rates from 2.5%