Property for sale in Turkey
In total 3,118 listings
All types
Type of property
Apartments

Houses, villas, cottages

Terraced houses

Show all types
Buy-to-let apartments

Condos
38.4k – 40M
Price
38.4k

60k

80k

100k

160k

220k

290k
38.4k

60k

80k

100k

160k

220k

290k
Turkish citizenship by real estate investment from $400,000
Investment property
Resort property by the sea
Remote submittal of documents
Passports for investor's spouse and children
Request the relevant projects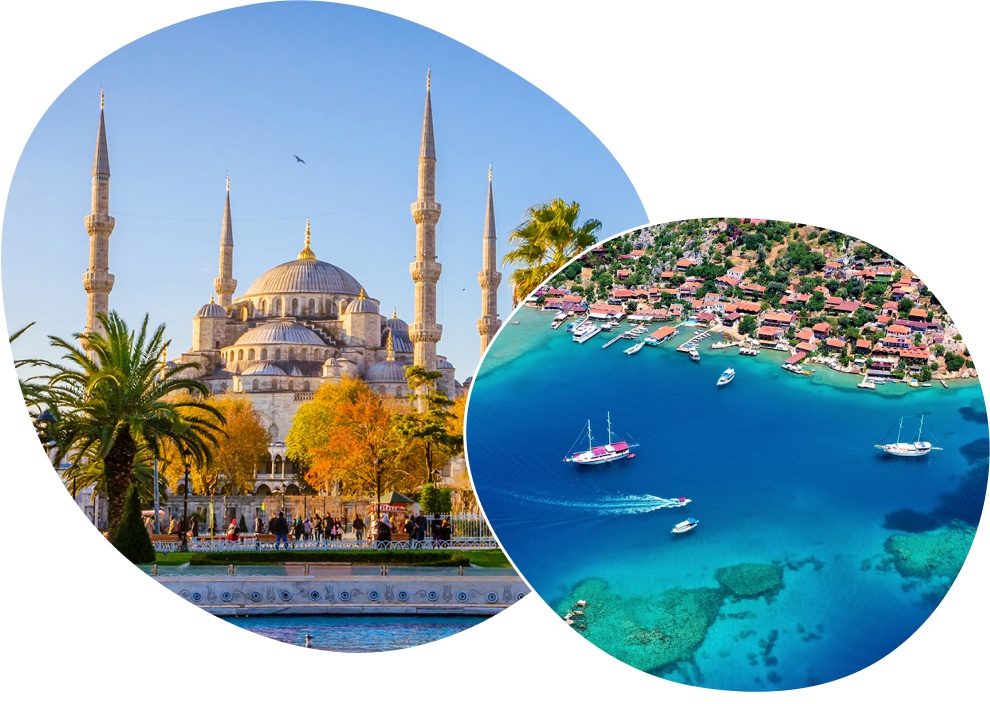 Recommended by the Editorial Team
FAQ about Turkey
Where is the best place to buy a property in Turkey?
How much does property in Turkey cost?
The cost of apartments in Turkey varies from 36,500 € to 17,095,000 €.
You can buy a house in Turkey from 90,000 €.
Price range for Turkish new buildings from 36,500 € to 4,429,000 €.
Where is the cheapest property in Turkey?
What are the advantages of buying a property in Turkey?
How to buy a property in Turkey?
The sequence of buying Turkish real estate is as follows:
Conclude a contract for the purchase and sale of housing in Turkey.
Get a tax identification number (TIN) and open a Turkish bank account.
Make a deposit of 10–25% of the value of the purchased property.
Translate and notarize passports.
Obtaina permit for the purchase of real estate.
Obtain a Turkish title deed (TAPU).
How to get a residence permit in Turkey through buying a real estate?
To obtain an annual residence permit, it is enough to own any property in Turkey. At the same time, the cost of the purchased object by a foreigner does not matter, whether it is a luxury villa or a small studio apartment. The obtained residence permit is extended annually, provided that the property rights are preserved.
How to get Turkish citizenship for investment in 2021?
To obtain Turkish citizenship, you must have lived in Turkey with a residence permit for 5 years. At the same time, the minimum required period of stay in Turkey by the applicant must be at least 6 months within one year. To obtain Turkish citizenship, you must be fluent in the Turkish language.
There is also a more simplified procedure for obtaining Turkish citizenship for a significant contribution to the economy:
purchase of housing in the amount of $400,000 or more;
contribution to the country's economy from $500,000.
This will allow you to get a Turkish passport in just 2–6 months.
Can I have dual citizenship in Turkey?
Yes, dual citizenship is allowed in Turkey. There is no need to give up your country's passport.
Tranio's media publications
Bloomberg

Welt

Forbes

TPI

Mipim

Algarvedaily