Property for sale in Turkey
All types
Type of property
Apartments

Houses, villas, cottages

Terraced houses

Show all types
78k – 2.8M
Price
100k

300k

500k

700k

1M

2M

3M
100k

300k

500k

700k

1M

2M

3M
Property in Turkey. Turkish real estate prices
Property for sale in Turkey is in great demand among overseas buyers and Antalya is the most sought-after real estate destination chosen by 60% foreign investors. Istanbul and Muğla are also popular. The favourable climate and good prices are some of the main reasons why investors buy property in Turkey.
Turkish properties sell for €300–400/sq. m. in Alanya, €400–500/sq. m. in Antalya, €600–1,600/sq. m. in Fethiye and €1,000–1,300/sq. m. in Bodrum. To buy a square meter in Istanbul, it costs €700–1,600.
Buying prices of real estate in Turkey are constantly on the rise, gaining 17% in 2013 and another 14% in Q1 2014.
Properties in private complexes with a common pool within walking distance from the beach are especially in demand with apartments priced at €40,000–60,000. Villas are less popular as they are more expensive. A house in Alanya, Antalya or Kemer sells for €250,000–350,000.
Tranio's managers are here to help you select a property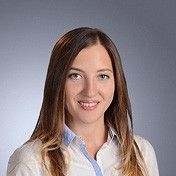 Maria Zharaya
Head of Tranio Turkey
+44 17 4822 0039
0% commission to Tranio

Residence permit support

Mortgage rates from 6%