Property for sale in Portugal
All types
Type of property
Apartments

Houses, villas, cottages

Terraced houses

Show all types
141k – 16.9M
Price
100k

300k

500k

700k

1M

2M

3M
100k

300k

500k

700k

1M

2M

3M
Real estate in Portugal. Portugal property prices
There is more and more demand for property in Portugal among foreign buyers. Lisbon, its suburbs and the Algarve region remain the most popular destinations to acquire real estate in Portugal. The Lisbon Riviera attracts tourists with its gorgeous beaches, world-famous golf resorts and a renowned Formula 1 circuit. Apartment prices vary here from €120,000 to €4,500,000. Algarve is the southernmost province of Portugal with a 200 km coastline for unrivalled beach experiences. €11M–12M will buy a villa and studios sell for €70,000–80,000.
Foreign buyers also like to buy property on Madeira Island in the Atlantic Ocean. The famous Madeira wine is produced here in Cabo Girão and Estreito de Camara de Lobos. An apartment in Madeira can sell for €160,000–200,000 while houses can be found for €300,000–800,000.
Since 2012, it is possible to get a residence permit for purchases of property for sale in Portugal over €500,000.
Apartments for sale in Portugal cost €800–3,800/sq. m. Detached houses and villas cost €650–4,600/sq. m. and it's also possible to get a mortgage in Portugal at 5–7% per annum.
These and other properties in Portugal can be found in our catalogue.
Tranio's managers are here to help you select a property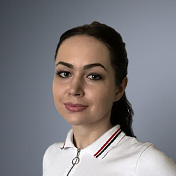 Kseniya Kolesnikova
Real Estate Expert
+44 17 4822 0039
0% commission to Tranio

Residence permit support

Mortgage rates from 2.5%