Property for sale in Germany
In total 422 listings
All types
Type of property
Apartments

Houses, villas, cottages

Terraced houses

Show all types
100k – 10.9M
Price
100k

300k

500k

700k

1M

2M

3M
100k

300k

500k

700k

1M

2M

3M
Real estate for sale in Germany - magnet for investors
Property in Germany is a profitable investment as buying prices in German cities are times as low as in the neighbouring European countries, such as France and UK. For instance, the average price of property in Paris soared above €8,000/sq. m., whereas a square meter of real estate in Berlin sells for no more than €3,000/sq. m. However, homes are more expensive to buy in other large cities, such as Munich, Hamburg, Stuttgart and Frankfurt am Main, than in Berlin.
Real estate in Germany can cost from €10,000 (studio in a small town) to millions of euros (new luxurious apartments in Munich). Property here can be leased for €30–230 per night depending on its type and location.
Many investors buy a property in Germany for investment purposes, as the country is a top five global economy ranked as the strongest one in Europe. Besides, prices of real estate in Germany are constantly on the rise, driving up rentals and ensuring quick returns.
Tranio's managers are here to help you select a property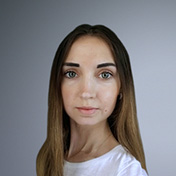 Anastasia Shchepetova
Real Estate Expert Tranio in Germany
+44 17 4822 0039
0% commission to Tranio

Residence permit support

Mortgage rates from 1.5%