Property prices in Germany
12,647 views
·
Updated on
With the largest and the most stable economy in Europe, Germany is an attractive destination for investment capital from around the globe. One way to maintain and increase capital is to invest in real estate.
The German property market is heterogeneous: the situation in western Germany is significantly different from that in eastern Germany, while Berlin, the capital of the country, is characterised by its own specific features.
Real estate prices in Germany



Population, millions

Unemployment rate, %

Purchasing power p.a, €

Property prices, €/m²

Germany

83.19

5.9

23.6

4,231

Berlin

3.67

9.7

21.8

5,536

Western Germany

Munich

1.48

3.2

31.4

8,936

Frankfurt

0.76

7

26.4

6,937

Düsseldorf

0.62

8.2

27.4

5,167

Eastern Germany

Leipzig

0.59

8

20.8

3,627

Dresden

0.56

6.7

21.7

3,626

Potsdam

0.18

6.1

23.4

5,624

Sources: statistikportal.de, arbeitsagentur.de, gfk.com, wohnungsboerse.net
German property investments are reliable and show promise thanks to the following key factors:
Stable economy. In 2020, Germany's GDP amounted to €3.3 trillion (the fifth largest GDP in the world and the first in Europe).
Low unemployment rate. The unemployment rate has declined by 0.9% year-on-year, hitting 5.1% by March 2020, a record low since 1990. Due to the coronavirus pandemic, the unemployment rate has inevitably increased. By April 2021, it had reached 6%, still below the EU average of 7.3% in 2021.
Population growth. In 2021, the country's population is more than 83 million. The population is constantly growing due to high levels of immigration.
German nationals' incomes are rising. In 2019, the average German salary reached a record high of €3,994 per month. In 2020, A full-time employee earned an average of €3,975 gross per month.
Among the main incentives for property demand in Germany are cheap mortgages. The average interest rate over the last 17 years is just 3.37%, whilst in March 2021 it was down to 1.18%.

Loan repayments have become less burdensome, leading to a considerable increase in property demand and, subsequently, prices.
Berlin: a market with a great potential
The German capital´s economy is booming. In 2019, Berlin's GDP grew by 5.3%, exceeding the national average by 4.7 percentage points. Key industries are IT, healthcare, electrical goods manufacturing and tourism. Berlin houses the largest number of start-ups in Europe: a new company opens every 20 hours there.
What is facilitating the growth in Berlin's population?
The main reason is due to young professionals who come to the city in order to find jobs. Every year, the number of inhabitants increases by 40,000, a number which totals over 1% of the capital's population.
The Berlin property market is one of the most dynamic in the world. The economic growth and rising population in the city are fuelling demand. As a result, real estate prices are constantly increasing:
between 2015 and 2021, the residential property prices in Berlin more than doubled to €5,130 per m² on average.
the average residential property rental rate grew by 50% over the same period to reach €12.5 per m² per month.
Mitte, Friedrichshain-Kreuzberg, Charlottenburg-Wilmersdorf and Pankow are the most expensive locations in Berlin. These four boroughs are the only parts of Berlin where the median purchase and rental prices exceed the city average.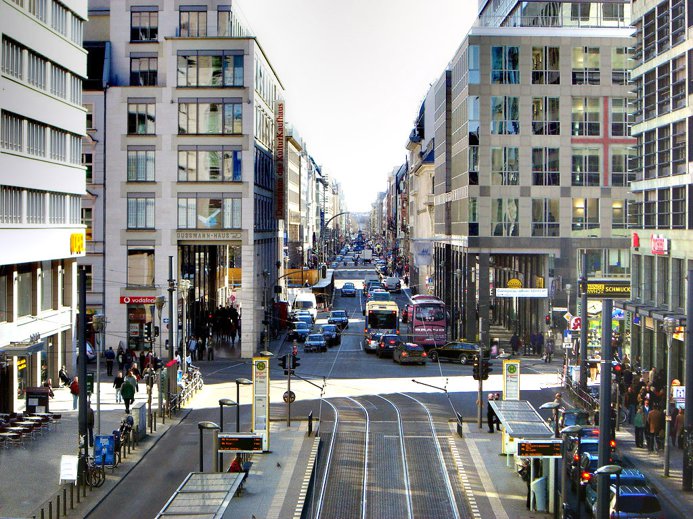 Mitte is the most expensive property market in Berlin, with the median price for flats running at €7,050 per m² (for comparison, in Friedrichshain-Kreuzberg, the second most expensive borough, it is €6,500 per m²). The median rental price in Mitte is €20 per m², which is 60% above the Berlin average.
Residential properties are cheaper on the outskirts: for instance, in Marzahn-Hellersdorf, a borough in eastern Berlin, the average price is €3,171 per m² are on offer, whilst rental rates in the area are around €8.55 per m².
When buying a flat in Berlin, you shouldn't expect to obtain a quick profit from rental. The local residential real estate is promising primarily in terms of its future capitalisation. Property in the capital generates a reasonable rental income of 3–4% and gains in value annually.
Non-residential property is also in high demand in Berlin. In 2019, €70.8 billion was invested into the commercial segment. The demand for such property continues to grow, especially in the central districts. This price growth has led to a decline in the yield rates to 3–6% per annum.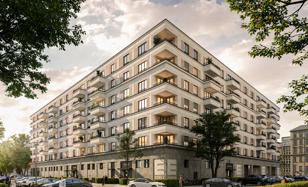 From 355,000 €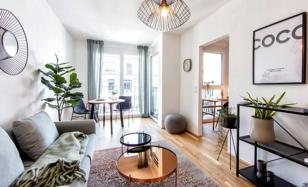 From 330,000 €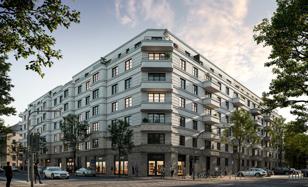 From 363,000 €
Western Germany: a liquid property market
Western Germany is a commercial and industrial region with well-developed infrastructure, low unemployment and a population with increased purchasing power. The real estate market of western Ger-many is characterised by:
high demand for property rental and purchase;
fewer properties on offer when compared to eastern Germany;
high rental rates: €15–22 per m² per month for residential properties and €38 per m² for commercial properties;
high property prices: starting from €5,000 per m² on average;
low yields: 3–6%.
Munich, Stuttgart, Frankfurt am Main, Düsseldorf and Hamburg are the largest high-liquid property centres in the western region.
| | Average purchase price, €/m² | Price increase since 2015, % | Average rent price, €/m² | Price increase since 2015, % |
| --- | --- | --- | --- | --- |
| Munich | 8,936 | +49 | 22.95 | +39 |
| Stuttgart | 5,663 | +47 | 16.71 | +21 |
| Frankfurt | 6,937 | +79 | 22.56 | +25 |
| Düsseldorf | 5,167 | +121 | 13.63 | +28 |
| Hamburg | 6,251 | +42 | 15.19 | +16 |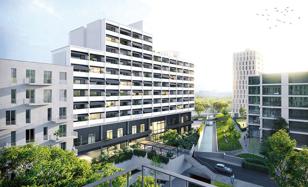 From 305,000 €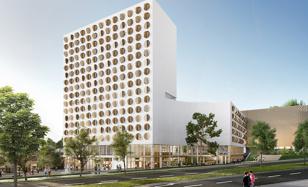 From 215,000 €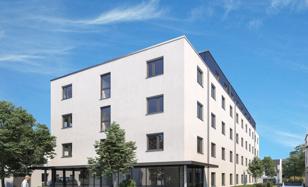 From 229,000 €
Experienced investors look at not only metropolitan cities whose overheated markets bring about high property prices, but also cities with 50,000 to 300,000 inhabitants, well-developed infrastructure and low unemployment rates.
Such locations, where the property prices retain a potential for growth, include Ludwigshafen, Regensburg, Ingolstadt, Oldenburg and Heilbronn. At the same time, in smaller communities with 20,000–50,000 residents, a yield equal to that in larger cities can be obtained with properties that are 10–15% cheaper.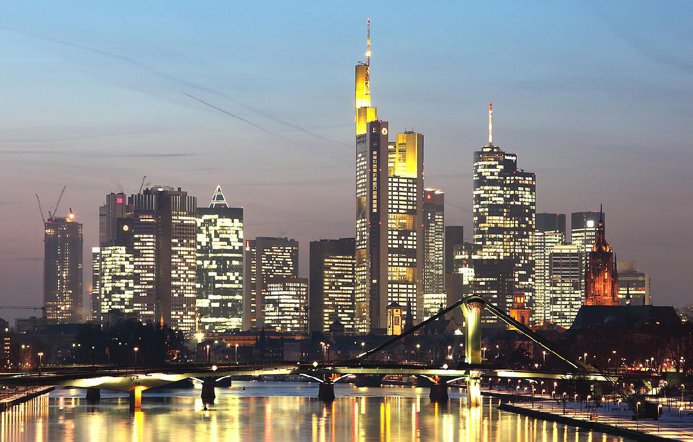 Western Germany's successful economy also fuels demand for non-residential properties: offices, hotels; high-street retail buildings; warehousing facilities; spaces for small and medium enterprises. Commercial real estate in big cities is a safe option due to its liquidity being high on account of its price constantly increasing. Investors choosing such properties count not on the current income they offer, but on future capitalisation growth.
— Which commercial properties in western Germany are the most reliable? — Those in the right locations, with long-term rental contracts and in good condition.
We consider retirement homes and medical centres to be the most promising commercial property types over the next 15–20 years.
Western Germany, especially the southern parts, also has a well-developed domestic tourism industry. The region's most popular resorts are the spa town of Baden-Baden, the ski resort of Garmisch-Partenkirchen, in addition to Starnberg and Titisee-Neustadt. The rental demand in popular tourist areas is high: for instance, in 2019, Frankfurt am Main attracted over six million tourists, whilst the town's hotels have no more than 60,000 bed spaces.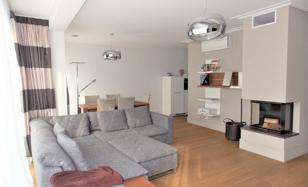 390,000 €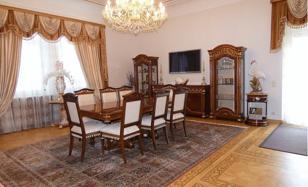 1,000,000 €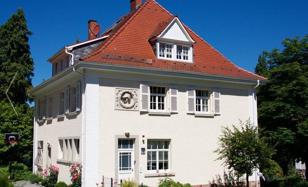 1,600,000 €
Eastern Germany: dynamic market development
Eastern Germany attracts investors with the rapid growth of its economy and its high potential for development. The population is growing, and so is purchasing power in the region. Meanwhile, the unemployment rate is falling: in Potsdam, for example, it amounted to 6% in 2021.
In general, the real estate market of Eastern Germany is characterised by:
properties being 60–70% cheaper than in western Germany;
relatively high yields: 4–8%;
a larger number of properties on offer when compared to the western regions;
property price and rental rate growth: between 2015 and 2020, in large cities, prices grew by 74% on average, and rental rates increased by 19%.
The most promising real estate markets in eastern Germany are located in the big cities: Leipzig, Dresden, and Potsdam whose well-developed infrastructures and moderate living costs attract young people. In 2020, the average rental rate in Leipzig reached €7.7 per m², which is almost 24% higher than in 2015 but still significantly lower in comparison to the large cities of western Germany.



Average purchase price, €/m²

Price increase since 2015, %

Average rent price, €/m²

Price increase since 2015, %






Leipzig

3,750

+198

8.05

+24

Dresden

3,626

+34

8.64

+19

Halle

2,734

+101

6.44

+9

Weimar

2,552

+117

8.3

+20

Chemnitz

1,714

+47

5.55

+7

Source: wohnungsboerse.net
Thanks to the relatively low prices, the yields in eastern Germany are still higher than in the west of the country: about 4–6% for residential properties and 6–8% for commercial ones.
The growth of large and medium-sized cities in eastern Germany makes for promising markets for investors. The relatively low prices for local real estate will ensure higher rental yields, whilst the continuing economic growth will allow investors to resell property at a profit in 7-8 years.
Such small university cities as Halle and Chemnitz favour student property investment, with there being many international students wishing to obtain a high-quality German education at a reasonable price.
Property prices in other countries:
Subscribe not to miss new articles
We will send you a content digest not more than once a week
Subscribe
Property buying guide for Germany
Article 1 of 9
Top 5 Articles of the Month