Property prices in Spain in 2021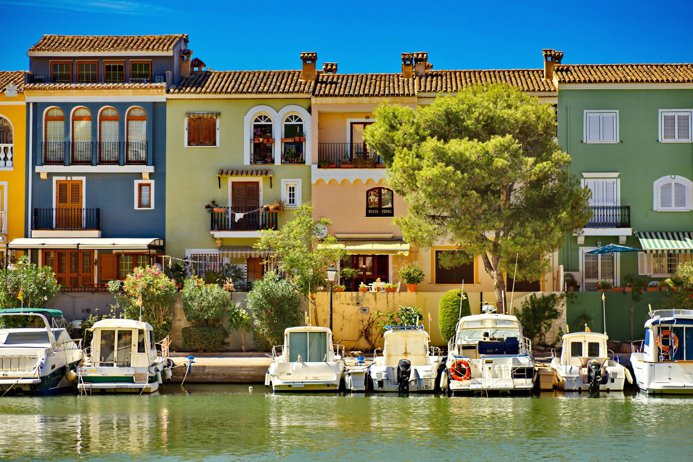 Barcelona, Madrid, Costa Blanca, Costa Brava and Costa del Sol, as well as the Canary and Balearic Islands are the most popular destinations to buy property in Spain. You can find villas by the beach, apartments with sea views and cheap townhouses in southern Spain. 
Foreign nationals have the unlimited right to buy and sell all kinds of property such as residential, commercial or land. Most foreign homebuyers are British, Germans, French, Belgians, Italians and Swedes.
Regions overview
The Costa Blanca is the most affordable region in terms of residential property prices. Studios or one-bedroom apartments near the beach are available at prices from €70,000.
Small detached three-bedroom houses 10-15 km away from the sea on the Costa Blanca sell for a minimum of €150,000. Newly-built villas 2-4 km away from the sea on the Costa Blanca sell for a minimum of €250,000-300,000.
In northern Costa Blanca, the towns of Calp, Dénia, Moraira, Jávea and Altea are located. In these towns, real estate is popular with the affluent foreign nationals and retirees who prefer calm relaxation. 
South Costa Blanca is a resort area. The most popular cities of this region are Alicante, Torrevieja and Orihuela Costa. Thanks to the active construction, the local residential property prices are lower. The region is chosen by the buyers with modest budgets.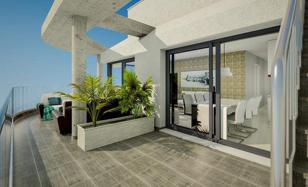 140,000 €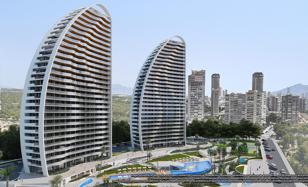 781,000 €
Alicante in southern Costa Blanca is the most popular region among foreign property buyers. In the province of Alicante, foreign residential property buyers accounted for 41.81% of the Q2 2019 total.
Real estate in Alicante is on average twice cheaper than in Madrid and Barcelona. As of February 2020, apartments in the city of Alicante sold at €1,500/m². 
Residential property in Catalonia is more expensive than on the Costa Blanca. For €150,000 only small apartments are available there. 
Residential property prices in Catalonia have increased by 40.5% over the past five years. This is the highest figure among the regions of Spain after Madrid.
Barcelona is one of the most expensive and the highest-yielding real estate markets in the country. As of February 2020, properties in the city were available at an average of €4,100/m². 
An apartment in the city of Barcelona costs over €500,000. At the same time, the rental yields reach 4 - 5% per annum.
The Costa Brava is a coastal region located north of Barcelona and spanning to the border with France. Families with children buy residential property there. Residential real estate is available at an average of €2,500/m² on this coast. 
In Girona, a Costa Brava city, the average property price had grown 10% by February 2020, running at €2,250/m².
Madrid offers the most expensive residential real estate in Spain. Its price averages €235,000, which is 56% higher than the nationwide figure. 
Property prices in Madrid have increased by 50% over the past five years. This is the highest growth among the regions of Spain. Apartments in Madrid cost €4,400 /m² on average. A typical 120 m² apartment in the centre of the city costs €550,000.
Marbella is an upscale Mediterranean resort on the Costa del Sol. In December 2019, the average residential property price in Marbella reached almost €3,000/m², exceeding the pre-crisis levels. This is 8.7% higher than the previous year. 
As of February 2020, residential property on the Canary Islands was available at an average of €1,900/m². The local property market has begun to recover rapidly after the crisis. However, the cost of housing remains 30% lower than the 2008 peak values.
Prime property in southern Tenerife is appreciating rapidly. Prime villas cost from €1.5M to €8M there.
As of February 2020, the average property price on the Balearic Islands reached €3,000/m². The local prices grew by 4% over a year.
Price dynamics 
Between 1996 and 2007, the Spanish property market experienced a boom. During those years the country's residential real estate became 197% more expensive on average. Adjusted for inflation the growth ran at 117%. In Catalonia, Andalusia and Valencia, the prices soared by 250% or 155% adjusted for inflation. Spain was one of the European countries with the highest price growth rates.
Between 2006 and late 2012, Spanish properties depreciated by over a third — 34.6%. In 2006, the price per square metre averaged €2,892 (which was the peak value), while in 2012 it averaged €1,891. 
The building spree and the subsequent crisis led to the property demand in Spain proving to be insufficient. This resulted in an excessive supply in the market and a rapid decline in prices, especially on the Costa Blanca. 
The prices for Spanish housing collapsed by a total of 41.9% between Q4 2007 and Q3 2015. Adjusted for inflation, the fall was by 46.8%.
The economic growth, low interest rates, affordable housing prices and the increasing number of foreign investors helped the market to recover.
Between January 2015 and January 2020, the average property price increased by 13.2% across Spain, the growth was the highest in Madrid — 25.7%, Catalonia — 18.5% and Andalusia — 12.5%. A slight price decline was observed in the regions of Asturias — by 6%, Extremadura — by 5.5% and Cantabria — by 4.8%.
Spanish properties have become 3.4% more expensive over a year, being priced at an average of €1,752/m² as of February 2020. The property market has not yet returned to the pre-crisis levels and has a potential for growth. 
Average residential property prices in Spanish regions as of February 2020
| Provinces | €/m² | Y/Y, % |
| --- | --- | --- |
| Alicante | 1,575 | 3.9 |
| Almería | 1,071 | -0.3 |
| Asturias | 1,341 | -1.6 |
| Balearic Islands | 3,060 | 4 |
| Barcelona | 2,676 | 1.6 |
| Valencia | 1,226 | 1.9 |
| Cantabria | 1,453 | -0.4 |
| Las Palmas | 1,900 | 3.5 |
| Madrid | 2,796 | 1.4 |
| Málaga | 2,210 | 8.1 |
| Murcia | 1,051 | 5.3 |
| Tarragona | 1,363 | 2.7 |
| Girona | 2,020 | 2.8 |
| Spanish average | 1,752 | 3.4 |
Subscribe not to miss new articles
We will send you a content digest not more than once a week
Subscribe
Done!
Property buying guide for Spain
Article 1 of 7
Top 5 Articles of the Month