Spanish citizenship — how to get it in 2023?
Spanish legislation provides several ways of officially becoming a national (or a subject, since Spain is a monarchy). One general requirement is a compulsory Spanish residency. Depending on the chosen means of acquiring Spanish citizenship, the obligatory time spent in the country may vary from one to 10 years.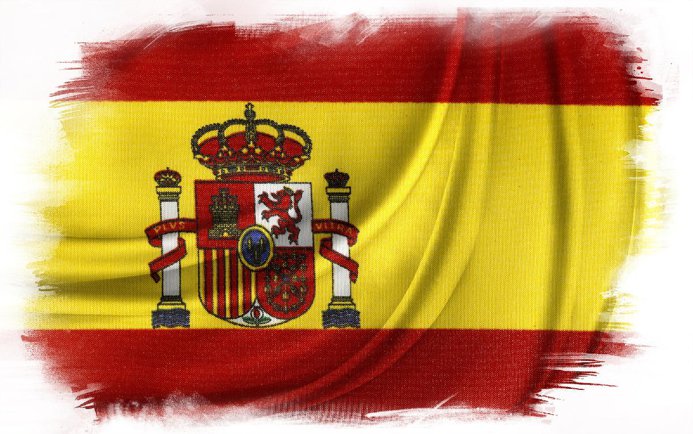 The lucky ones born in Spain will have it easiest. It isn't even necessary for the parents (or one of the parents) to be of Spanish nationality. Children born on the territory of Spain to foreigners, those whose parents are unknown and adopted children under the age of 18 are all eligible to get a Spanish passport. Such applicants will be required to live in the country for one year, while their applications for citizenship will be processed in a simplified manner. In addition to the aforementioned, after a year spent living in Spain, the following persons may apply for citizenship:
foreigners who are in a legal marriage with a Spaniard;
foreigners whose mother, father, grandmother or grandfather were of Spanish origin;
widows and widowers who officially lived with a deceased spouse (a Spaniard) for no less than a year.
Citizens of Latin America, Andorra, the Philippines and Portugal are required to spend as little as two years legally living in Spain to exchange their citizenship for a Spanish one. The same requirement applies to the descendants of the Sephardi Jews, who were banished in the XV century from the Pyrenean peninsula. Furthermore, persons with Refugee Status can also apply for Spanish citizenship. In this case, the minimum period of residency is a slightly more generous five years.
Spanish legislation provides for exceptional cases when the authorities take up the decision on granting citizenships. One such example occurred in 2004 when victims of a series of terrorist attacks and family members were offered Spanish citizenships. The authorities can also grant citizenship to those who spent a substantial time living in Spain, considered themselves a national (not being aware of their real status), made use of all the services provided by the state, performed their civic duty, and demonstrated decent behaviour and respect towards Spanish laws.
For all other citizenship applicants exists a process of naturalisation, which requires the applicant to live in the country for 10 years, spending no less than 183 days a year on the territory of Spain. But, even this procedure has its exception, a program under the name of Golden Visa. This path to citizenship of Spain is most suitable for investors with a desire to make a contribution to the country's economy.
Golden Visa Spain
The program that issues Golden Visa's grants a residency in return for an investment into the country's economy, like buying a house. Later based on this document the investor can apply for Spanish citizenship. Transparency International estimates, that from the start of the program in 2013 up to October 2018, over 24,000 foreign citizens gained 'investor residency' status. Spanish investment visa appears to have become the most appealing for Europeans. Spanish investor residencies are most widely acquired by citizens of Russia and China.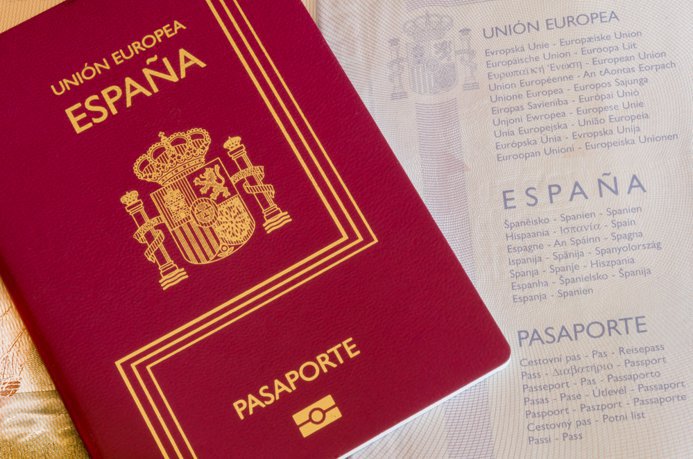 Spanish legislation offers several options to earn a Spanish investor visa: putting the money into financial assets (national debt (€2,000,000), stocks and equity in companies with a Spanish capital (€1,000,000), investment funds established in Spain (€1,000,000), bank deposits of Spanish financial institutions (€1,000,000)), real estate (€500,000), or into a Spanish business projects of particular socio-economic interest. With the latter, the significance of the project and investor's contribution will be evaluated by the Ministry Responsible for Investment Trade & Commerce (DGCOMINER).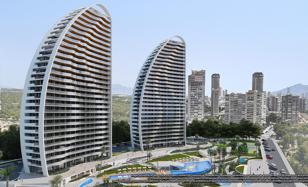 783,000 €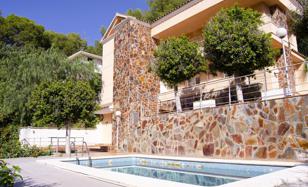 775,000 €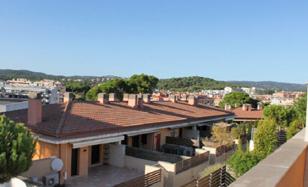 520,000 €
The most popular of the available options among investors planning to get the Golden Visa to Spain is to invest in purchasing of the Spanish real estate, not just because it has a relatively low threshold of 'entry'. The object of investment can either be a property for commercial or residential use. Moreover, it doesn't matter to the Spanish authorities how the owner is planning to exploit the property, for living in or renting it out.
According to JJL, profit from real estate investments in Spain amounts to 4.2% annually. The interest rate on mortgage loans is currently at around 2.38%, and the average price of a square meter is estimated at €2,893, according to statistics from Numbeo.
To apply for a Spanish residency permit when purchasing a property, the investor must provide:
a passport;
an insurance policy which is  valid in Spain from either a state or a private insurance company;
a certificate proving that the investor has no criminal record;
a confirmation that the investor has sufficient financial resources;
a certificate from the  Register of real estate and the contract of sale;
a pledge agreement certified by a notary (if the purchase was not registered in the Registry)
One can acquire 'investor residency' via a simplified procedure that takes up to 20 days.
Initially, residency is given for two years, after which it can be prolonged by further five years an unlimited number of times. We would like to draw your attention to the fact that if the real estate investment is made with a pledge agreement, then the residency is given for only six months! In order to apply for a Spanish residency permit, a person must be in Spain. If applying from outside the country, the investor visa can be obtained. It takes 10 days to issue one and it will be valid for a single year. Subsequently, it can be transformed into a residence permit in Spain.
Once the investor has attained residency, they have the right to work and live anywhere in Spain. Together with the investor or separately from them, the following are eligible for residency: their spouse (a civil marriage is equal to legal marriage), underage children, and adult children or parents that are dependant on the investor.
Spain Golden Visa programme does not oblige the investor to spend the whole year in the country, visiting the country at least once a year is enough. Hence, the investor can keep their previous tax residency, or change it if they wish to stay in Spain for over 183 days a year.
The procedure of acquiring Spanish citizenship by investment
After residing in the country for consecutive five years, the investor can apply for a permanent residency in Spain, or prolong their current status. For this, they will need to provide a valid investor's visa (it can be expired but by no longer than 90 days), and proof that they were present in the country for a month within the last year. After 10 year of residency, one can apply for the citizenship of Spain. The term of its consideration is at most a year.
The prepared package of documents must be handed to the civil registry office at the place of registration in Spain, or sent via an online form through the Ministry of Justice's website.
Documents required when applying for citizenship on the grounds of a permanent residence:
a standard application;
a foreign citizen's/EU family member card, or a certificate of registration with the Central Registry
a certificate of registration;
a valid passport;
a birth certificate, either translated or legalised;
a certificate proving that the  investor has no criminal record in their country of origin, either translated or legalised;
a confirmation that the  investor has sufficient financial resources in Spain;
a confirmation that state fees have been paid;
a DELE certificate, confirming the level of language proficiency.
Is dual citizenship available in Spain?
Spanish legislation does not forbid dual citizenship. This means that the person applying for Spanish citizenship will not be asked to renounce their initial citizenship. Both will be considered valid and equal. But, this might only be the case towards countries which Spain has relevant bilateral agreements with, as well as the Latin American countries where the official languages are Spanish or Portuguese, Andorra, the Philippines, Equatorial Guinea and Portugal.
At the same time, Spanish legislation provides grounds for a citizenship to be annulled. Such a decision may be reached, if the citizen used their prior citizenship three years after receiving their Spanish passport, entered military service or took a public office outside of Spain. Spanish citizenship can also be revoked if it turns out that when it was received, the applicant provided false data.
Spain Citizenship: rights and obligations
Obtaining the citizenship of Spain obliges the newly made citizen to adhere to its laws. Thus, the investor, who wishes to handle their business in Spain, must be aware of the peculiarities of the Spanish taxation system, which may differ significantly from that in the country of their previous citizenship. Spain has a progressive taxation system, so the tax may vary from 19% to 45% depending on the level of income. The tax on real estate depends on the type of the property and cannot exceed 1.3% of its cadastral value.
A Spanish passport holder receives considerable freedom of movement around the world. According to the Henley & Partners index, as of 2018, Spain comes fifth (out of 119 countries) in the freedom of movement ranking, which reflects the changes in the visa-free regime of countries around the world. The Spanish passport permits its holder to visit 186 countries without the need for a visa.
Subscribe not to miss new articles
We will send you a content digest not more than once a week
Subscribe
Property buying guide for Spain
Article 5 of 8
Citizenship (getting passport)
Top 5 Articles of the Month