Medicine and healthcare in Germany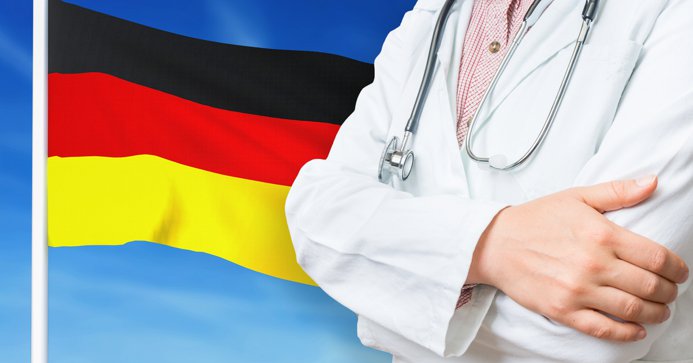 Medical services in Germany are believed to be one of the best in the world. The 2020 report by the European Commission looking at the state and performance of healthcare systems in the EU ranked Germany as number four for the quality of medical services. About 250,000 foreigners come to Germany each year for medical treatment in German hospitals. Health tourists from other countries are allowed to enter Germany even despite the current COVID-19 restrictions temporarily closing the borders of the country for the other categories of tourists.
Medical insurance
Those who legally reside and are employed in Germany are covered by medical insurance that can be statutory or private. The medical insurance policy covers medical expenses included in the insurance plan. About 87% of Germans are enrolled in the statutory medical insurance system paying lower insurance premiums as compared to the private insurance holders and getting comprehensive insurance coverage. Statutory insurance policies cover outpatient treatment, dental care costs (typically 60-75% of the bill), the cost of some medicines and devices, and some other costs. The unemployed spouse and children can get coverage under the statutory insurance policy of the insured.
A card with a photograph and personal data proves that the insured is registered with a statutory insurance company. The insured should show this card each time they consult the doctor. The insurance policy is valid throughout the entire EU.
An average medical insurance contribution is 14.6% of the gross income and might range from 14.6% to 17.3% in different federal states. About half of such contribution is covered by the employer.
Everyone covered by statutory insurance is free to choose their GP and doctors to visit. However, patients may not choose their treating doctor or treatment in case of inpatient care. Unlike the insurance policies in the USA, Russia, and other countries, even the cheapest medical insurance policy in Germany shall cover almost 100% of medical expenses and shall not curb the scope of the medical services provided. Yet patients are to pay for some medical services, such as non-urgent medical tests or 25-40% of dental service cost.
A private insurance policy would cover even more medical services and help schedule quicker doctor appointments than statutory coverage.
Medicines
Medicines in Germany are sold only through pharmacies (Apotheke) and are usually authorised for sale with a prescription only, with very few non-prescription exceptions. The cost of prescription medicines is partially covered by the individual and partially by the insurance provider. Non-prescription medicines are covered by the individual.
Hospitals and medical service providers
Hospitals in Germany may be public, private, and charitable run by religious organisations. A patient is generally referred to an in-patient treatment by the GP and may not go to the hospital on its own initiative (unless the condition requires urgent care). The insurance policy covers treatment expenses in certain cases. In-patient care might be expensive, so the costs should better be known before the treatment.
As a rule, the patient is to consult first the GP (Allgemeinarzt) scheduling appointment well before, for example by the phone. The patient covered by a statutory policy almost does not bear any expenses and the doctor submits the bills directly to the insurance company.
Tentative cost of medical services in Germany:
| | |
| --- | --- |
| Medical examination | €2,000–6,000 |
| Surgery | from €1,500 |
| Childbirth | €3,500–7,000 |
| Rehabilitation (20 days) | €20,000 |
An individual not covered by insurance may seek free medical help from charity organisations, such as Medinetz or Malteser, with care facilities in many German cities.
Urgent care
If you need urgent medical attendance and the hospitals are already closed, dial 116 117 to reach an on-duty doctor. 112 is a free emergency number to call for urgent medical assistance in all the localities in Germany. An ambulance arrives in about 15 minutes and provides free help to the insured, whereas the cost of the same medical services for the uninsured might be as high as €400. German law obliges doctors to help everyone in case of an emergency, but many doctors refuse to provide urgent services to the uninsured as their fees might remain unpaid in such cases.
Health tourism
Many health tourists come to Germany from abroad to undergo treatment in popular medical centres, such as the university hospital Aachen and hospitals in Hamburg, Heidelberg, Munich, Freiburg and others.
The most attractive cities for health tourism are Munich, Berlin and Hamburg where there are world-renowned doctors and large medical centres, such as Klinikum Großhadern, one of Germany's largest hospitals, Rechts der Isar, and Ludwig-Maximilians-University (LMU) university hospital in Munich.
German is a leading spa destination in Europe. The most famous balneological resorts in Germany are Badenweiler (Baden-Württemberg), Baden-Baden, Bad Kissingen, Bad Reichenhall (Bayern), Bad Kreuznach (Rheinland-Pfalz), Bad Nauheim, Bad Homburg vor der Höhe, Wiesbaden (Hessen), and Bad Elster (Saxony). The water from the local springs has a good curative effect on the conditions connected with gastrointestinal disorders, cardiovascular diseases, musculoskeletal disorders, and strong anti-ageing properties.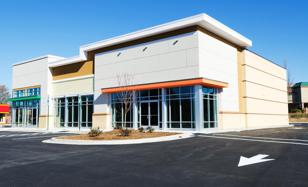 7,500,000 €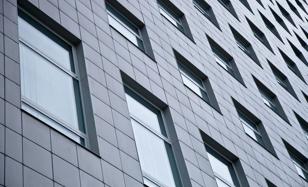 11,500,000 €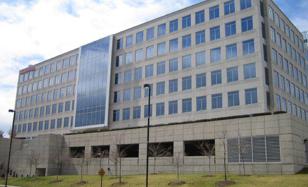 3,950,000 €
Subscribe not to miss new articles
We will send you a content digest not more than once a week
Subscribe
Property buying guide for Germany
Article 7 of 8
Top 5 Articles of the Month