Permanent residence in Germany: how to get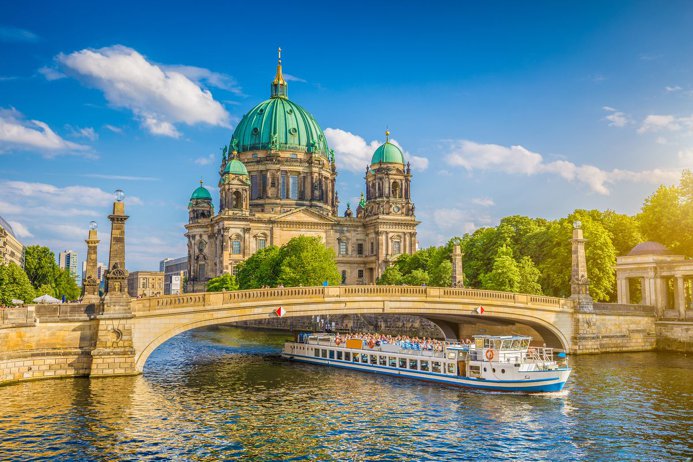 When you move to Germany on a permanent residence permit, the experiences that you will gain include a steady economy and high living standards, fair wages and excellent healthcare and education. Tranio experts share a checklist for those willing to move to Germany.
How to move to Germany?
Immigration to Germany is a step-by-step process that comprises the following.
National D visa to enter Germany → residence permit for one to three years → to be extended over the course of five years → German permanent residence for five years if the applicant never stayed outside of the country for more than six months in five years → German citizenship after living for eight years in the country.
National visa
The first step to immigrate to Germany is to obtain a national D visa. A national D visa is a long-term visa that allows its holders to live in the country for 90 days of six months. A national visa is usually issued for the purposes of work, studies, medical treatment, family reunion, late repatriation, or Jewish immigration. An applicant seeking a D visa must submit the required set of documents to a German consulate in person and must pass an interview. Please see the documents required to apply for a national visa on the above grounds on the website of a German diplomatic mission.
Residence permit
The second step is to have a national D visa converted into a temporary residence permit issued on the same grounds. A residence permit gives the right to live in Germany for at least six months and up to two or three years depending on the type of the visa and may be extended if there is a need.
A national visa is needed to enter the country and should be issued on the same grounds as the requested residence permit — academic studies, startup of a business, contract job, marriage to a German citizen, etc. Temporary residence applications are filed at the Federal Foreigners Office of Germany. The authorities cancel a residence permit if its holder stays outside of Germany for more than six continuous months.
Permanent residency
The third step of immigration is to convert a temporary residence permit into permanent residency. Permanent residency in Germany entitles the residents to acquire the same rights and obligations as those of German nationals, with the exception of political rights. The documents for a permanent residence permit are filed to a competent Federal Foreigners Office at the applicant's address in Germany. 
How to get a permanent residence permit in Germany: prerequisites
To live legally in Germany for at least five years,
To keep sufficient cash in a German bank to fend for yourself in Germany — at least €130,000 for a family or monthly earnings of €1,200–1,500 per a person;
To make voluntary or obligatory contributions to the state pension fund for 60 months;
To be law-abiding — not to be convicted of a criminal offence or penalised under administrative law for the last three years;
To obtain a work permit (for those entering on a work visa) or to carry out a lawful activity;
To prove German language proficiency (at the level of А1–В1) and to complete an integration course in order to get the insights into the legal framework and social order in Germany and the federal state where the foreigner resides;
To have own or rented living space in Germany with an area of at least 12 m2 for each family member.

354,000 €

240,000 €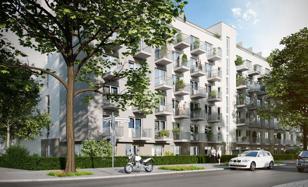 182,000 €
How to get a permanent residence permit in Germany
Work in Germany. High professional qualification, at least a B2 level of German language proficiency, a high-shortage professional occupation (IT, engineers, developers, health professionals) — all these allow to extend a residence permit over the course of five years and obtain permanent residency. Blue Card holders may file an early permanent residence application after 21 months of permanent stay in Germany if they have a B1 level of German language proficiency or after 33 months if their level of German proficiency is A1.
Business immigration. The entrepreneur and their family get residence permits in Germany for one year with the right to extend if the business turns out to be profit-making. Business immigrants have the right to apply for a permanent residency in Germany after three years if their company has been operating successfully and generates steady profits.
Studying at German universities. A student is given a residence permit in Germany for one or two years with the right to an extension until the end of the studies. Once the studies are completed, the student may apply for a residence permit for job-searching (for up to 18 months) and a permanent residence permit if an employment contract is made.
Family reunification. If a German citizen or a residence permit holder gets married to a foreigner, their foreign spouse and underage children may move to Germany. A spouse of a German resident must know the German language at least at the elementary level of A1 and may obtain a residence permit with the right of extension and may apply for permanent residence or German citizenship in three years.
Marriage to a late repatriate. Spouses of ethnic Germans — descendants of German ancestors — get residence permits for three years and may then apply for permanent residence or citizenship. Ethnic Germans and their children get German citizenship automatically without applying for a permanent residency first.
Jewish immigration. Jewish immigrants and their spouses from the countries of the former Soviet Union (except for the Baltic states) get permanent residence in Germany for six years with an option to obtain German citizenship. Their children first obtain a residence permit in the country.
What documents are necessary for a permanent residency in Germany?
Documents for a permanent residency from foreign applicants that lived in the country for over five years:
Application,
Foreign passport,
Two biometric 35х45 mm photographs,
Proof of income for the last three months,
Proof of employment, earnings certificate from the employer,
Proof of address,
Proof of an available living space that meets the required criteria (a sale and purchase agreement or a lease contract),
Certificate for passing an integration course,
Language certificate proving an A1 level of German language proficiency,
Health insurance.
Documents for a permanent residency from late repatriates:
Application for admission under the Federal Law on Refugees and Exiles (Antrag auf Aufnahme nach dem Bundesvertriebenengesetz),
A power of attorney (Vollmacht) issued to an attorney based in Germany;
Notarised copies of family members' foreign passports included in the application (Antrag),
Notarised copies of family members' certificates (of birth, marriage, divorce, adoption, as applicable),
Copies of birth certificates or death certificates of German relatives,
A clean criminal record certificate,
Copies of employment records, academic credentials, certificates, sole proprietorship proofs,
Language certificate proving German language proficiency at the level of B1 for the applicant and A1 for family members over 18 years.
Documents for a permanent residency for Jewish immigrants from the former Soviet Union:
Application for admission in German,
Foreign passport,
Birth certificate,
Military service card,
Academic credentials, certificates, diplomas,
Employment record book,
Marriage certificate,
German language certificate proving an A1 level of proficiency or higher,
Proof of Jewish descent (certificates of birth and death, old passports, house registers, archive files),
Two 35х45 mm photographs.
The applicant does not need to provide approval from a Jewish community in Germany as the Migration authority requests it itself.
Citizenship
The final step of immigration is to get a German passport on the grounds of living legally in the country on a residence or permanent residence permit for eight years. The qualifying period to live in Germany before obtaining citizenship may be reduced to six or seven years if the foreign applicant completes successfully an integration course and proves a B2 level of German language proficiency.
A spouse of a German citizen may obtain citizenship after living for three years in Germany. Germany does not grant citizenship by virtue of birth (jus soli or right of land). Germany does not recognise dual citizenship, and an applicant for a German passport would have to renounce citizenship of their home country. Citizenship in Germany entitles the immigrant to acquire the same rights as those of German nationals, including political rights, and the opportunity of visa-free travel to 189 countries of the world.

1,468,000 €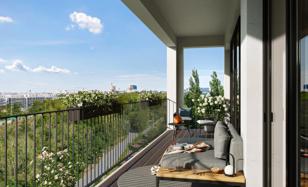 1,112,000 €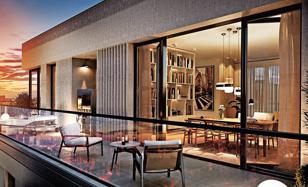 Price on request
Pre-requisites for obtaining citizenship:
Live in Germany for eight years on a temporary residence permit or permanent residency,
Prove a B1 level of German language proficiency,
Pass a citizenship test proving knowledge of German history, law, and culture,
Prove financial sufficiency,
Not receive social security or unemployment allowances,
Not be convicted of serious offences,
Renounce previous citizenship.
Subscribe not to miss new articles
We will send you a content digest not more than once a week
Subscribe
Done!
Top 5 Articles of the Month