The Best Universities in Berlin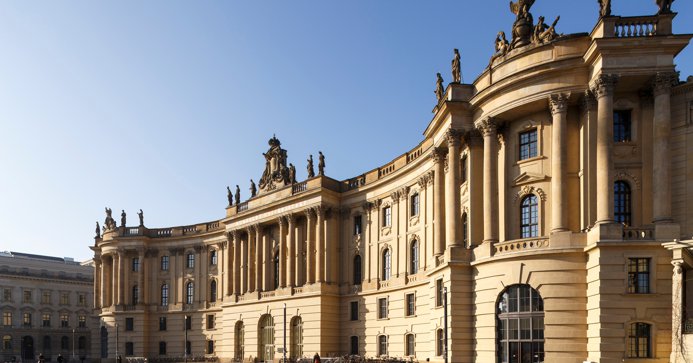 Higher education in Germany is considered to be one of the best in the world by quality and accessibility.  German universities are very popular with international students. Education at public universities in Germany is free of charge for both locals and foreigners, with the exception of universities in the Baden-Württemberg  region. Tuition in private German universities costs about 10,000–20,000 euros a year.
The admission process to German universities is open and transparent and the university website  usually provides prospective students with a step-by-step instruction. International students can apply online via uni-assist, a centralised web-service connecting  the majority of German universities. Here you can apply to several universities at once, and uni-assist will check the applicant's documents and check whether the foreign student is eligible for a chosen major The service will also inform applicants if the set of documents is not complete.
In Germany, it is possible to apply to university twice a year and start studying either in the winter semester in October or in the summer semester in April. However, the majority of study programmes start in autumn.
Humboldt University of Berlin (Humboldt-Universität zu Berlin)
Humboldt University is the oldest among Berlin's universities and one of the most prestigious. The main building of the university is located in the city centre, in Mitte, on Unter den Linden street. Karl Marx, Albert Einstein, Max Weber, Max Planck and other famous academics studied at Humboldt University. The university enrols almost 40,000 students in the winter semester of 2021/2022. There are about 6,800 international students among them. Campus locations: in Mitte and in Treptow-Köpenick (in the Adlershof Technology Park).
We offer an apartment complex in Köpenick near the Humboldt University building in Adlershof. The flats are rented with finishing, furniture, bathroom fittings and kitchen corner. The guaranteed rental yield is 4%, with the maximum operating costs being borne by the tenant. The residential complex will be commissioned in 2023.
Study details. The university now offers 63 undergraduate programmes and 71 graduate programmes. All undergraduate programmes are taught in German, and 21 of the graduate programmes are taught in English.
Tuition is free for all students, including foreigners. You only have to pay a semester fee of just over 300 euros.
Enrolment. Apply online: via the university website or uni-assist. You will need your school certificate, higher education diploma (if you already have one), and a language proficiency certificate (in German and/or English, depending on the programme you plan to study). All documents need to be translated into German or English and apostilled.
Deadlines. For the winter semester, Humboldt University accepts applications from prospective students from May 3 and closes admission between May 31 and August 31. The exact deadline depends on the chosen programme and whether the application is submitted directly to the university or through uni-assist.
Free University of Berlin (​​Freie Universität Berlin)
The Free University of Berlin was founded in 1948 in West Berlin in response to Humboldt University falling into the Soviet occupation sector. Now the Free University is the largest university in Berlin and has the highest enrollment competition among applicants. There are five Nobel Prize winners among the university's graduates.
Tuition at the Free University is free for all. The semester fee is 312 euro and it covers public transportation, administration fee and student union fee.
Campus locations: in Dahlem and in Steglitz-Zehlendorf.
Study details. Most programmes are taught in German. North American Studies is the only undergraduate programme taught in English. The graduate programmes offered in English include 17 majors: Biology, Chemistry, Physics, Computer Science, History, Sociology and others.
Enrolment. Applying to a university course, one needs to provide a German language certificate for C1 level proficiency: TestDaF, DSH, Goethe-Zertifikat or similar will do. If you do not have such a certificate, you can take a university exam. English language programmes require a C1 level of English. Deadlines. The university accepts applications from students who want to start their studies in the winter semester from July to September. The graduates ofGerman schools or universities can apply directly through the university, while the foreign applicants apply through the uni-assist.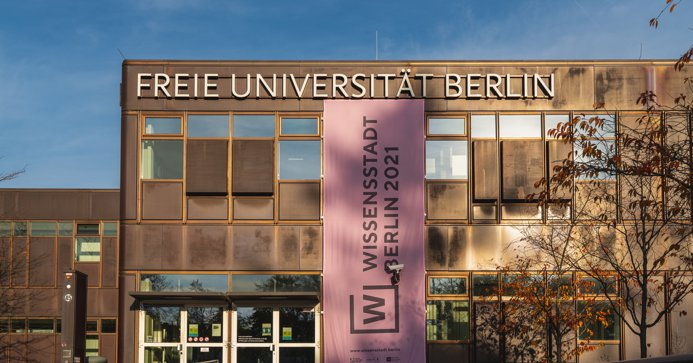 Technical University of Berlin (Technische Universität Berlin)
TU Berlin is one of Germany's leading technical universities. It is primarily known for its education in engineering and management. However, the social studies and humanities are now also taught there: philosophy, linguistics, art history, gender studies, etc.
Campus locations: in Charlottenburg-Wilmersdorf.
Study details. The Technical University offers a one-year orientation programme called MINTgrün for students willing to study mathematics, computer science, technology or science but uncertain in the exact specialisation 
Enrolment. As with previous universities, TU requires a certificate of proficiency in English and/or German. In addition, some graduate programmes require working experience or internships.
Deadlines. For foreigners, the application process is open starting May for undergraduate programmes and starting April for graduate programmes. For some courses, the deadlines are different: for example, the enrolment on the Master in Neurobiology programme closes as early as March.
Charité Medical School (Charité – Universitätsmedizin Berlin)
Charité is one of Europe's leading university hospitals. The university was founded by the merger of the medical faculties of the Free University of Berlin and Humboldt University. The Charité is funded by BMW and the Bill & Melinda Gates Foundation in addition to financial support from the German government and the City of Berlin.
Charité includes more than 100 clinics and research institutes and the university enrols 8,600 students.
Campus locations: in Mitte and Wedding (Mitte district), in Lichterfeld (Steglitz-Zehlendorf district) and in Buch (Pankow district).
Study details. The Charité undergraduate programme offers study courses in general medicine, dentistry and nursing. An undergraduate programme in obstetrics was opened in 2021. You can also choose to study for a master's degree in epidemiology, neurobiology and molecular medicine.
The enrolment at the Charité is highly competitive: each undergraduate programme offers some 60–70 seats, while the number of applicants is as high as 500.
Enrolment. Students are selected on the basis of their grades at school and previous learning or work experience. It is also necessary to know German at C1 level. There is a quota of 5% for international students at Charité.
Deadlines. International applicants can apply starting in May and till 15 July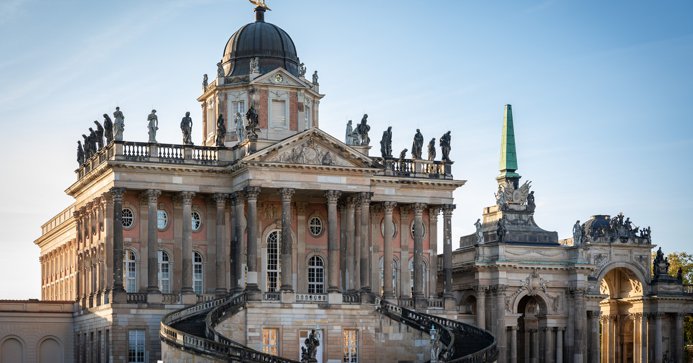 University of Potsdam (Universität Potsdam)
Although the University of Potsdam is not located in Berlin, we couldn't help mentioning it as it is one of the largest and most famous universities in the region. It is also a 40-minute train ride from Berlin.
Some of the university campuses are located in the New Palace of Frederick the Great and are recognised by UNESCO as a World Heritage Site.
Study details. The University of Potsdam has seven faculties, so applicants have a wide choice of study programmes. All undergraduate programmes are taught in German; graduate programmes taught in English include linguistics, management, computer science, mathematics, biology and astrophysics. On the university website, prospective bachelor students can take an online career guidance test. 
Enrolment. The applicants to study programmes in Philology need to demonstrate a language proficiency in the chosen major: German, English, French, Spanish, etc. The application to art studies requires providing a portfolio or taking a special examination. The rest of study majors require a certificate of proficiency in German and diplomas of previous education.
Deadlines. You need to register for the entrance examination as early as January. The exams are held from April to June. applications are accepted until June or August for the programmes with no special examination (an exact deadline depends on the department).
Berlin University of the Arts (Universität der Künste Berlin)
Berlin University of the Arts comprises four colleges specialised in the fields of  visual arts, architecture, media, design, music and performing arts. The university offers the opportunity to obtain a doctoral degree and to conduct a postdoctoral research in art studies. Such opportunities are rarely provided by German art universities.
Campus locations: in Charlottenburg-Wilmersdorf and in Schöneberg.
Study details. An advanced knowledge of German is not required for admission to the University of the Arts: students' creativity is far more important. Many programmes require A2 German at the time of application and B2 at the time of admission (and the period between the two events can last up to six months).
Studying at the university is free for everyone except for some graduate programmes: Cultural Journalism, Leadership in Digital Communication, Music Therapy, and Sound Studies.
Enrolment. The admission process for some programmes starts as early as in December. Applicants have to pass several rounds of creative tests. These are different for each speciality: jazz musicians send audio recordings of their improvisations, dancers send videos, and artists upload portfolios. Some programmes, such as fashion or product design, require applicants to complete an apprenticeship in that field.
Deadlines. Each programme has its own deadlines for applications, portfolios and exam registration.Generally enrollment lasts from December to April.
Subscribe not to miss new articles
We will send you a content digest not more than once a week
Subscribe
Top 5 Articles of the Month