Property for sale in Greece
In total 4,730 listings
All types
Type of property
Apartments

Houses, villas, cottages

Terraced houses

Show all types
27k – 15.5M
Price
100k

300k

500k

700k

1M

2M

3M
100k

300k

500k

700k

1M

2M

3M
Residence in Greece when buying property for at least €250,000
You can purchase a package of apartments and rent them out
The investor's parents and children also receive residence permits
Fully remote property purchase
Remote residence application
Learn more about the programme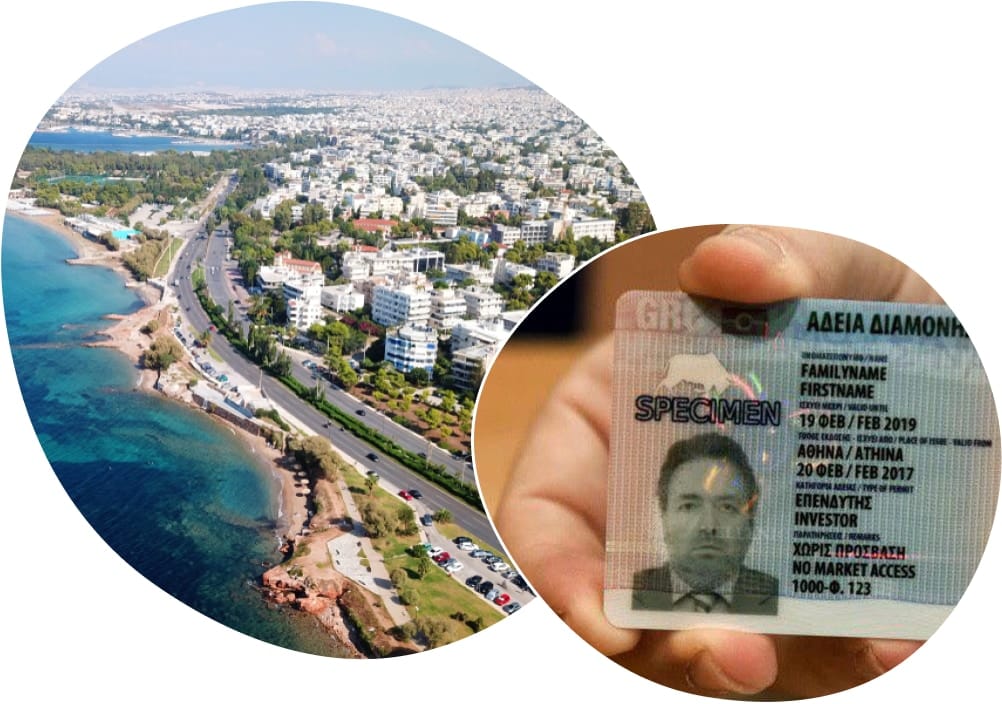 261,000 €

Apartment package for a residence permit in Lofos Skouze area, Athens, Greece

Total area 109 m² 3 bathrooms

From 306,000 €

First-class apartments in a new residential complex, Ampelokipoi area, Athens, Attica, Greece

Completion in: 2023.I Total of 9 apartments

Residential complex

185,000 €

Furnished buy-to-let apartment in Greece, Athens, Kolonaki area

Total area 61 m² 1 bedroom

115,000 €

Two-bedroom bright apartment with a tenant in Attiki area, Athens, Greece

Total area 60 m² 2 bedrooms

190,000 €

Newly renovated flat in the center of Athens, Kukaki district, Greece

Total area 53 m² 1 bedroom
530,000 €

Comfortable villa with two verandas and mountain views, near the beach, Nea Moudania, Halkidiki, Greece

Total area 240 m² Land area: 6,000 m²

600,000 €

Villa in a resort village on the Aegean coast, Sithonia, Greece

Total area 110 m² 2 bedrooms

300,000 €

House with a garden on the first sea line, Kassandra, Greece

Total area 40 m² Land area: 520 m²

350,000 €

Villa – Kassandreia, Administration of Macedonia and Thrace, Greece

Land area: 140 m²
Recommended by the Editorial Team
Tranio's media publications
Bloomberg

Welt

Forbes

TPI

Mipim

Algarvedaily
Tranio's representative offices in Europe
Tranio LLC
Vissarionos, 4, 10672 Athens, Greece
Tranio Germany GmbH
Schlüterstraße 38, 10629 Berlin, Germany
Tranio LLC
Carrer d'Aragó, 366, 08009 Barcelona, Spain
Property for sale in Greece. Greek real estate prices
With a warm climate, beautiful Mediterranean beaches and thousands of islands, it's no wonder real estate in Greece is so popular: summers are hot and dry here and the sun shines 300 days out of each year. With stunning scenery, vast plains, mountains, endless shores and cozy harbours, the sea is always stone's throw away no matter where you buy Greek property and never more than 150 km.
The prices of property for sale in Greece have dropped over recent years. Real estate prices on Greek islands, even the popular ones, lost 33% on average between 2008 and 2013 while large and luxury properties lost up to 40–50%. A square meter of realty sells for €3,000 in Mykonos and Santorini, €2,500 in Hydra, €2,000 in Paros, €1,600 in Naxos and €1,500 in Serifos.
Buyers who want to obtain permanent residency can apply for any investment over €250,000. This makes investors eligible for a five-year permanent residence permit that can be further renewed.