Property maintenance costs in Greece in 2021
€100-300
Monthly utility costs for an apartment
15-45%
Income tax (the rate depends on the profit amount)
The maintenance of a flat in Athens costs €700 to €1,800 annually on average, while maintenance costs for a villa on an island range from €1,500 to €15,000. The bulk goes to taxes and utilities.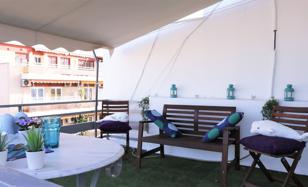 52,000 €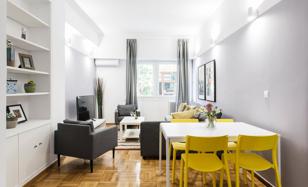 185,000 €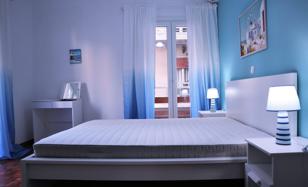 87,000 €
Taxes
All property owners in Greece, including foreigners, are subject to an annual property tax, which has two components.
Base tax: from €2/m² to €13/m². The exact amount depends on a number of factors including floor area, the property cost as determined in a particular municipality, a building date etc. Authorities will assess each property individually to determine the tax rate.
Additional levy: applicable to owners of properties worth at least €250,000 in cadastral value. The rate ranges from 0.15% to 1.15%, depending on the property price. For legal entities, the additional levy is fixed at 0.55% if the property is rented out. Otherwise, the levy is 0.1% if the property is owned and used by the same legal entity.
There is also an annual municipal tax that ranges from 0.025% to 0.035%, depending on the location of the property.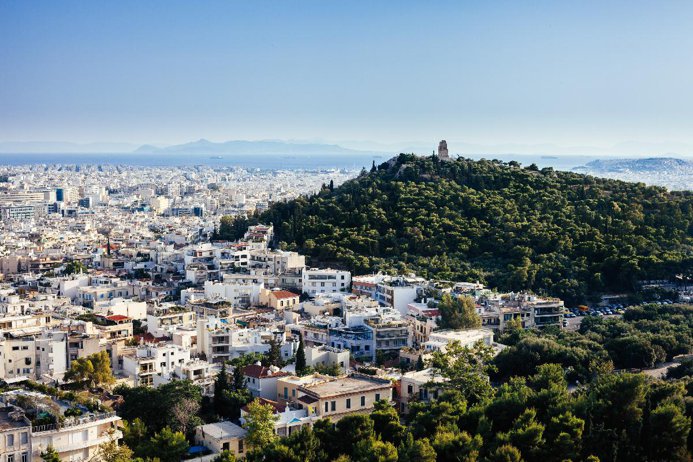 Companies pay a special property tax at a rate of 15% of the property value. However, in some cases it is not levied, for example, if the business is active and discloses data on all its beneficiaries.
When renting out real estate, individuals pay a progressive income tax of 15% to 45%. Property maintenance costs, including depreciation (of furniture and real estate) and repair costs, are exempt from taxation. If an income generated by a property exceeds €12,000, a higher tax rate will be imposed on the part which is above this threshold. For example, if a property generates €20,000, €12,000 will be taxed at 15% while the remaining €8,000 will be subject to 35% tax.
| Annual income | Tax rate |
| --- | --- |
| Under €12,000 | 15% |
| €12,001 –€35 000 | 35% |
| €35,001 and over | 45% |
Companies are taxed on their rental incomes at the corporate tax rate of 24%.
Utility bills
Electricity. Electricity bills are paid every two months and the electricity meter reading is taken every four months. 1 kWh costs about €0.1. On average, for an 60 m² apartment the monthly electricity fee is €25 to €30 in summer and can reach up to €70 to €100 in winter.
Water. In different regions, water consumption is invoiced at differently – annually, quarterly or monthly. On average, a family of three people pays €60 to €250 for water per year. Water tariffs are higher on the islands than mainland Greece.
Gas. Gas is only supplied in Athens and Thessaloniki. The average gas bill is €140 to €400 per year.
Telephone and Internet. Between €180 and €600 per year depending on the contract.
Maintenance of private and common areas. Owners of villas pay €800 to €4,500 per year for the maintenance of a garden and swimming pool. Apartment owners share the expenses of maintaining common areas: lighting, cleaning, maintenance of lifts, vegetation and trees, security and minor repairs, which totals €200 to €400 per year.
Utility bills, €/year
Electricity

300–500

Water

60–250

Gas

140–400

Telephone 

and Internet

180–600

Garden and swimming 

pool (for villas)

800–4500

Common area 

(for apartment buildings)

200–400

Source: Grekodom
When renting out a house for short terms, owners pay management fees of 20% to 25% of the rental income per month. Utilities are billed separately.
Insurance
Home insurance is optional in Greece. As Greece has a low crime rate, many owners choose not to insure their properties.
Home insurance premiums vary according to the type of property, its cost, floor area, number of floors, age of the property and insurance coverage. For example, full insurance for a studio will cost €100 per year (higher if the insurance covers furniture and home appliances) while insurance for a villa starts from €350 per year.
Subscribe not to miss new articles
We will send you a content digest not more than once a week
Subscribe
Done!
Property buying guide for Greece
Article 6 of 7
Top 5 Articles of the Month