Property for sale in Hungary
All types
Type of property
Apartments

Houses, villas, cottages

Terraced houses

Show all types
112k – 6.5M
Price
100k

300k

500k

700k

1M

2M

3M
100k

300k

500k

700k

1M

2M

3M
Real estate in Hungary. Hungarian property prices
Foreign buyers are always attracted to real estate in Hungary as the price of properties here is rather low as compared to the European average and the taxation regime is favourable. The country is famous for its health resorts. Hévíz, the world's largest thermal lake, among other thermal springs and wellness baths, is located here.
Budapest is a popular destination to buy properties chosen by business people, investors, parents of students that relocate to study in European universities. Apartment prices vary from €600/sq. m. to €1,100/sq. m. A house or a villa can sell for €1,000–1,500/sq. m. A prime mansion of about 1,000 sq. m. in the heart of the capital can cost up to €2,000,000. €1,000,000–1,500,000 would buy a villa of 400–600 sq. m. The prices of Hungarian real estate in the regions are usually lower than in the capital.
Resort property lease provides steady returns of 6–8%. Apartments in Lake Balaton's resorts sell for €400/sq. m. but sometimes prices go up to €1,500,000. A detached house in Heviz or Egera costs €1,500–2,500/sq. m. The buying price of prime resort properties is €3,000–4,000/sq. m.
Foreign individuals may buy property for sale in Hungary with equity or leveraging a loan.
Tranio's managers are here to help you select a property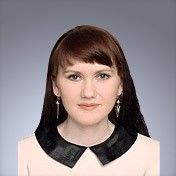 Anna Boyarchukova
Head of Residential Department
+44 17 4822 0039
0% commission to Tranio

Residence permit support

Mortgage rates from 5.5%