UAE residence visa: how to get in 2023

205 000 $
minimum cost of an investor residence visa
unlimited
number of visa extensions
1–2 times/year
that's how often you need to come to the UAE
The UAE residence visa allows you to live legally in the country and is issued for up to 10 years. It can be renewed an unlimited number of times: in fact, a foreigner has the opportunity to be a resident of the Emirates for life.
A two-year residence visa is issued for purchasing real estate in Dubai worth from 205,000 US dollars. The property owner can arrange residency for his family, open a bank account and enjoy other benefits of being an Emirati.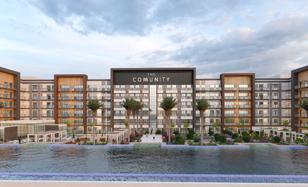 From $127,000

From $345,000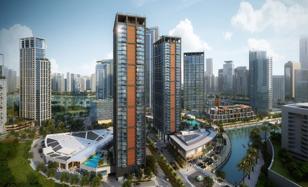 From $650,000
What is Residence Visa in UAE?
There are no such concepts as 'residence permit' or 'permanent residence' in UAE law. Instead, foreigners have the right to stay in the country as a resident through a residence visa.
The residence visa is granted for the period from 6 months to 10 years. The foreigner has the right to extend it, which means that emigrants have the possibility to live in the UAE for a very long time, if they wish.
Benefits of UAE Residence Visa
A residence visa in the UAE provides pretty much the same opportunities as a residence permit in European countries. Its holder may:
stay in the country for a long time;
enter and leave the country freely;
does not have to stay in the country permanently;
open a bank account and take out a loan;
obtain the UAE tax residency status;
run business in the UAE;
work in local companies;
enrol their children in a local school;
study at the university;
get health insurance and health care services;
get driving licence;
apply for a Schengen visa or a US visa.
A resident may also move their family members to the UAE.
Unlike UAE citizenship, residency status does not provide free access to local healthcare or education. And it is quite difficult for a foreigner to become a UAE citizen.

Who Can Become an UAE Resident?
A foreigner in the UAE may obtain a residence visa on the following grounds:
for purchasing real estate;
when applying for a job in a company registered in the UAE;
when applying to a university in the UAE or other educational institution in the country;
when starting their own business in the Free Economic Zone;
for major investments in the UAE economy;
for outstanding achievements in science;
upon retirement, subject to availability of sufficient funds.
Family members of a male resident also gain the right to move to the UAE:
his wife;
his sons under the age of 18;
his sons under 21 years of age, if they are still students;
daughters of any age, if they are still unmarried;
his parents.
When relocating his family members, the resident acts as a sponsor and must prove that he has enough money to provide for them: at least 1,090 US dollars per month.
Female residents in the UAE also have the right to relocate their family members, but they have to meet more requirements. Foreign women must earn at least 2,722 US dollars per month and work as an engineer or a teacher, or in any position in the medical field. Women may only bring their husband and children to the UAE.
Types of Long-Term Residence Visa UAE
One or Two-Year Visa
Foreigners who find employment in the UAE are granted a visa for one or two years, depending on the length of the work contract.
Students at the UAE universities and colleges are granted a one-year student visa and can extend it as long as their studies last.
Two-Year Visa
To apply for a two-year residence visa, you need to buy a property in Dubai worth 205,000 US dollars or more. This visa can be repeatedly renewed every three years. The investor can also apply for visas for his or her family.
Five-Year Visa
A five-year residence visa to Dubai is granted in the following cases:
To entrepreneurs with registered capital of 500,000 dirhams or more and owners of the companies approved by the local business incubator.
To talented students with a high grade point average.
In April, the UAE cabinet has revealed a new set of rules regarding visa regulations. According to them, starting from October 2022, foreign investors will be eligible for a 10-year-residency after investing at least 2 million dirhams in real estate.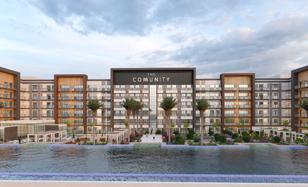 From $127,000

From $345,000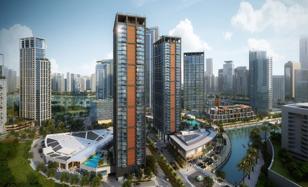 From $650,000
The conditions for obtaining a residence visa for purchasing property in Dubai and in other parts of the UAE differ. While in Dubai the minimum investment in real estate for a five-year visa is 2 million dirhams (approx. 600,000 US dollars), the minimum investment rises to 5 million dirhams (approx. 1.4 million US dollars) when buying property in other parts of the UAE.
The UAE also has a separate five-year residence visa for pensioners. It can be granted to people over the age of 55 for buying property worth 2 million dirhams or more, or who have savings of at least 1 million dirhams or have an income of at least 20,000 dirhams per month.
Ten-Year Visa
This visa is sometimes referred to Golden Visa UAE. Foreigners who can apply for a 10-year Golden Visa UAE are:
Investors who purchase real estate worth at least 2 million dirhams (approx. 545,000 US dollars). The amount invested in the property must not be obtained on credit. The property must be owned for at least three years.
Investors who invest 10 million dirhams or more in the UAE. It may be a deposit in a bank, the establishment of a company with a share capital of at least 10 million dirhams or investment in other sectors of the economy. The UAE investor visa may include an executive director and a business advisor.
High-end professionals: doctors, academics, inventors, artists, heads of internationally renowned companies or institutions. The foreigner must have a work contract in the UAE. Also, academics must be accredited by the Emirates Council of Scientists, artists by the Ministry of Culture, and investors by the Ministry of Economy.
All the types of visas listed are multiple entry visas. Expats have the option of renewing them an unlimited number of times.
A foreigner may extend their residence visa if the conditions under which they obtained residence are preserved. For example, if the real estate is still owned by the investor or if the entrepreneur continues to run his or her business.
Documents Required for UAE Residence Visa
Main documents required in order to become a UAE resident:
an international passport;
a marriage certificate and birth certificates of children (these documents must be apostilled in the Russian Federation and then legalised in the UAE Consulate);
photos against a white background;
a medical examination statement;
health insurance;
a police clearance certificate;
an application for an ID card.
A certificate of title is also required for UAE residence visa for property owners.
Additional documents:
an official job offer (for employees);
a copy of higher education diploma with a notarised translation (for employees and prospective students in the UAE)
bank statement confirming income (for investors who are bringing their family to the UAE)
a certificate from an educational institution confirming that the investor's son is studying there (for family member visas for sons).
Where to Apply for Residence Visa UAE?
Documents must be submitted to the Federal Authority for Identity & Citizenship or the General Directorate of Residency & Foreigners Affairs. Online application is possible.

How to Apply for Residence Visa in UAE for Buying Property in Dubai?
Step 1. Property Selection and Viewings
Up to 1 week
The investor defines the criteria for the property they are looking for. After discussing the request with the investor, Tranio's manager compiles a selection of properties. If the investor has the opportunity to come to Dubai, they visit the properties they like in person. If not, the manager arranges an online viewing via video link and provides detailed reports on the property.
Step 2. Property Booking and Advance Payment
From 3 days to 2 weeks
Once the investor made their choice, they book the property with the developer and pay the minimum deposit. Until the deposit is paid, the property is not considered booked. In Dubai, the deposit is paid online through an electronic payment system via a link from the developer, which is linked to the client's ID in the Dubai Land Department system.
Step 3. Contract Signing and Payment
1-3 days
After the prepayment, the buyer receives a sales contract to sign and send back. Upon execution of the contract, the full price of the property can be paid.
Step 4. Registration with Dubai Land Department
2–3 weeks
Next, the transaction must be registered with the Dubai Land Department. After that, the owner receives a title deed, without which an investor's residence visa cannot be obtained.
Step 5. Obtaining a Police Clearance Certificate
1 day
If the investor is applying for a three-year residence visa, they will need to come to Dubai twice. The first time is to obtain a police clearance certificate at the local police department, which takes one day to prepare. The second time is to directly apply for a residence visa.
If the investor is applying for a five-year visa, the police clearance certificate is not required and the investor can proceed directly to the next stage.
Step 6. Medical Examination
1 day
Foreigners must also undergo a medical examination at one of the UAE's certified medical centres. This examination includes a blood test and a lung X-ray. It is important for the authorities to ensure that the expatriate has no serious illnesses, such as tuberculosis, and is not a carrier of HIV.
Step 7. Filing the Emirates ID Card
5–7 days
During the same trip, the property buyer must have their fingerprint taken at one of the government centres (typing centres), take a photo there and submit their international passport.
After 5-7 working days, the investor receives a residence identity card and can apply for a visa for family members.
Grounds for Refusal of an UAE Investor Residence Visa
An investor will be refused an investor visa if they have submitted an incomplete set of documents or if the size of the investment is below the established threshold.
Investor residence visa is valid as long as the property is owned. If the investor sells the property, they lose their residency.
Popular Questions About Getting UAE Residence Visa
What is residence visa in UAE?
A residence visa is the equivalent of a long-term residence permit in the UAE, which allows a foreigner to live in the country for a long time, conduct business or be employed there, open a bank account and become a tax resident.
In a foreigner's passport, a residence visa looks like a sticker. The foreigner also receives an Emirates ID Card, which contains a photograph and biometric data.
Who can apply for residence visa UAE?
Residence visas may be granted to owners of real estate in the UAE, business owners, employees, students, pensioners and family members of a UAE resident.
How to apply for UAE family residence visa?
A foreigner must sponsor their family members to move them to the UAE. A man must earn at least 1,090 US dollars per month and a woman must earn 2,772 US dollars to become a sponsor.
Foreign men can arrange the UAE residence visas for a spouse, unmarried daughters, minor sons and parents. Foreign women, on the other hand, are only allowed to apply for visas for their husband and children.
How to renew a residence visa in UAE?
The procedure of UAE residence visa extension is similar to its initial processing: you will need to collect documents to prove on what grounds you are staying in the UAE, undergo a medical examination and apply online.
A foreigner can stay in the UAE for 30 days after the expiry of the residence visa. Then fines will be charged for each day of illegal stay in the UAE.
Why UAE residence visa can be rejected?
A foreigner may be refused a visa if they have provided incorrect or incomplete documents.
Subscribe not to miss new articles
We will send you a content digest not more than once a week
Subscribe
Top 5 Articles of the Month