A guide to investing in short-term rental properties in Athens
Greek real estate is in demand among foreign investors. According to the Bank of Greece, the total value of real estate transactions involving foreigners was 87% higher in 2017 than in 2016. According to the Greek media Ekathimerini, 70% of these transactions were made by non-EU citizens who bought property in and around Athens. Data from the Bank of Greece shows that there were twice as many real estate transactions in Athens in January and February 2018 than in the same period the year before.
There are two reasons to explain the growing interest in Greece among foreign investors. First, the purchase of Greek real estate above €250,000 qualifies foreign nationals for a residence permit in Greece, which can be extended every five years. From a launch of the program in 2013 through the end of 2017, these visas were issued to 5,699 investors and their family members. Second, Athens real estate has the potential to appreciate – the cost per square meter of property in Athens is 44% lower than before the recession. On a quarterly basis, property prices have already stopped falling. According to the Bank of Greece, real estate prices in Athens did not fluctuate between Q2 – Q4 2017.
Real estate in the centre of Athens is getting more expensive. Those wishing to buy cheap should do it right now. We expect prices to rise by 30% over next 2 to 3 years.
The growing number of tourists is boosting investor interest. According to research company Euromonitor International, Athens is second in Europe in terms of tourist growth, with4.8 million international tourist arrivals in 2017, or 10% more than in 2016. According to Airbnb data and analytics company AirDNA, the number of daily rental offerings in the city grew by 66% in 2017.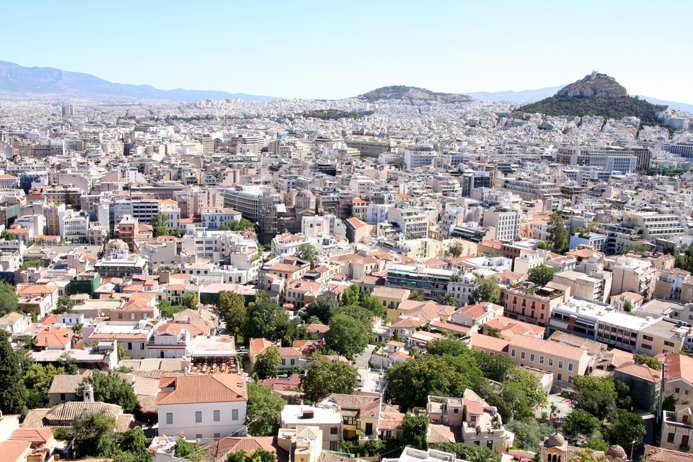 Rental yield
According to AirDNA, as of May 2018, flats in Athens are rented out for an average of €50 per night. The average daily rent falls to €44 in winter and grows to €53 in summer. In April 2018, the average monthly income of an owner of Athens real estate was €848 – 5% more than a year ago and half as much as the whole of 2016.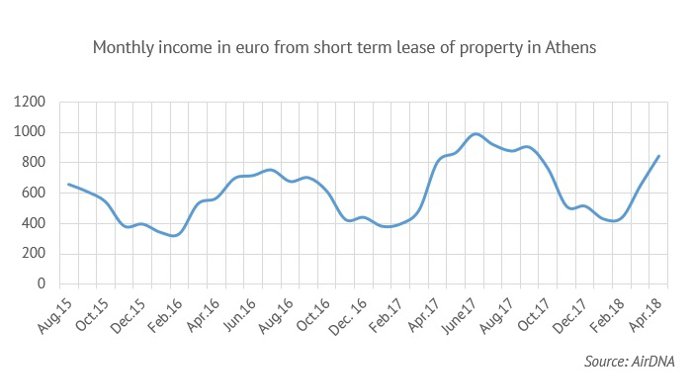 According to AirDNA, over 80% of offers in the Greek capital on Airbnb are one-bedroom and two-bedroom flats. According to statistics, these types of flats can accommodate four people on average.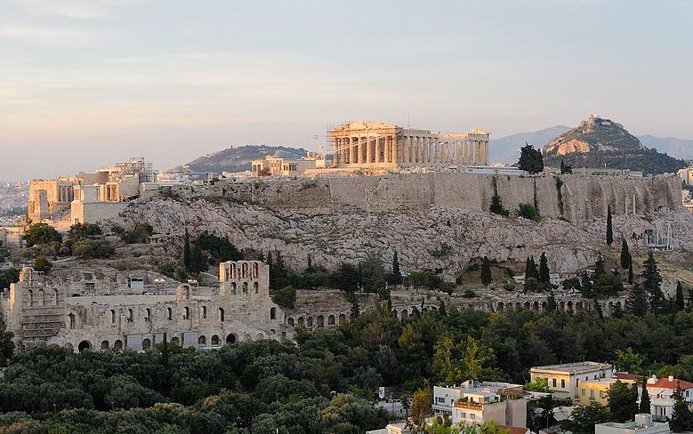 According to Tranio, short-term property lease in Athens brings 5% yield per annum for commissioned flats and 7% per annum for flats purchased at the stage of renovation. This is a higher return compared to many other major European cities, where short-term rental brings no more than 3–4% per annum.
Costs
Major costs that investors have to bear to maintain their real estate include taxes, utilities and management fees.
All property owners in Greece, including foreigners, have to pay an annual property tax, which has two components. The main component varies from €0.001/m² to €13/m² and is based on a number of factors including location, conditional cost of the property as set in a particular municipality, and the age of the building. For the additional component, individuals are taxed at 0.1% to 1.15%, depending on the property value, if the property's cadastral value is above €200,000, while a fixed tax rate of 0.55% of the cadastral value applies to companies. Additionally, there is an annual municipality tax on the property that ranges from 0.025% to 0.035%, depending on its location.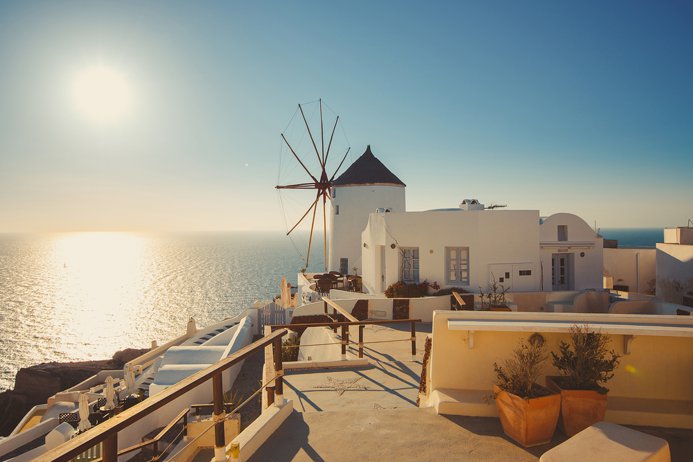 Tax on rental income ranges from 15% to 45% for individuals and is 29% for companies. Depreciation (of furniture and real estate) and repair costs are deducted from the tax base. For individuals, the first €12,000 is taxed at 15%, and anything above this is taxed at 35% to 45%.
Utilities average €60 to €150 per month, and include electricity (€25 to €30 per month in summer and €70 to €100 in winter), water (€60 to €250 per year), gas (€140 to €400 per year), telephone and Internet (€180 to €600 per year). Property owners share the costs of maintaining common areas – lighting, cleaning, maintenance of elevators, gardening, security and maintenance – which totals €200 to €400 per year for each owner.
A management company can help investors rent out their property out for short terms. Management fees typically range from 20% to 25% of the rental income per month.
The best areas to rent out property in Athens
Tourist accommodation in Athens is concentrated in the area between Monastiraki, Omonia and Syntagma squares. Accommodation in the city's historical centre, which includes Anafiotika, Monastiraki, Plaka, Psiri and Tisio, is almost too expensive for locals, as they are usually rented out to foreigners for short terms. Renovated flats overlooking the Acropolis can be purchased for €3,000/m² to €6,000/m².
Properties within walking distance from the historical centre are also popular among tourists. These areas are:
Gazi – A fast-growing neighbourhood with trendy clubs, bars and restaurants. Prices here are even higher than other central areas. According to Greece's largest real estate web portal, Spitogatos, the cost of a studio flat in Gazi is €2,800/m² on average and studio flats are rented out at €55 per night (data from AirDNA as of May 2018).
Kolonaki – An area located east of the historical centre that is home to many law offices, consulates and law firms. Many flats in Kolonaki offer views of the Likavit and Acropolis hills. The average cost of flats in Kolonaki is €3,000/m² and the average rent in the high season is €68 per night.
Koukaki – In 2015, Koukaki was among the top five regions globally with the fastest increase in the number of offerings posted on Airbnb. Koukaki is within a 10-minute walk of the Acropolis. According to data from Spitogatos, studio flats in Koukaki are listed at an average of €2,000/m² and are offered for rent at €55 per night.
Metaxurgio – The area is one of the city's cultural centres thanks to its many galleries, museums and small theatres. The average cost of real estate is €1,800/m², and the average cost of short-term rent is €42 per night.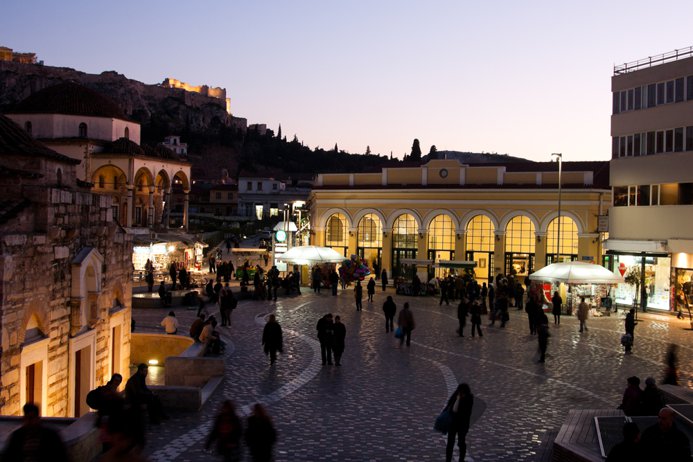 Those who want a higher return on their capital should look at areas further from the centre that are in high demand among tourists, such as Kipselis and Exarchia. The potential increase in prices in such places is greater than in the historic centre.
Subscribe not to miss new articles
We will send you a content digest not more than once a week
Subscribe
Done!