Barcelona districts: best places to buy property
Barcelona, the capital of the autonomous community of Catalonia, is a developed city with great history and culture. More than 7.5 million tourists visit the city every year and many buy property in Barcelona for holidays and permanent residency.
Average prices for residential property in Barcelona started at €3,200 per sq m in Q2 2015, but can reach €5,400 in some districts. Most overseas buyers are from France, Germany, Italy, China, the UK and Russia. New-builds are the preferred option, particularly in the coastal district of Sant Marti and prestigious downtown Eixample.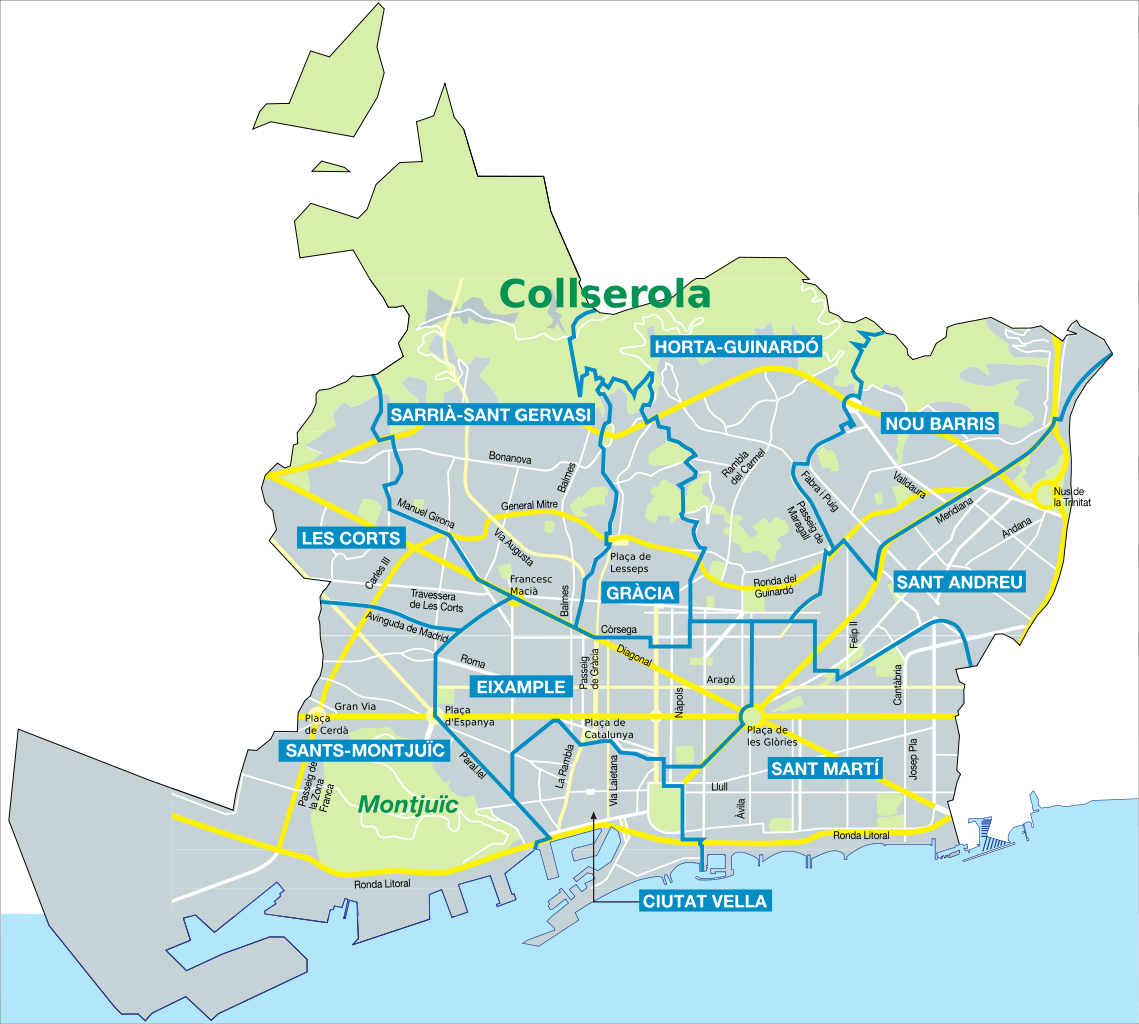 Barcelona is divided into 10 districts divided into tourist, business, residential, coastal and luxury areas. With so much choice, foreign citizens have trouble deciding the best place to look for a home. To find out which is the best district for you, check out this Tranio guide to Barcelona property.
Districts in Barcelona:
The Old City
Good for: investment
Average price: €3,400/sq m
The Old City (Ciutat Vella) has most of Barcelona tourist attractions: La Rambla boulevard, Gothic-style medieval architecture, Citadel Park (Parc de la Ciutadella), Boqueria Market (Mercat de la Boqueria) and many more. The Old City consists of four blocks: El Raval, Barrio Gótico (Gothic Quarter), La Barceloneta and Sant Pere — Santa Caterina i la Ribera. Sant Pere is the most attractive area for investment purposes. The Old City is home to many tourist attractions, but it is not great place to live: distinctive characteristics of the area include ramshackle buildings, bad planning and crowds of tourists and immigrants for neighbours. The area ranks second to last in population rating and first by number of immigrants (almost 50% of the population), the majority of which are from Pakistan, Bangladesh and the Philippines. While good property is available, spacious apartments in renovated buildings are rare and far more expensive.
El Raval
El Raval is a historically poor district with bad reputation that is slowly changing nowadays. Traditionally El Raval is a harbour for the underprivileged but is slowly gaining a name for the bohemian lifestyle and great food, particularly around the Boqueria Market. Nevertheless, it is worth noting that this area has the strongest police presence in the city. Architectural attractions include Gaudi's Palau Güell (undergoing restoration), Liceu Theatre (Barcelona's Opera House), the Museum of Contemporary Art (MACBA) as well as several monasteries and convents.
Gothic Quarter
Barcelona's Gothic quarter is one of the city's main attractions. Most buildings were built in XII–XVI centuries and there is even the remains of a Roman wall. In terms of property, drawbacks include narrow dark streets, no elevators and frequent water and electricity problems in old buildings. However, there are well-designed modern apartments in refurbished residential buildings, but they are few and far between. Buying here is a good choice for those who want to rent out their property as there is a steady flow of tourists all year round.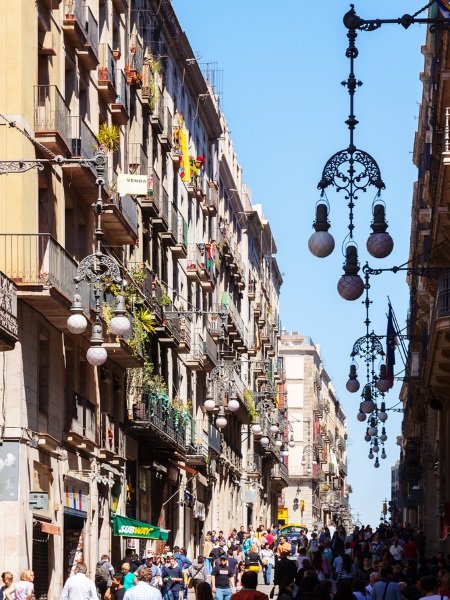 Sant Pere — Santa Caterina i la Ribera
Parallel to the Gothic quarter and leading towards the sea is Sant Pere — Santa Caterina i la Ribera. El Born, an area of this district, is the closest to the waterline and a must-see for tourists. Apart from that, there are little attractions but the atmosphere is very warm, lively and welcoming thanks to the many restaurants, cafes and local festivities. Citadel Park, the zoo, museums and the Basílica de Santa María del Mar are all nearby. While the local population is not the most affluent, it is cleaner and more pleasant than El Raval or the Gothic Quarter.
La Barceloneta
La Barceloneta has a wide and beautiful seafront with many restaurants, offering fresh seafood, and wide golden sand beaches almost 7 km long. Once populated by fishermen and dock workers, it has kept the architectural heritage of its past. Despite renovated property close to the coast, most residential property is rundown and not particularly in demand. Floor space rarely exceeds 40 sq m and spacious renovated apartments are very rare.
Eixample
Good for: residential property
Average price: €2,500–10,000/sq m
The biggest district in Barcelona is Eixample, which is divided in La Dreta de l'Eixample (Eixample East), Sagrada Família, Sant Antoni, Fort Pienc and Esquerra de l'Eixample (Eixample West), including Old Eixample (L'Antiga Esquerra de l'Eixample) and New Eixample (La Nova Esquerra de l'Eixample).
Eixample East
Eixample East has hundreds of shops, cafes, restaurants, schools and gyms as well as markets and tourist attractions. Transport is efficient, making any part of the city easily accessible. This area is separated from Eixample West by Barcelona's main shopping street, Passeig de Gràcia, and to the north by another main artery, Avinguda Diagonal.
Streets in Eixample are perpendicular, but buildings have eight external corners which affects the planning and often the bedroom size. Average property prices are about €4,000 per square metre. Famous artists and architects such as Antoni Gaudí, Lluís Domènech i Montaner, Josep Puig i Cadafalch and turned this area into their 'battlefield', turning Eixample East into a wonderfully mismatched masterpiece. Sadly, the area lacks in greenery and parks.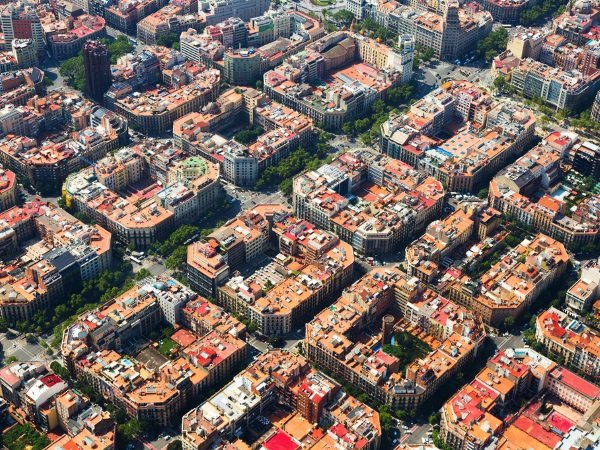 Many old buildings in Eixample have high (3–5m) stucco ceilings, tessellated floors and columns. There are drawbacks due to the area's architectural peculiarities: about half of all windows look into internal patios that look more like airshafts. Therefore, top floors have the less noise pollution and the most light, but are 30% more expensive. Renovated and new buildings have better planning but are rare and prices go up to €10,000 per sq m and more. The most prestigious areas are near Passeig de Gràcia, Rambla de Cataluña and Avinguda Diagonal where prices for new property are sky high. The further from Passeig de Gràcia, the lower the prices: €6,000–7,000 per sq m for new property just several blocks away or €5,000 per sq m for secondary market homes.
Eixample West
Eixample West is a vivid area, brought to life by the University of Barcelona and the Polytechnic University of Catalonia, as well as countless cafes, bars and discos. Most restaurants and bars are on Enrique Granados and Aribau streets. Eixample West ends at Plaça d'Espanya, where the Parc de Joan Miro and Las Arenas mall are located.
Real estate in Left Eixample is 15–20% cheaper than in the East quarter, but prices depend on the location. Upmarket property is located around Balmes street and Avinguda Diagonal, which are a sort of extension of Eixample East.
Sagrada Família
The Sagrada Família quarter is located to the North-West of Eixample East, on the other side of Avinguda Diagonal. It is named after Gaudi's renowned and unfinished "Church of the Holy Family" (Sagrada Família), the façade of which is still being renovated and construction work produces constant noise that disturbs local inhabitants. Other than Gaudi's masterpiece, there is nothing particularly remarkable but property buyers usually choose real estate close to the Avinguda Diagonal.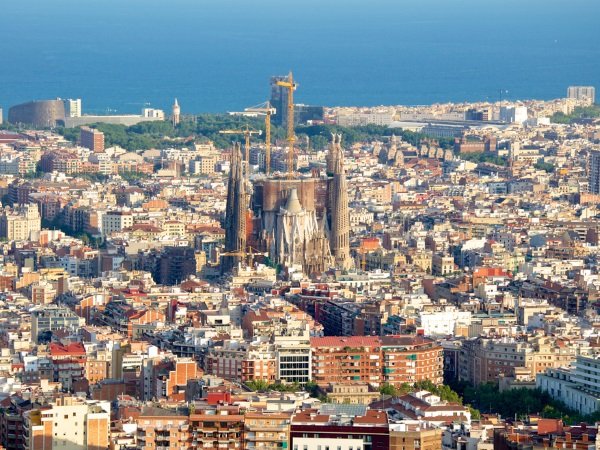 Sants–Montjuïc
Sants–Montjuïc is Barcelona's largest district where the local port, biggest in the Mediterranean, and Mount Montjuïc are located. Points of interest include a panoramic view over the sea and the city, a fort with weaponry museum, many parks and a botanical garden. In Sants area, bordering Eixample West, there is the biggest shopping centre in Barcelona, Las Arenas, and the city's main train station with routes to Madrid, Paris and Milan.
The neighbourhood of El Poble Sec is located at the foot of Montjuïc. Its excellent transport links make it very attractive to property buyers. Once the cultural heart of Barcelona, now dozens of theatres still remain. Most residential property is in old buildings that need a facelift at the least. The authorities are not planning to develop the area, so it is unlikely that there will be new property there any time soon. Average property prices are €2,500 per sq m.
Several streets are inhabited by gypsies and immigrants from Pakistan and Latin America, so buyers should pay special attention when choosing property here.
Les Corts
Good for: upmarket residential, buy-to-let
Average price: €3,500–9,000/sq m
Les Corts consists of three areas: Les Corts, La Maternitat i Sant Ramon and Pedralbes.
Les Corts
Les Corts is both an upmarket residential area and a financial centre with residential buildings and offices side-by-side. The population of Les Corts is about 46,000 people, 10% of which are foreign citizens, much lower than the city's average (17.4%). Residents are generally Spanish families with income 30% higher than the city average. While comfortable and pleasant, it does not stand out as a residential area. There are lots of cosy cafes, wide green streets and quiet gardens. Big shopping centres, L'illa and El Corte Inglés, are located in the north near Avinguda Diagonal.
La Maternitat i Sant Ramon
The main landmark of the Les Corts is the FC Barcelona Stadium (Camp Nou) in La Maternitat i Sant Ramon. Accommodating 100,000 spectators of this world-famous team makes rental apartments an attractive option short term (to FC Barcelona fans), as well as long-term (for students).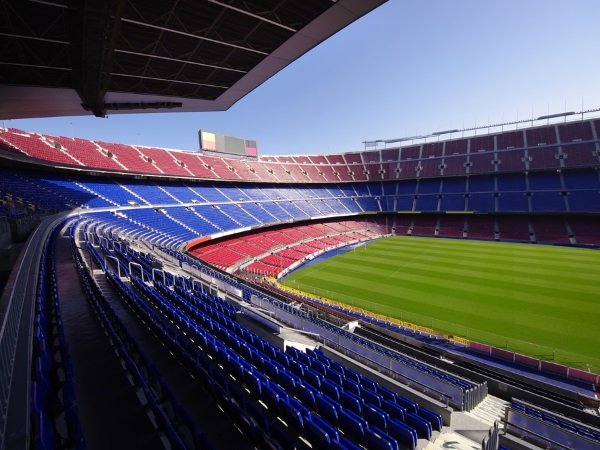 Pedralbes
The most expensive property in Barcelona is found in Pedralbes as well as areas of Sarrià-Sant Gervasi, which are known as the Zona Alta — the most upmarket neighbourhood in Barcelona. It is one of the few places where buyers can find a big house with a swimming pool as well as a large land plot. Floor space exceeds 150 sq m for the most part and average price vary from €4,500 to €5,000 per sq m. Larger luxury mansions over 400–500 sq m have price tags about €6,000–9,000 per sq m. Pedralbes is a quiet area where incomes are twice as high as the city average. 16% of inhabitants are foreign, from France, Italy and Germany in particular. The area is home to the Royal Polo Club and Royal Tennis Club, as well as several parks, including the gardens of Royal Pedralbes Palace, former residence of the King of Spain, and Servantes Park known for its rose collection.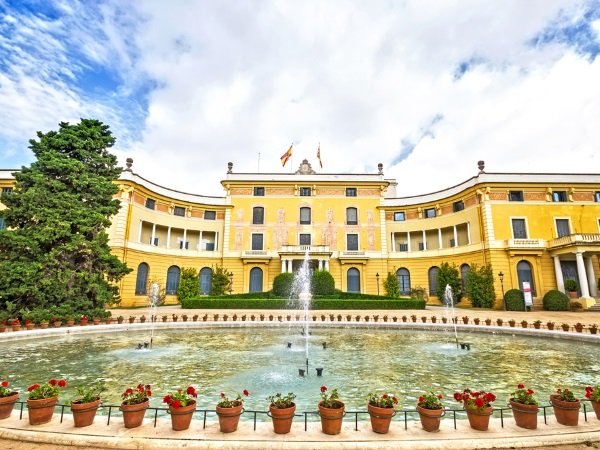 ESADE and IESE business school campuses are located in Pedralbes as are the best international schools, such as the British Kensington School, Saint Peter's School, American Benjamin Franklin School, Lycée Français de Barcelona (French Lyceum).
Sarrià–Sant Gervasi
Good for: luxury property
Average price: €5,500–8,000/sq m
Sarrià–Sant Gervasi is the most prestigious district in the city, inhabited by Spanish and overseas millionaires, celebrities and famous athletes. Most of the property is mansions over 500 sq m. Prices range from €5,500 to €8,000 per square metre. Apartments in new buildings come with terraces and underground parking for two cars per flat.
Mount Tibidabo, the highest peak of the Collserola mountain range, is in the northern part of the district with stunning views from the Expiatori del Sagrat Cor (Church of Holy Heart) at the top.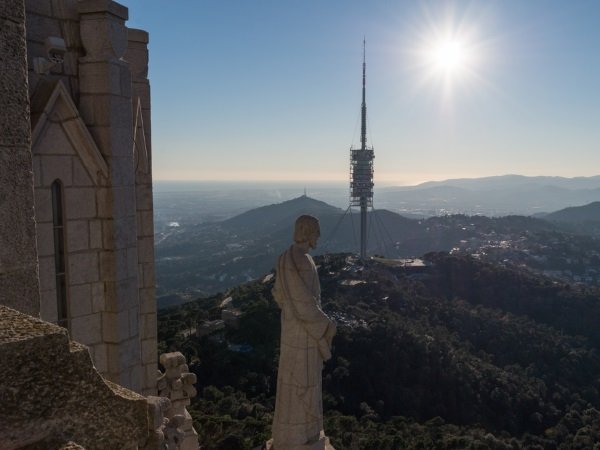 The main shopping streets of Sarrià–Sant Gervasi, Francesco Pérez-Cabrero and Pau Casals, are filled with designer brands, but the area also caters to science fans with the CosmoCaixa museum. There are several international schools in the district, including the English Oak House School. The neighbourhood has many Spanish restaurants and few nightclubs, contributing to the peaceful atmosphere.
Gràcia
Good for: relaxed residential
Average price: €3,000–5,000/sq m
Gràcia is often called the Montmartre of Barcelona. Active, bright bohemian young people live here: students, artists and poets from all over the world. There are not many tourists in Gràcia but there are always events going on like exhibitions, parties, concerts on squares and café terraces, particularly around Plaça del Sol and Carrer Verdi Street. There are no chain supermarkets in Gràcia, only farm markets and small shops run by locals. Gràcia also hosts one of the most famous movie festivals in Barcelona: La Festa Major. The main landmark of Gràcia is Gaudi's fairy tale Parc Güell.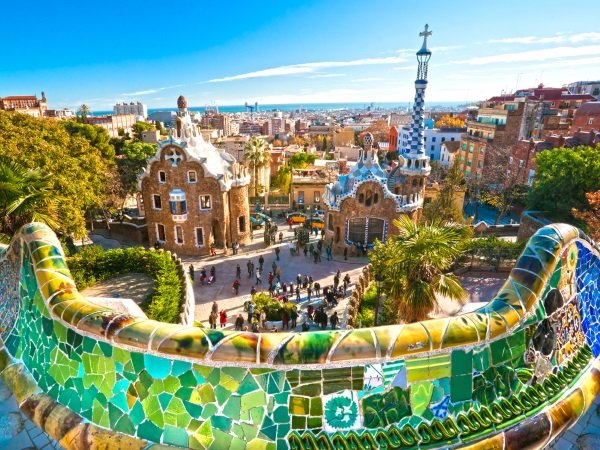 Gràcia is one of the best places to live in Barcelona. It is not swamped with tourists but is close to the city centre (10 min by public transport). Demand for property is higher than supply and good homes sell quickly, which are mostly small apartments in old buildings. Flats in renovated buildings are very rare and cost about €5,000 per sq m. The most popular area is La Vila de Gràcia. Vallcarca and La Salut areas are popular among foreign buyers for their proximity to Parc Güell.
Horta Guinard
Good for: family homes
Average price: €2,200–2,500/sq m
Horta Guinard district is located in the north-west suburb of Barcelona. There are few landmarks and therefore few tourists, which contribute to a peaceful lifestyle for local inhabitants.
Horta Guinard is one of the greenest areas in Barcelona thanks to its three large parks, one of which is 22 times bigger than Central Park in New York. It is also the area with the most hills so many houses have fantastic views over the city.
The majority of residents are families with children and retired people. There are few new construction projects, making it cheaper than the city average. The best area is El Guinardo, where prices are about €2,500 per square metre. The main landmark of El Guinardo — Hospital de la Santa Creu i Sant Pau — is a UNESCO world heritage site.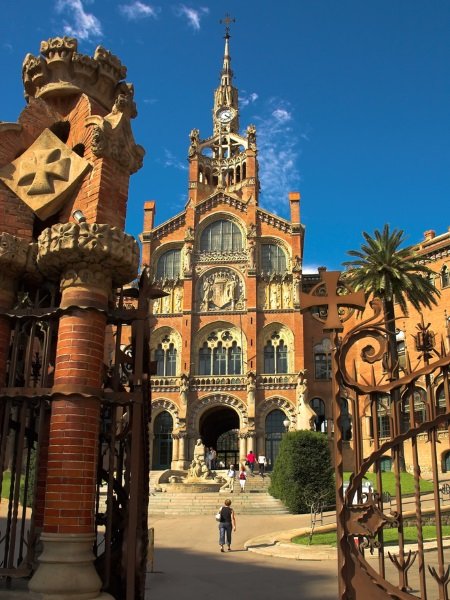 Nou Barris and Sant Andreu
Good for: cheap homes
Average price: €1,500–2,000/sq m
The central and northern part of Nou Barris district consists mainly of featureless houses built in the 1950s–60s for migrants from all around Spain. Infrastructure is generally poor and it is not a recommended area for living. The upper half of Nou Barris is practically cut off from the city due to bad transport links.
Best areas of Nou Barris are Vilapicina i la Torre Llobeta, Porta, El Turó de la Peira, Can Peguera and La Guineueta where city authorities have invested to make them more attractive. There are many shops, cafes, community centres and libraries. The Nou Barris Central Park won the International Urban Landscape Award (IULA) in 2007.
Development in this district is chaotic: a mixture of high buildings and low-rise houses, abandoned land and shopping centres, but in the south there are cosy cottages with small gardens. Property in this area is the cheapest in Barcelona. The same goes for another neighbourhood, Sant Andreu, once an industrial area, but now a very quiet residential place. It's possible to find a decently priced and good apartment near a park here.
Sant Martí
Good for: proximity of the sea
Average price: €3,500–6,000/sq m
Sant Martí is one of the most popular areas in Barcelona as it occupies most of the city's coastline. The area is divided into 10 neighbourhoods, but only La Vila Olímpica del Poblenou and Diagonal Mar i el Front Marítim del Poblenou have access to the sea.
The Olympic Village (La Vila Olímpica del Poblenou)
The first coastline development of Barcelona started in La Villa Olímpica area. Thanks to the 1992 Olympics, this neighbourhood now has everything to make residents comfortable: entertainment, restaurants, medical facilities and sports amenities.
The average property price is €3,500 per sq m. While the buildings are not brand new, they are comfortable and well planned. Marina Street has modern high-rise buildings with terrace apartments looking out to the sea. Prices for property that once served as accommodation for Olympic athletes start at €5,500 per sq m.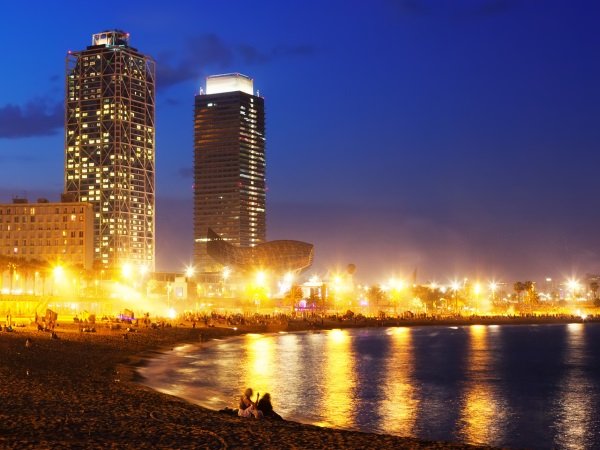 Poblenou
Poblenou was the main industrial area in Barcelona during the XIX century but for one decade already it has been the target of redevelopment and innovative planning. The 22@Barcelona project was launched in 2000, developing 200 ha into residential and commercial property, with landscaping and new transport links to the city centre and airport. Currently the neighbourhood is composed of both modern residential buildings and office centres as well as construction sites and industrial areas. However, with the end of the 22@Barcelona project already in sight (2020), property prices are expected to rise. Spacious apartments overlooking the sea of over 100 sq m have prices starting at €3,500–5,000 per sq m.
Diagonal Mar i el Front Marítim
El Front Marítim area comprises several blocks of residential property just 200 metres from the sea. Buildings are modern, the quality of construction is high, apartments are big and bright and the beach is only minutes away. New buildings on Avinguda Diagonal are worth considering as well. Further into the area, houses are older but undergoing renovation.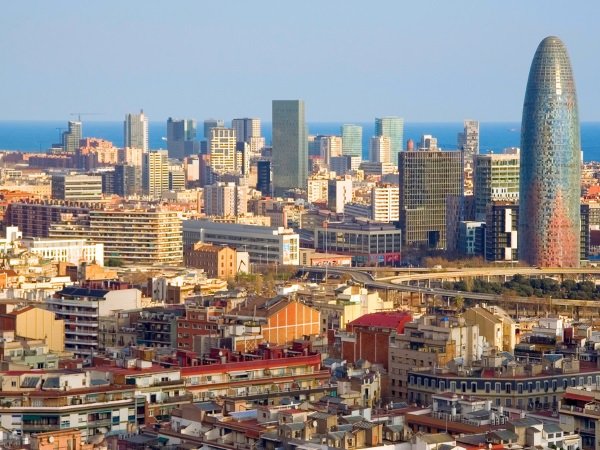 Directly behind El Front Marítim is the most modern coastal area of Barcelona: Diagonal Mar. All building here were built over the last 10–15 years. Property prices in Diagonal Mar are high because the area is considered the best along the coast in Barcelona. Depending on the building, the floor and the view, a flat can costs from €6,000 per sq m.
•
So if you're choosing your future home in Barcelona, here's a brief review of where to go and why:
upmarket neighbourhoods: Pedralbes, Sarrià–Sant Gervasi
young people: Gràcia, Eixample, Sant Pere — Santa Caterina i la Ribera
sea views: Sant Martí, Diagonal Mar i el Front Marítim, La Vila Olímpica del Poblenou, (areas of) La Barceloneta
families with children: Horta Guinard, Les Corts, (areas of) Nou Barris, Sants-Montjuïc
central and steeped in history: Gothic Quarter
cheap property: Nou Barris, Sant Andreu
bohemian lifestyle: Eixample West, Gracia, El Raval
Julia Gushchina, Tranio
Apartment of 2-3rooms ,banjo cocina n parking liveable not very old building preferred.
LOOKING IN AREA Nau Borris and Sant.Andreu 2-3 Dormitories and parking. preferably not very old Building .Flat .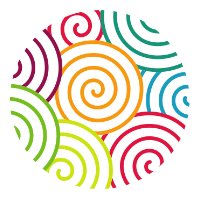 Hello. You can leave a request on our website (below article) and our specialist will contact you to provide the detailed information.
Subscribe not to miss new articles
We will send you a content digest not more than once a week
Subscribe
Done!
Top 5 Articles of the Month