Budapest: best places to buy property in central Pest
On the east bank of the Danube sits the bustling and dynamic Pest. It is a diverse collection of landmarks, offices of major Hungarian and international companies as well as shops, restaurants and nightclubs.
Key facts
House prices gained 10% year-on-year by Q4 2015.
50% of foreign buyers in Hungary choose Budapest.
The Danube separates the city into three main parts: Buda, Obuda and Pest.
The "Inner City — Leopold Town" is the most expensive area.
Budapest was officially created in 1873 by uniting several small towns.
Pest is comprised of 17 districts, seven of which are located in the centre. The most popular areas for overseas buyers are Districts V and VI. Budapest is a city of owners: less than one person in ten is a tenant so investors are advised to buy in central locations if they want to capture demand for rental property.
-> Buda: best places to buy property in Hungary's capital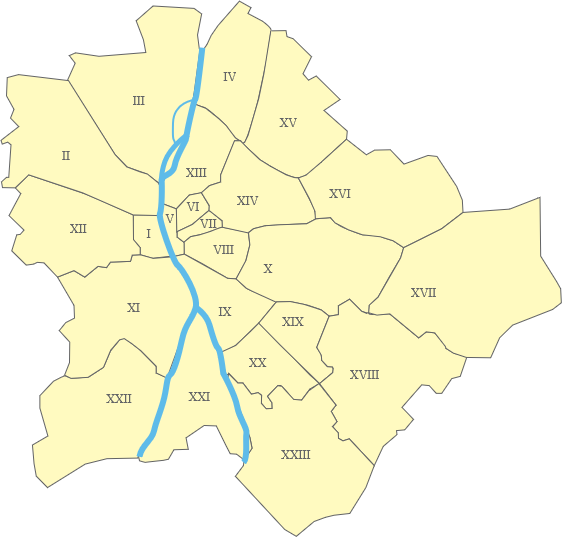 | District | Hungarian name | Lowest price | Average price | Highest price |
| --- | --- | --- | --- | --- |
| V. Inner City - Leopold Town | Belváros-Lipótváros | 1,830 | 2,600 | 6,000 |
| VI. Theresa Town | Terézváros | 0,680 | 1,800 | 2,570 |
| VII. Elizabethtown | Erzsébetváros | 0,600 | 1,430 | 1,880 |
| VIII. Józsefváros | Józsefváros | 0,730 | 1,100 | 3,120 |
| IX. Ferencváros | Ferencváros | 0,600 | 1,530 | 2,050 |
| XIII. — | — | 1,000 | 1,540 | 2,150 |
| XIV. Zugló | Zugló | 0,700 | 1,200 | 1,630 |
District V: Inner City, the heart of Budapest
Average price: €2,600/sq m
Despite its modest size, Belváros is considered the main district of Budapest. The most famous city landmarks, like the House of Parliament, St. Stephen's Basilica (Szent István-bazilika), Vigadó Concert Hall (Pesti Vigadó), and Kossuth Lajos Square (Kossuth Lajos tér), are all situated here. The Inner City is the best choice for property buyers who plan to invest. Almost 90% of the Budapest flats rented out via Airbnb are located in this district.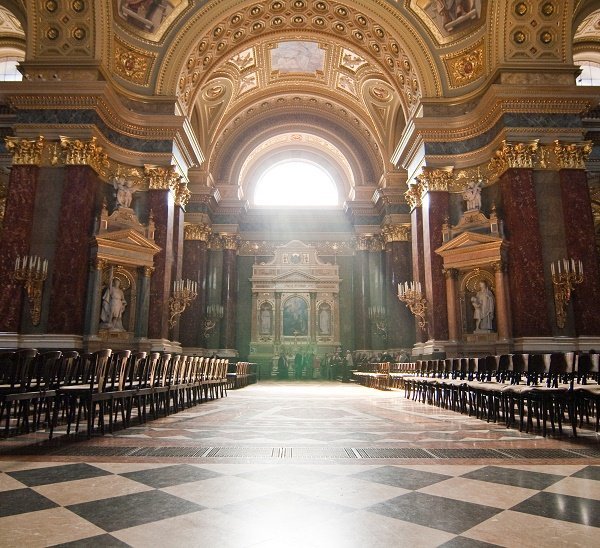 Property prices in Belváros are the highest in the capital. One-bedroom apartments facing St. Stephen's Basilica and Liberty Square (Szabadság tér) can cost up to €350,000. Real estate here is of remarkable quality: there are many spacious flats located in renovated buildings from the 19th century with high ceilings, hardwood floors and unique design features. District V is popular with young people because it is close to university, work and entertainment.
District VI: Theresa Town, luxury and entertainment
Average price: €1,800/sq m
Terézváros is the cultural centre of Budapest. It is home to the Hungarian State Opera, the Budapest Operetta and Musical Theatre and the Liszt Academy of Music. Nagymező Street (Nagymező utca) is often compared to Broadway in New York thanks to the abundance of cabarets, shows, bars and restaurants.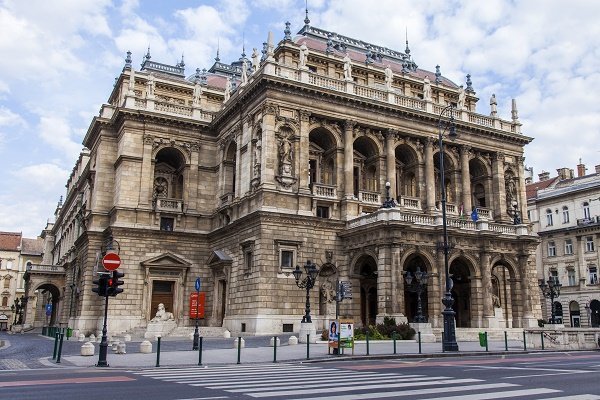 The most expensive flats in District IV can cost up to €450,000 and are found near Andrássy Avenue (Andrássy út), the Champs Elysees of Budapest. It connects Heroes' Square (Hősök ter) to Deák Ferenc Square (Deák Ferenc tér), which is a UNESCO World Heritage Site. There are also embassies, expensive boutiques and restaurants. The best place to buy property in Terézváros is within the "Golden Triangle" between Andrássy, Bajcsy-Zsilinszky and Teréz Korut Avenues. Prices for apartments there range from €170,000 for a one-bedroom flat to €2.8M for a three-storey 19th century detached house.
District VII: Elizabethtown, bars and synagogues
Average price: €1,430/sq m
Erzsébetváros is the smallest district, but also the most densely populated of Budapest. Its "Jewish quarter" has been inhabited by Orthodox Jews since the early 19th century and there are many synagogues, including the second largest in the world: the Great Synagogue (Nagy Zsinagóga).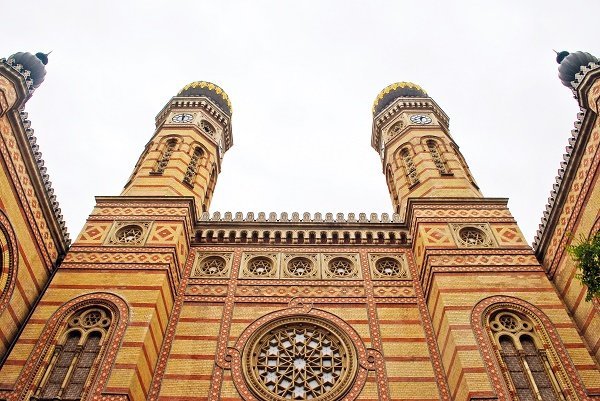 Although it was considered backward until the nineties, today it has more bars, restaurants and nightclubs than any other part of the city. Commercial investors have turned the area's disadvantages into profit by renovating neglected buildings into authentic "ruin pubs" with graffiti walls and flea market furniture. Flats cost from €45,000 to €170,000 and there are very few detached houses on the market. Most residential properties are on the main shopping street Király utca and around the Gozhdu entertainment quarter.
Tip! There are also two universities in the District VII so there's always demand for rentals.
District VIII: Józsefváros, from rags to riches
Average price: €1,100/sq m
Prior to the 1980s, Józsefváros was considered the poorest district of Budapest, but massive reconstruction of the historic area has changed all of that. Between 2001 and 201, over 5,000 residential units were also added to the district and now there are plenty of new upscale residential complexes as well as refurbished historical buildings, streets and squares. Experts expect property prices to show strong growth here over coming years.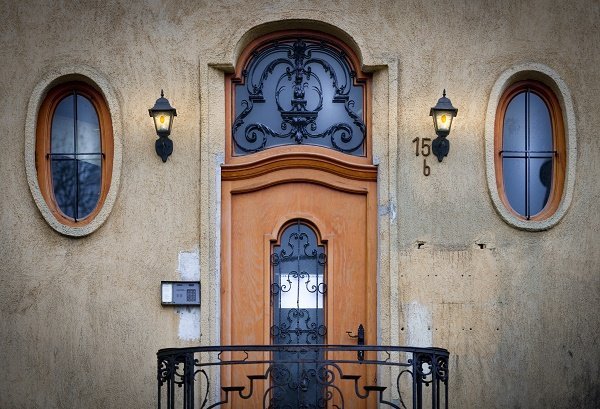 Along with shops, restaurants and other amusements, there are two sports complexes, several libraries, museums, universities, a park (Orczy-kert), a botanical garden (Füvészkert) and a big health clinic complex. Prices start from €200,000 for houses and €120,000 for flats. Units (new and renovated) in the centre of the district cost upwards of €230,000.
District IX: Ferencváros, the rising star of Budapest
Average price: €1,530/sq m
The Ferencváros district is now an attractive investment destination where landlords make a profit on student rentals because of all the big universities are near by: Semmelweis University, Corvinus University of Budapest, Budapest University of Technology and Economics and the Central European University. The heart of the district is Ráday Street with over fifty cafés and restaurants, plenty of shops, clubs and art galleries.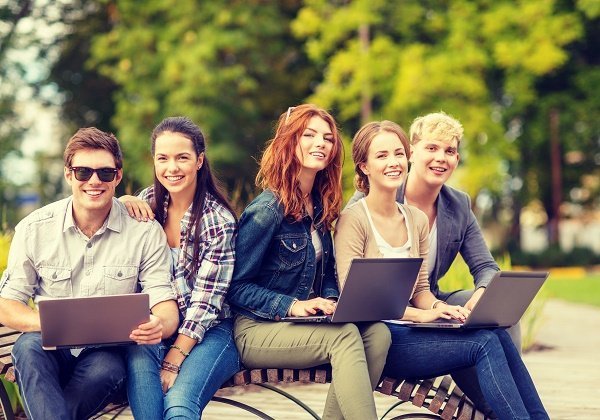 Street festivals and concerts are often held here. There are lots of good schools and green belts including Nehru, Haller and Lenhossék parks that make District IX perfect for families. Flats in Ferencváros start from €100,000−170,000 up to €350,000 for a new apartment facing the Danube, or €660,000 for a unique flat occupying six floors of a former water tower.
District XIII: "The Land of Angels"
Average price: €1,540/sq m
The main neighborhood of District XIII in Budapest, nicknamed the "Land of Angels" in Hungarian, is a quiet and well-groomed part of the Hungarian capital that is popular with families. Angyalföld has all the essentials for life: the largest shopping centers of Budapest, WestEnd City Centre and Duna Plaza, cultural centres for people of all ages, art galleries, four cinemas and six libraries. Schools there are listed in the national Top 10, including the Berzsenyi Dániel Gymnasium and the Németh László Grammar School.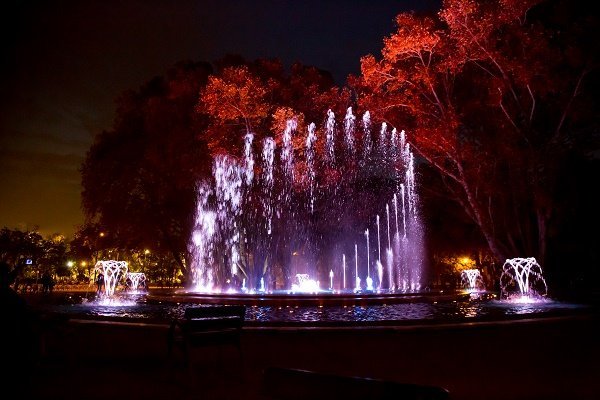 Margaret Island is the main leisure zone for neighbourhood residents and tourists. It is quite small: just 2.5 km long and 500 m wide. However, it has one of the most famous and beautiful parks in the city. There are also several spa hotels and restaurants on the island near the large park, outdoor swimming pools, fountains and a Japanese garden.
The most expensive and exclusive property sells in apartment complexes facing the Danube and St. Stephen's Park. Apartments cost from €170,000-250,000 there.
District XIV: Zugló, family entertainment and affordable housing
Zugló is the greenest district in Pest. It is where the central city park of Városliget and Budapest's largest therapeutic bath complex (Széchenyi) are located. Városliget Park offers numerous amusements to visitors of any age, including a zoo and botanical garden (Fővárosi Állat- és Növénykert), a funfair (Vidám Park), a circus (Fővárosi Nagycirkusz), the ancient lakeshore Vajdahunyad fortress (Vajdahunyad vára) as well as a number of museums and restaurants.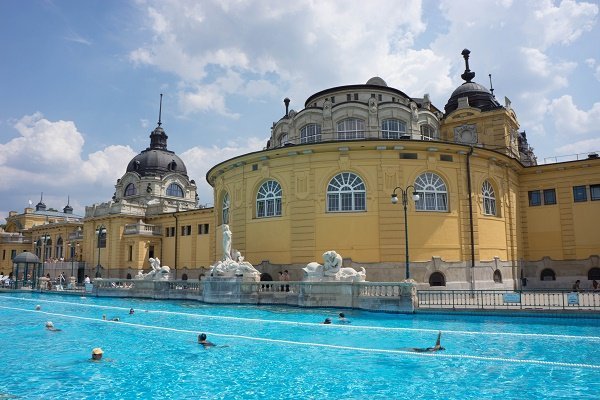 Near the park is the main place of interest — Heroes' Square — where festivities take place. The Zugló district is popular with foreign citizens and young families in particular. It is clean, safe and has a well-developed traffic infrastructure (two railway stations nearby and two metro lines). In Zugló, high-quality residential property sells at affordable prices. A flat of 40−50 sq m near the park costs upwards of €70,000–100,000. Homes sell for €170,000–450,000.
Tranio recommends:
Families with children: Ferencváros (IX), District XIII and Zugló
Young people:Belváros-Lipótváros (V), Erzsébetváros (VII), Józsefváros (VIII) and Ferencváros (IX)
Prime property:Belváros-Lipótváros (V) and Terézváros (VI)
Investors:Belváros-Lipótváros (V), Erzsébetváros (VII), Józsefváros (VIII) and Ferencváros (IX)
Julia Gushchina, Tranio
Subscribe not to miss new articles
We will send you a content digest not more than once a week
Subscribe
Done!